Introduction
The term Full-Stack developers means the software developers of both back-end technology and front-end technology. Currently, full stack developers are playing an increasingly important role in developing web applications, especially as development techniques like DevOps are becoming an essential part for companies developing software, where the boundary between developers and dministrators being responsible for deploying and installing the source code, is no longer as distinguishable as before.
According to VietnamWorks and TopDev, in the past 3 years, the number of jobs posted in the IT industry has increased DOUBLE! At that rate, we will need 400,000 manpower by the end of 2018, but so far, only about 250,000 engineers are working in the IT industry. Web Framework, Full-Stack and Mobile Platform are the most prominent trends since 2017, especially the boom of JavaScript language.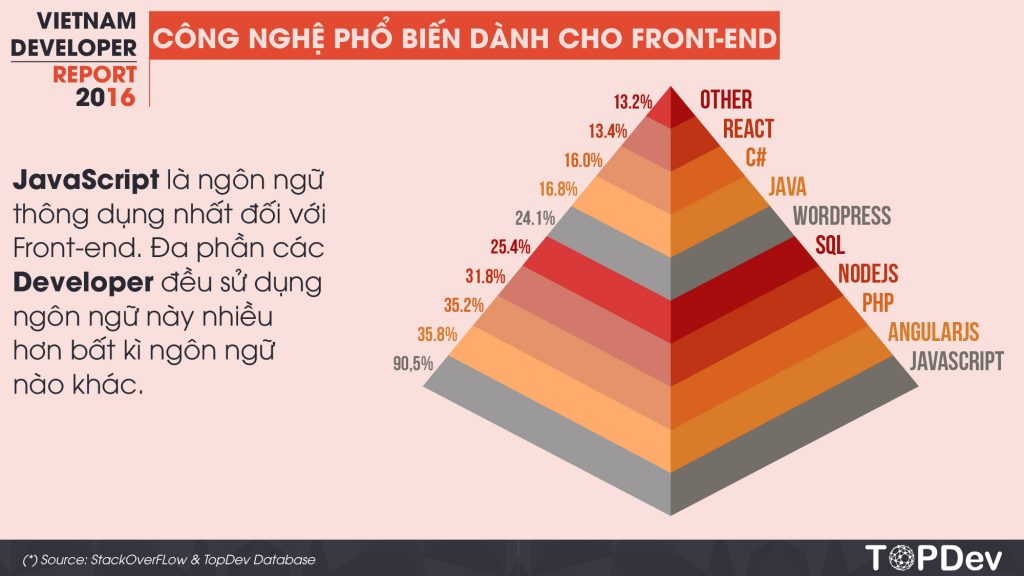 Full-Stack Web Development training course offers not only the most up-to-date web core knowledge and technology, but also the most important skills to become a professional full-stack web programmer.
Jobs related to Web Development:
Front-End Web Development
Back-End Development
Design and develop databases for both SQL and NoSQL
Multi-platform mobile application developer
Full-Stack Web Developer
According to statistics and evaluation from MyWork job portal: "Your average salary in the field of Full-Stack Web Development, which is at the high level of development recruiting area, is about VND 8 – 15 million". Especially for those who have experience in making high quality projects and meet many users' requirements, they can earn an income over $1000 / month.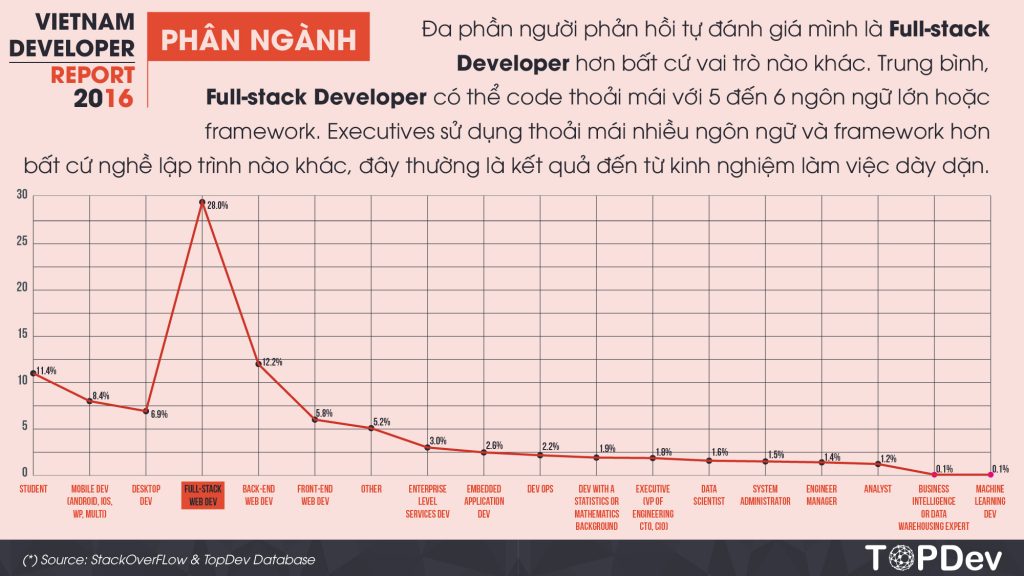 Grasping the trend of the industry and job, VTC Academy develops specialized training in Full-Stack Web Development according to the model of Competency-based Education to meet the very high demand for job recruitment related to programming and Web application development.
Training program content
What do you get after graduation?
Fully equipped with knowledge to become a Full-Stack Web developer
Can work immediately at jobs with salary from 6-12 million
Provided free hosting and VPS to deploy your own real projects
There are at least 2 completed actual projects in the Competency Profile
Get advice, support on graphic design, communication and start-up
After graduation you can create projects like these: