//php _e('BAN TỔ CHỨC CUỘC THI','cactusthemes') ?>
//php _e('Học viện Công nghệ và Nội dung số VTC - VTC Academy','cactusthemes') ?>
Bắt đầu
Kết thúc
Địa điểm
18 Tam Trinh, P. Minh Khai, Q. Hai Bà Trưng, Hà Nội                
Xem bản đồ
Being the biggest event of VTC Academy Hanoi in July, talkshow Open Day with topic "Choose the right industry – solidify future" is attracting the attention of many young people thanks to the series of extremely attractive reasons below.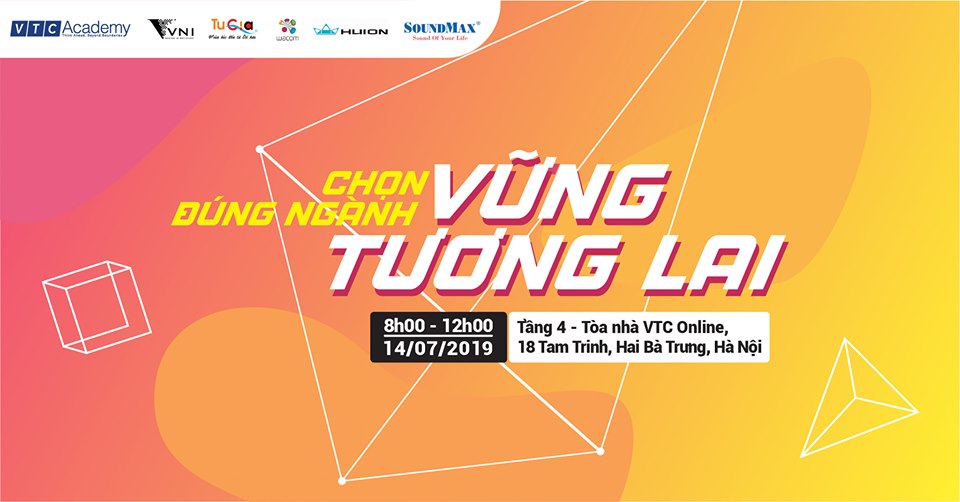 Opportunities to meet speakers who are famous and talented entrepreneurs and experts
With the goal of contributing to career orientation and giving useful advice to young people who have to choose a major after graduating from high school, VTC Academy will invite to the talkshow four special speakers who are extremely talented and famous entrepreneurs and experts: Mr. Pham Van Thanh – Director of VTC Intercom (The company has 13 years of development in the field of Technology and Digital Content), Mr. Nguyen Trong Tuan – Product Development Manager at Holomia (Company specializing in Virtual Reality Technology), Mr. Nguyen Manh Ha – CEO of Arrowhitech JSC (Technology Company specializing in developing ecommerce systems, CMS, Game, Application iOS, Android Outsource for Europe, America …) and especially Mr. Hoang Viet Tung Chairman of VTC Academy Academy.
Opportunity to enjoy a range of exciting creative entertainment experiences
Entertainment and creative activities are always an indispensable part of the events organized by VTC Academy. At talkshow, the young participants will also be able to express their talents by drawing Wacom, playing games on "big screen" TV or experiencing VR technology applied in real estate and architecture, Leap Motion experience and especially there are extremely lovely chibi and henna drawings for participants. Besides, the students participating in the event also have the opportunity to listen to the sweet voice of Huong Ly – the beautiful girl is on top of online music charts thanks to famous covers.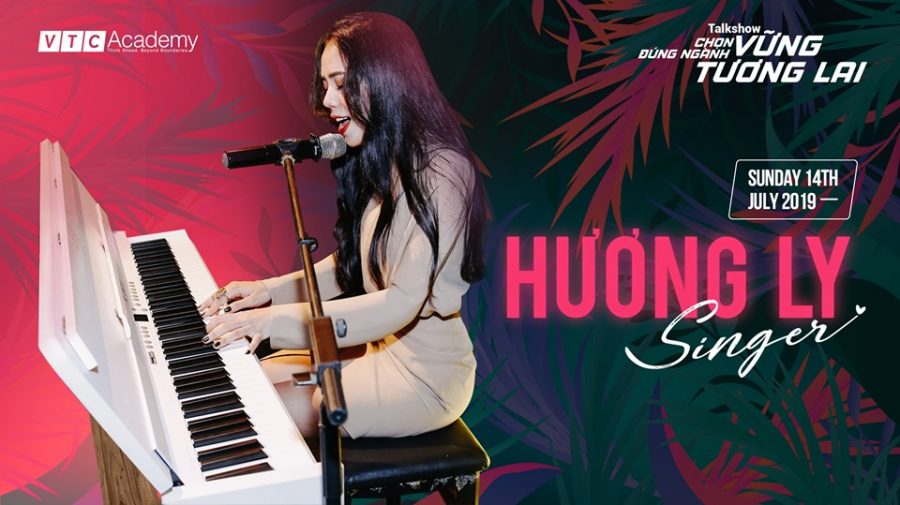 Opportunity to update the latest knowledge about IT and Design industry
As mentioned above, the speakers will bring to the talkshow a lot of interesting knowledge about IT industry and digital content as well as the development of these industries in the world and Vietnam, such as the importance of the IT and Design industry during the technology revolution era 4.0, a new trend in the recruitment of programmers and designers of international enterprises, job opportunities Industry of IT and Design industry in Vietnam and around the world, working environment and income level of programmers and designers … These are extremely useful information for young people who are interested in two blocks of creative industry.
Opportunity to discover "all things" about VTC Academy
At talkshow organized at VTC Academy Hanoi, you will have the opportunity to explore the entire creative space of the Academy, from labs specialized for learning and practicing, the library for researching, galleries of outstanding students' products and a relaxing rest corner in the large canteen or event hall … Not only that, at this event, you will have the opportunity to understand the special training model of VTC Academy: Training approach to competency, training roadmap, scholarship policies and tuition incentives. In particular, this is also an opportunity to learn about the Academy's commitment to "ensure 100% of the students have jobs after graduation".
CHI TIẾT THÊM VỀ SỰ KIỆN