//php _e('BAN TỔ CHỨC CUỘC THI','cactusthemes') ?>
//php _e('Học viện Công nghệ và Nội dung số VTC - VTC Academy','cactusthemes') ?>
On August 24, 2019, VTC Academy Hanoi held a ceremony to welcome new students of the K12 course with the participation of the Board of Directors, lecturers, business partners and especially more than 200 freshmen and parents.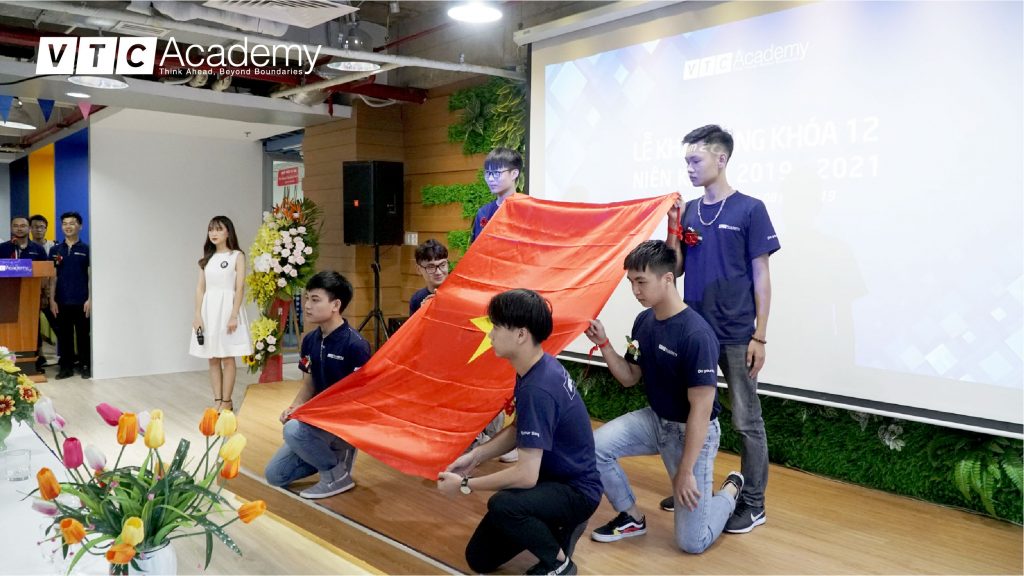 On behalf of the Academy's Board of Directors, VTC Academy CEO Mr. Hoang Viet Tan made an speech to welcome new students to the VTC Academy's family. Mr. Hoang Viet Tan affirmed that every passing day, the lecturers of the academy are constantly striving for making VTC Academy the best training place, bringing the best learning and working opportunities for students. The strong, close relationship with business partner is also an evidence of the effort to ensure the quality of training is associated with practice and job commitment with 100% of the school's students.
VTC Academy believes that the determination of new students in parallel with the quality of teaching and the student support policies of VTC Academy will give them a solid future.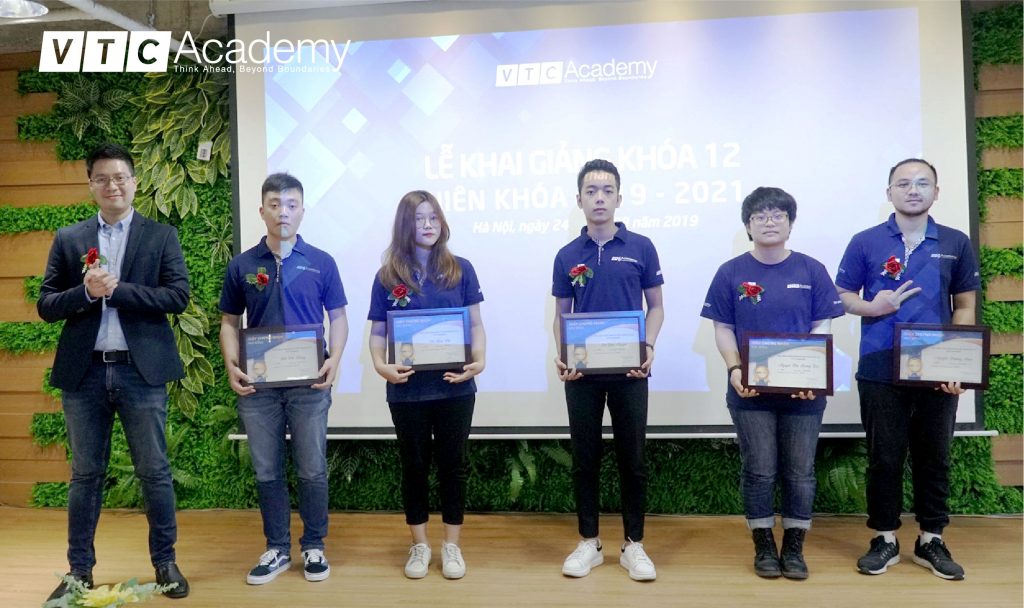 Also within the opening ceremony, representatives of the Academy's Board of Directors awarded scholarships to students with the best academic achievements as a way to encourage the learning efforts. Contributing to the exciting atmosphere for the opening ceremony was an exciting musical performance of students and young artists.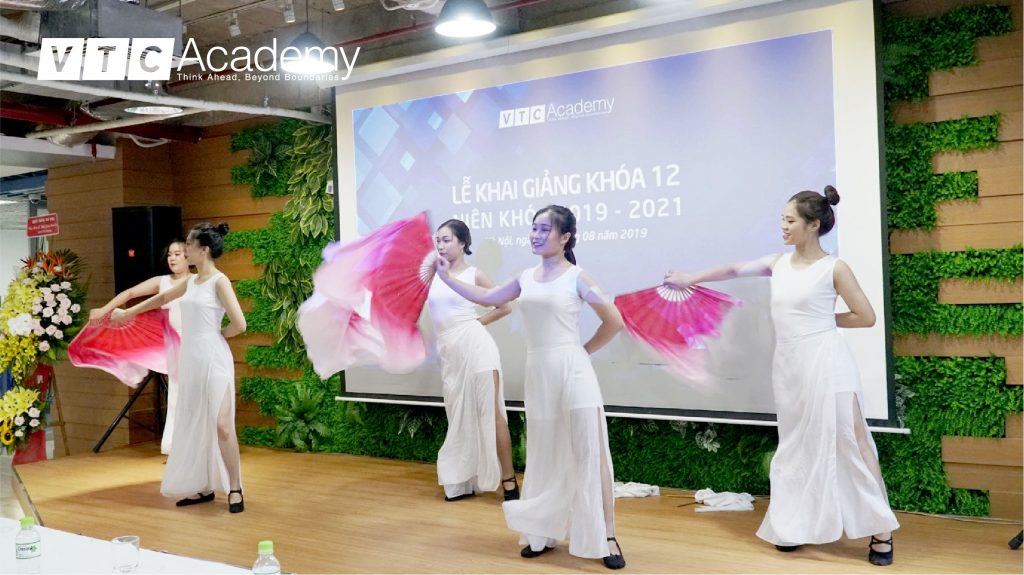 The opening ceremony of VTC Academy's new class of 2019 ended in a youthful, bustling and determined atmosphere for a new school year with many expectations and aspirations. VTC Academy will cooperate and make wings for your dreams come true, and open the brightest future on the journey to conquer the peak of knowledge and career.
CHI TIẾT THÊM VỀ SỰ KIỆN