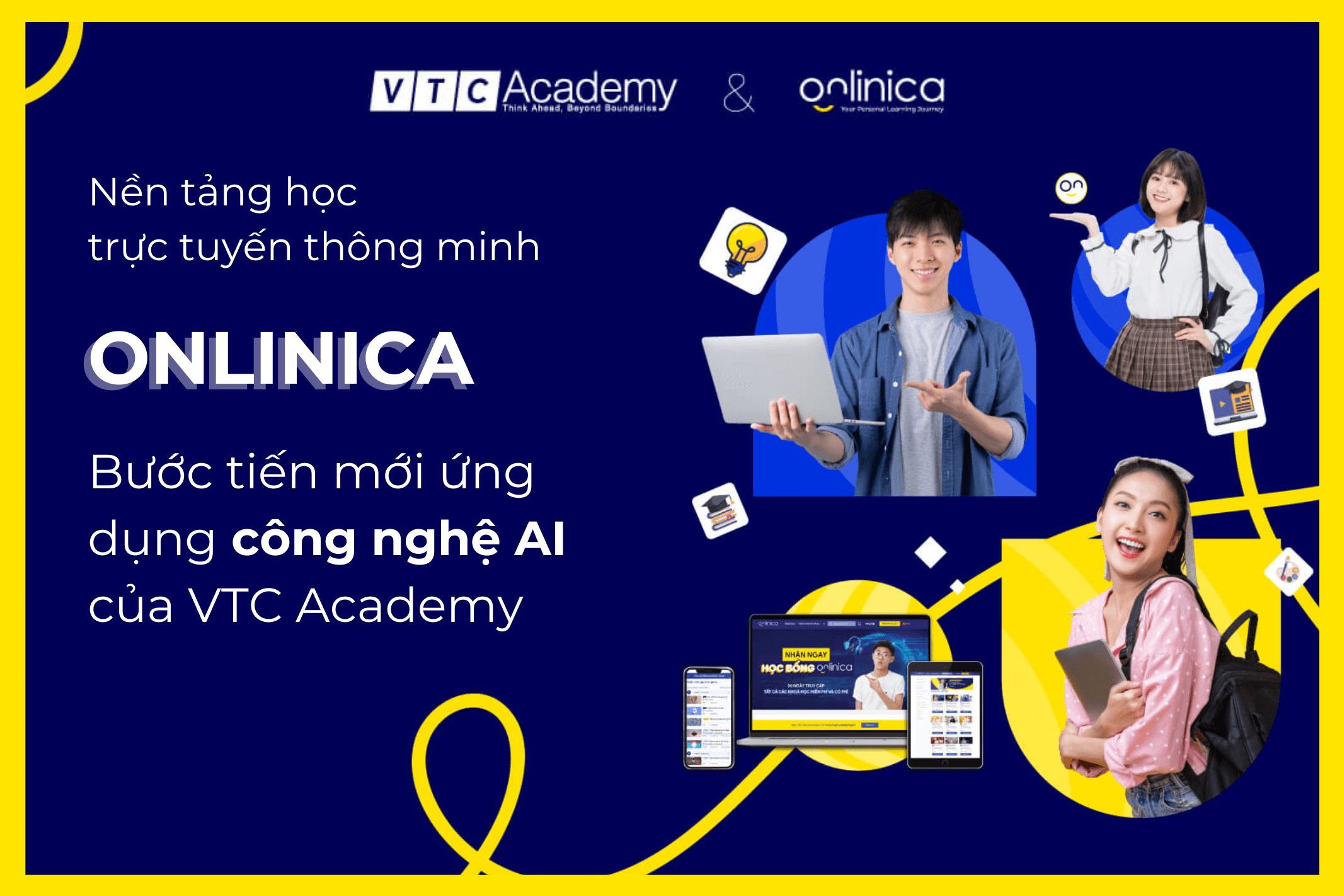 Onlinica - A new milestone of VTC Academy in the effort to build ecosystem applied modern AI technology
Posted on 05/09/2023
In August, VTC Information Technology and Design Academy (VTC Academy) officially introduced an e-learning platform infused with Artificial Intelligence (AI) technology, known as Onlinica.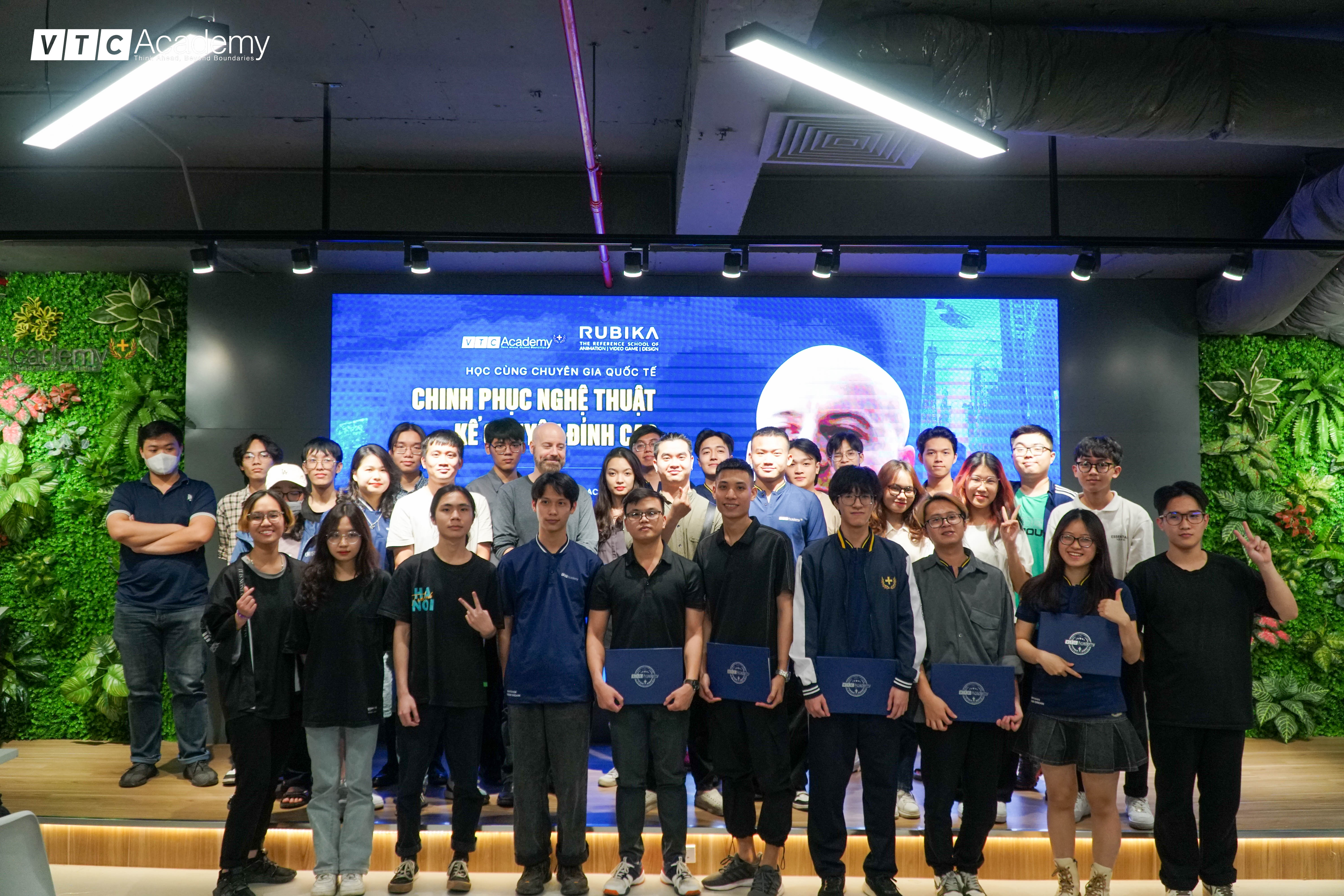 VTC Academy Hanoi students experience a day of learning with RUBIKA expert: Guy-Roger Duvert
Posted on 27/03/2023
On March 24, 2023, nearly 100 students from VTC Academy Hanoi had the opportunity to learn with international expert from RUBIKA: Guy-Roger Duvert, a renowned director and top specialist in film and television special effects.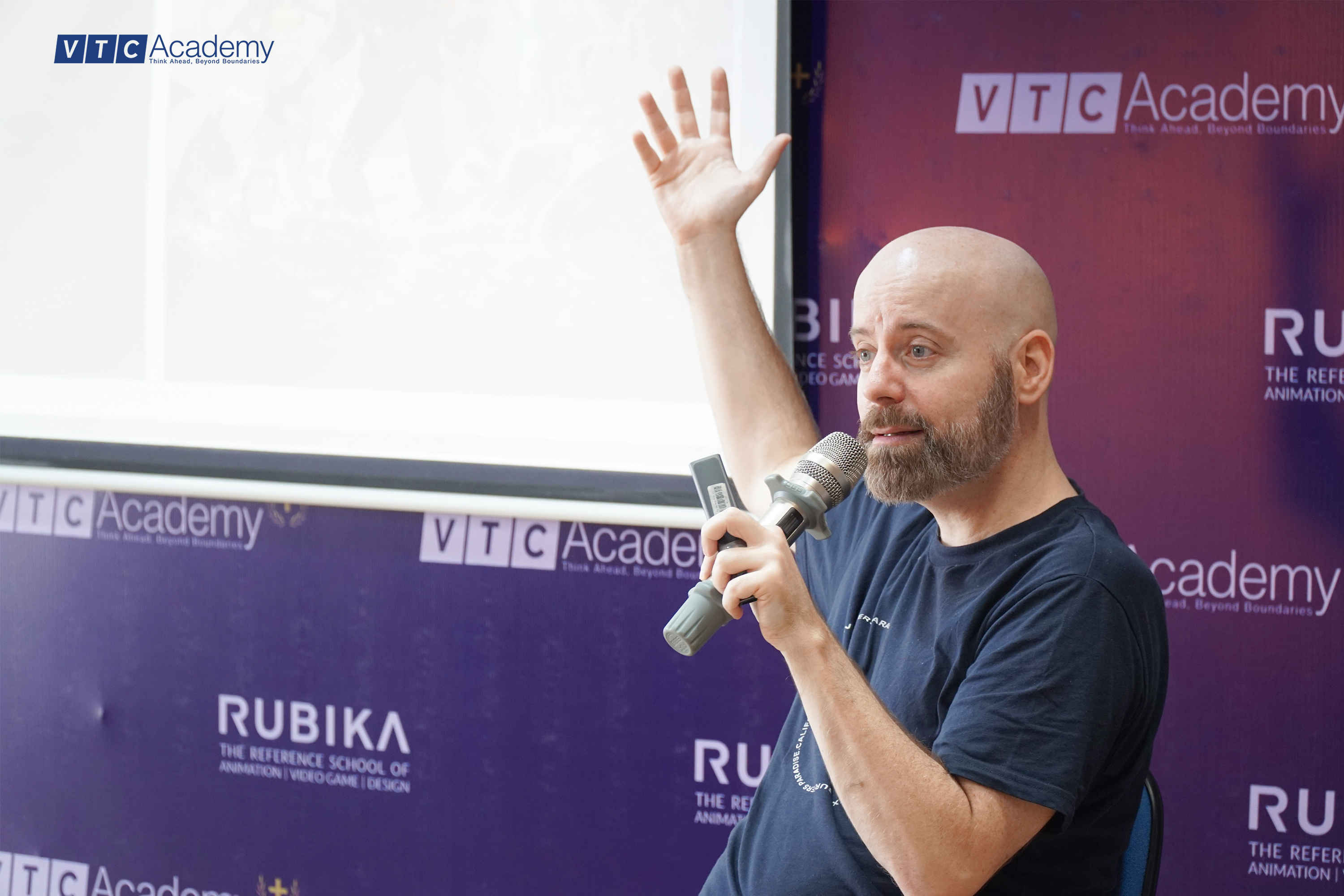 First day of MASTERCLASS WEEK 2023 at VTC Academy Plus with Mr. Guy-Roger Duvert
Posted on 21/03/2023
On Monday morning, March 20, 2023, over 75 students of VTC Academy Plus International Program in 3D Animation were privileged to study with an expert lecturer from RUBIKA, Mr. Guy-Roger Duvert, a French director, composer, and screenwriter. The special topic of the day was "Mastering the Art of High-Level Storytelling."