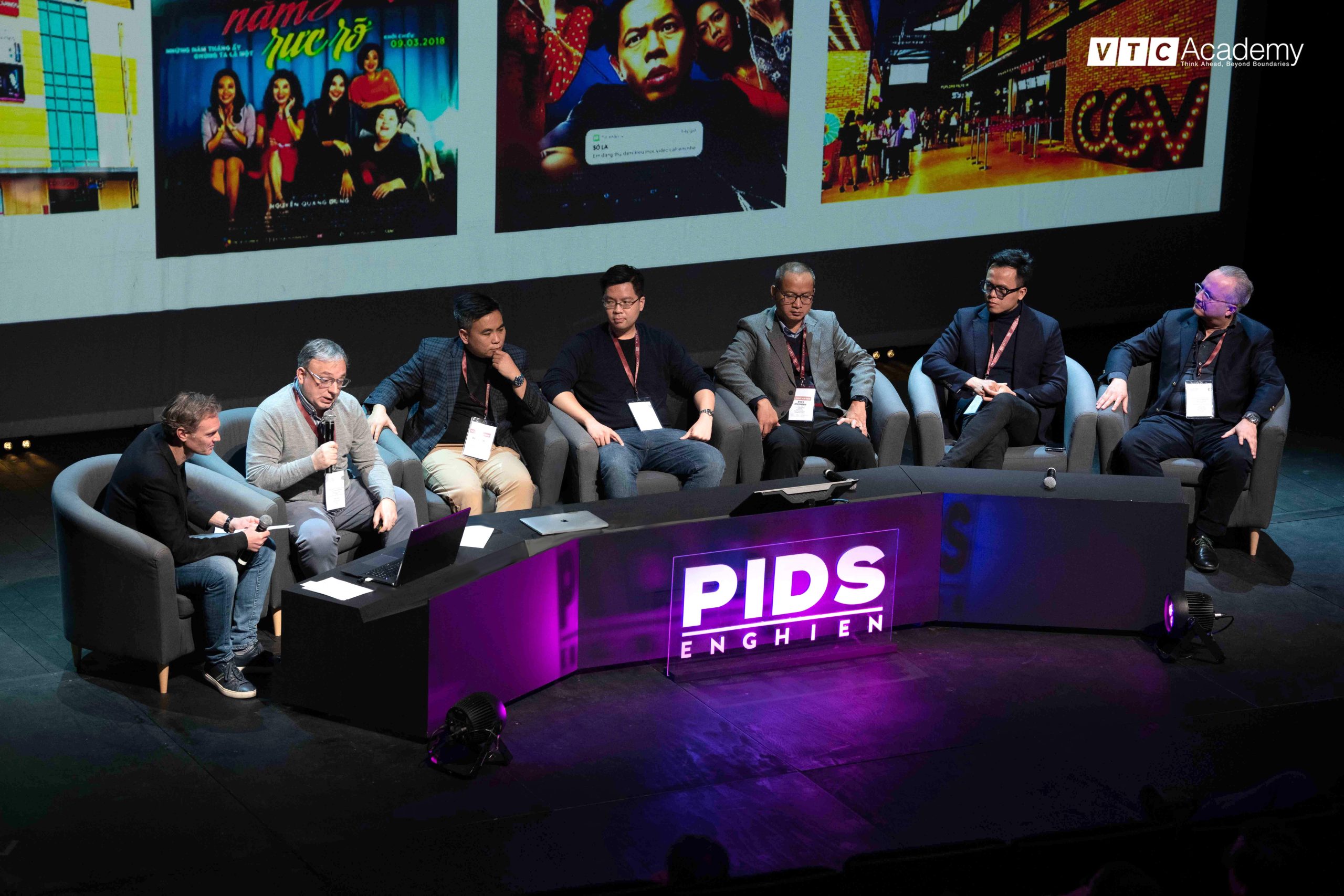 The CEO of VTC Academy, Mr. Hoang Viet Tan, had the honour of being a speaker at the PIDS Enghien 2023 event in France
Posted on 16/02/2023
Alongside other representatives of Vietnamese businesses, Mr. Tan had the honour of attending and participating in discussions regarding the cooperative relationship between France and Vietnam. The event provided an excellent opportunity for Mr. Tan and other attendees to engage in meaningful conversations and explore new avenues for collaboration between the two countries.
PIDS Enghien 2023 took place in France from January 25th to 28th, 2023, and was organised by the Enghien-les-Bains Art Center, specialising in visual effects. The event provided an opportunity to explore the latest trends and innovations in digital visual effects, CGI, motion-capture, 3D, and breakthrough technologies in the film industry, television, advertising, video games, and multimedia communication.
At this event, Mr. Hoang Viet Tan, the CEO of VTC Academy, had the honour of joining other leading experts to share more about the overview of the market and development trends of VFX & Animation studios in Vietnam. In Vietnam, young people often follow three main styles of VFX and graphics, including those from Asia, America, and Europe (with France being particularly prominent), to research and pursue their careers.
During the roundtable conference, all the experts had the same opinion that regardless of the market, the VFX & Animation industry is still facing a shortage of skilled workforce. This is a great opportunity for young people to prove themselves, not only in Vietnam but also in France and other major VFX and graphic design markets around the world.
In particular, the conference of Vietnamese representatives was organized with the support of the French Institute in Vietnam, in celebration of the 50th anniversary of the diplomatic relations between France and Vietnam (1973-2023).
In conclusion
Training and collaboration are important factors in the development and global recognition of the VFX & Animation industry in the Vietnamese market. This roundtable conference of representatives from prestigious studios and design academies such as VTC Academy is a starting point for international collaboration programs, especially with European countries, which will contribute to the advancement and expansion of the VFX and Animation industry in Vietnam.
Regarding VTC Academy, the participation of Mr. Hoang Viet Tan as one of the Vietnamese representative speakers partially affirms the position of VTC Academy as a promising source of high-quality design personnel in both domestic and international markets in the near future. Especially when the academy continuously improves the quality of teaching, educational cooperation and becomes a recruitment partner for hundreds of reputable businesses.
Rất tiếc vì trải nghiệm không tốt của bạn về bài viết này!
Bạn có thể cho chúng tôi biết bạn chưa hài lòng vì điều gì không?