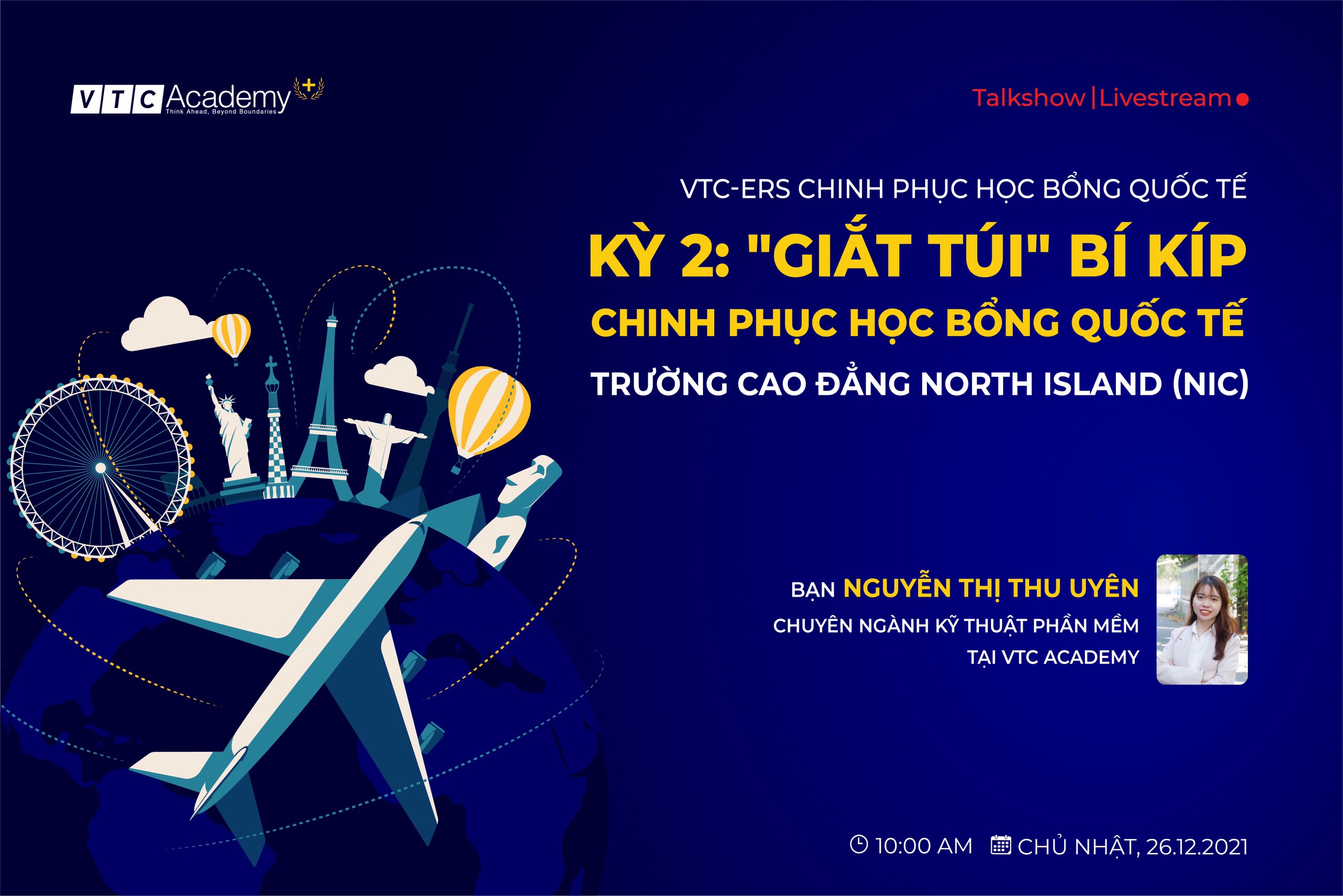 VIEW ALL EVENTS
Online talkshow: "VTC-ers conquer international scholarships | Part 2: Discover the secret to winning the North Island College International Scholarship (NIC)"
Time: 10:00-11:00 Sunday, 26/12/2021
About
In the modern life of society 4.0, young people always carry with them the dream of conquering and developing themselves in the best directions. The dream of studying abroad is one of the milestones that many young people set for themselves on their learning journey.
However, the prestigious scholarships to study abroad is always a difficult problem because it requires careful investment in terms of professional knowledge and communication skills. To answer these difficulties, VTC Academy organized an online talkshow: "VTC-ers conquer International Scholarships | Term 2: "Pocket" the secret to winning the North Island College International Scholarship (NIC)" at 10:00 – 11:00 am on Sunday, December 26, 2021.
VTC Academy hopes that with the participation of Nguyen Thi Thu Uyen – Student of Software Engineering at VTC Academy | The second prize of the International Scholarship will bring you the most useful and interesting sharing for your experiences to be able to conquer the scholarships more easily.
Attendees
Expected to reach nearly 200,000 people
Agenda
10:00-10:15: Introduction to Talkshow "VTC-ers conquering international scholarships | Term 2: "Pocket" the secret to winning the North Island College (NIC) International Scholarship" and the excellent students who won the scholarship
10:15-10:30: Looking back on the journey to conquering Talent Scholarship – Major in Software Engineering
10:30-10:45: Listen to the sharing from Nguyen Thi Thu Uyen – Student majoring in Software Engineering at VTC Academy
10:45-11:00: Q&A
Speakers & Guests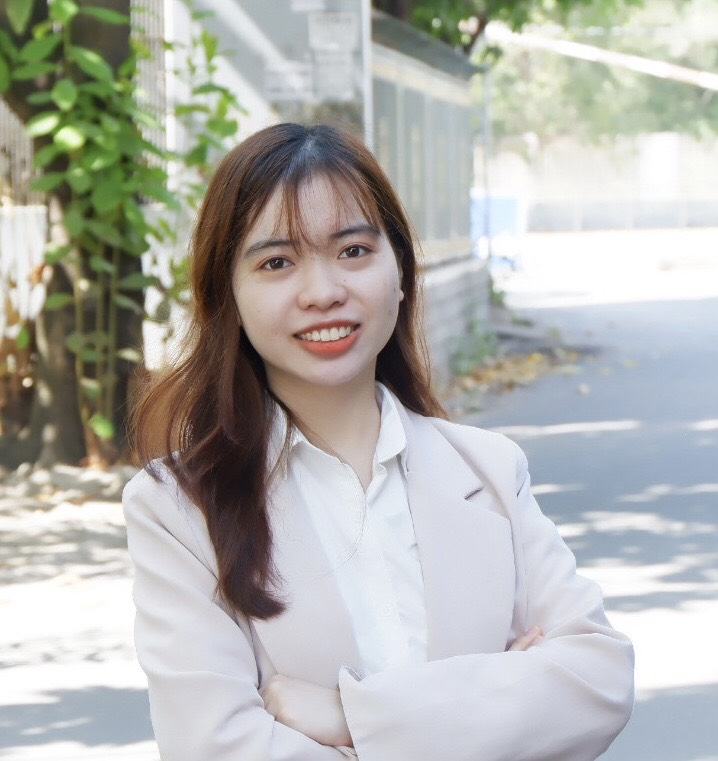 Nguyen Thi Thu Uyen
Student majoring in Software Engineering at VTC Academy