EVENT HALL
Located in the downtown area, VTC Academy Event Hall is on the campus of the academy. This venue is the place where a variety of exciting events of VTC Academy with our business partners take place.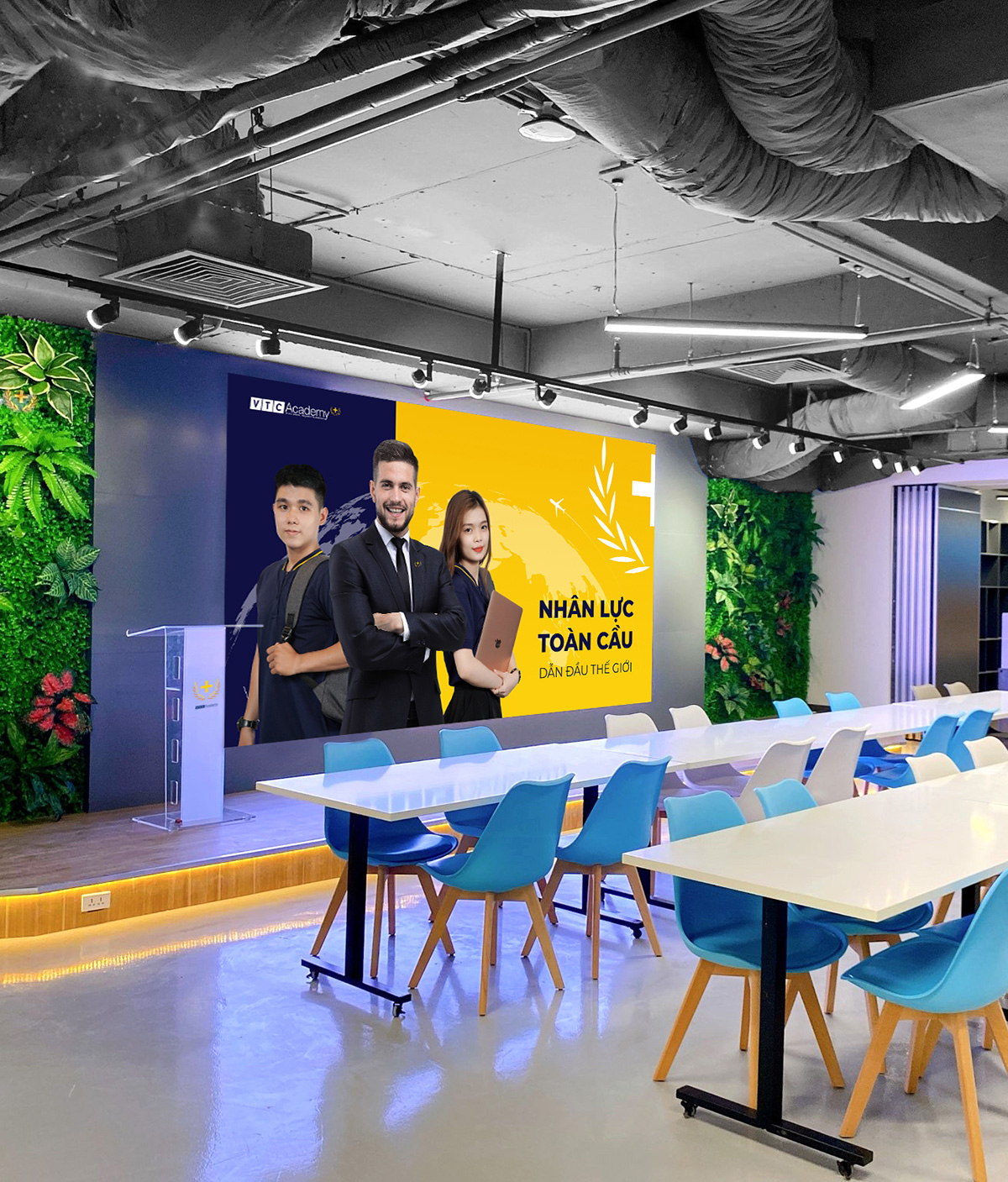 EVENT AREA AT VTC ACADEMY
Covering approximately 300 sqm with a capacity of up to 500 guests, the venue is suitable for hosting meetings between businesses and their customers, student workshops and gatherings in which enterprises can get together to share their industry knowledge and market information.
Specifically, with an open, modern, youthful and full of technology spirit space designed in compliance with the architectural standards of many technology academies in the world, VTC Academy event hall is a good place for technology and digital content-related events including technological product launches, new technology introductions, game promotions, mobile applications, websites, etc.
Area: 300 sqm
Air conditioning system available 24/24
Fully-furnished venue with tables, chairs, and basic facilities
Youthful, dynamic, and contemporary design
Prime location in downtown area