LEARNING SPACE
Become a part of VTC Academy "big family", students will experience a 5-star learning space with a modern and youthful interior design, which inspires students' creativity. It is also similar to the environment of other top Information Technology academies around the world.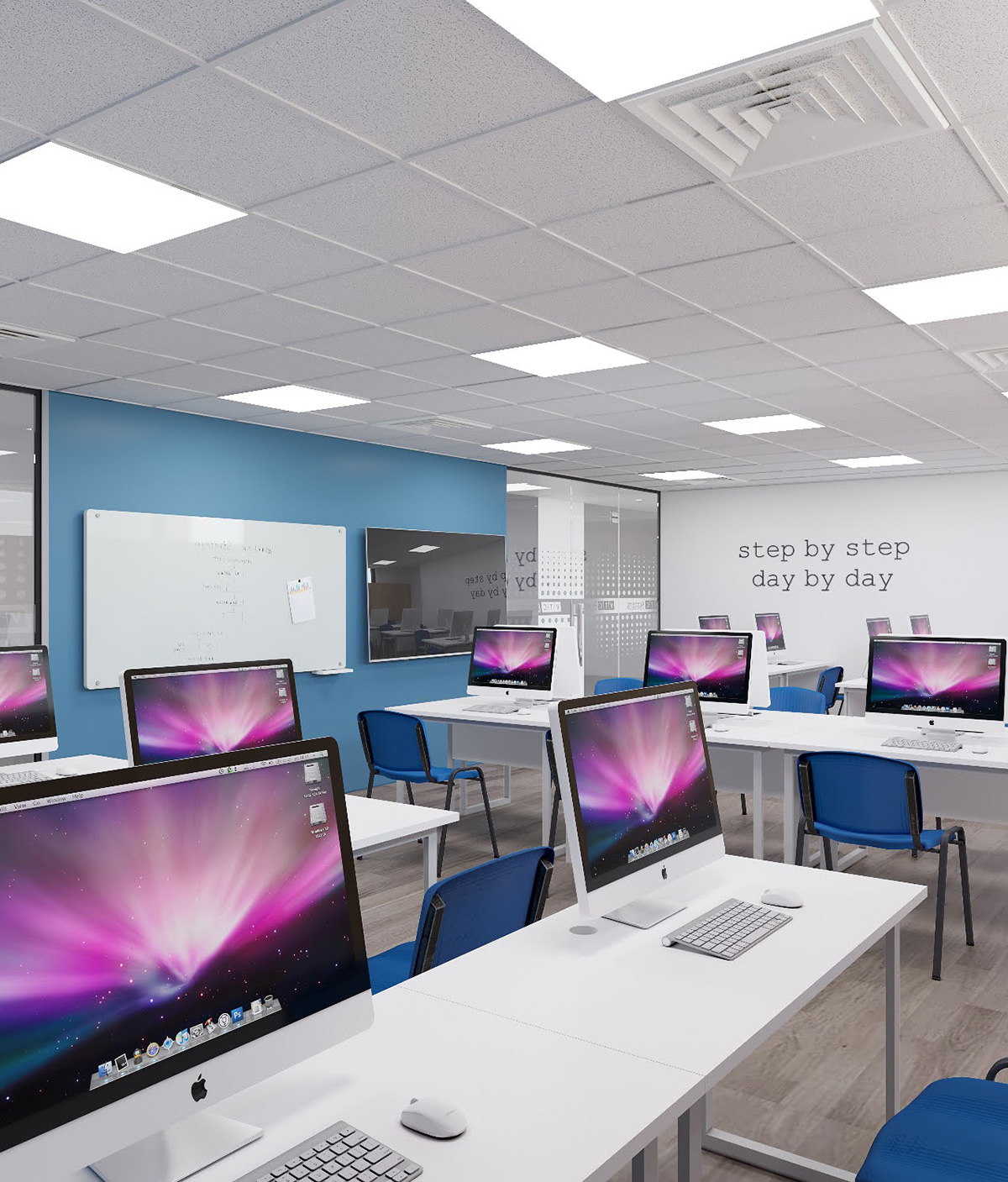 LEADING 4.0 ACADEMY IN VIETNAM
The learning space at VTC Academy is divided into specific functional areas:
iMac room
With a large system of powerful configuration and high resolution iMac computers, iMac room is considered as a paradise of creativity for any designer.
Computer lab
Our computer system is frequently upgraded and enables students to foster their own innovations.
Art studio
Art studio is considered as a favourite place by design students for hand-drawing and soft-skills classes.
Library
With a large number of specialized books in multiple languages, a modern projector system and a creative space, VTC Academy library is an ideal destination for students to improve their personal knowledge after school and for teamwork activities.
Besides, students are also inspired by other facilities such as private booths, canteen, event hall, co-working space, etc.
Learning space at VTC Academy