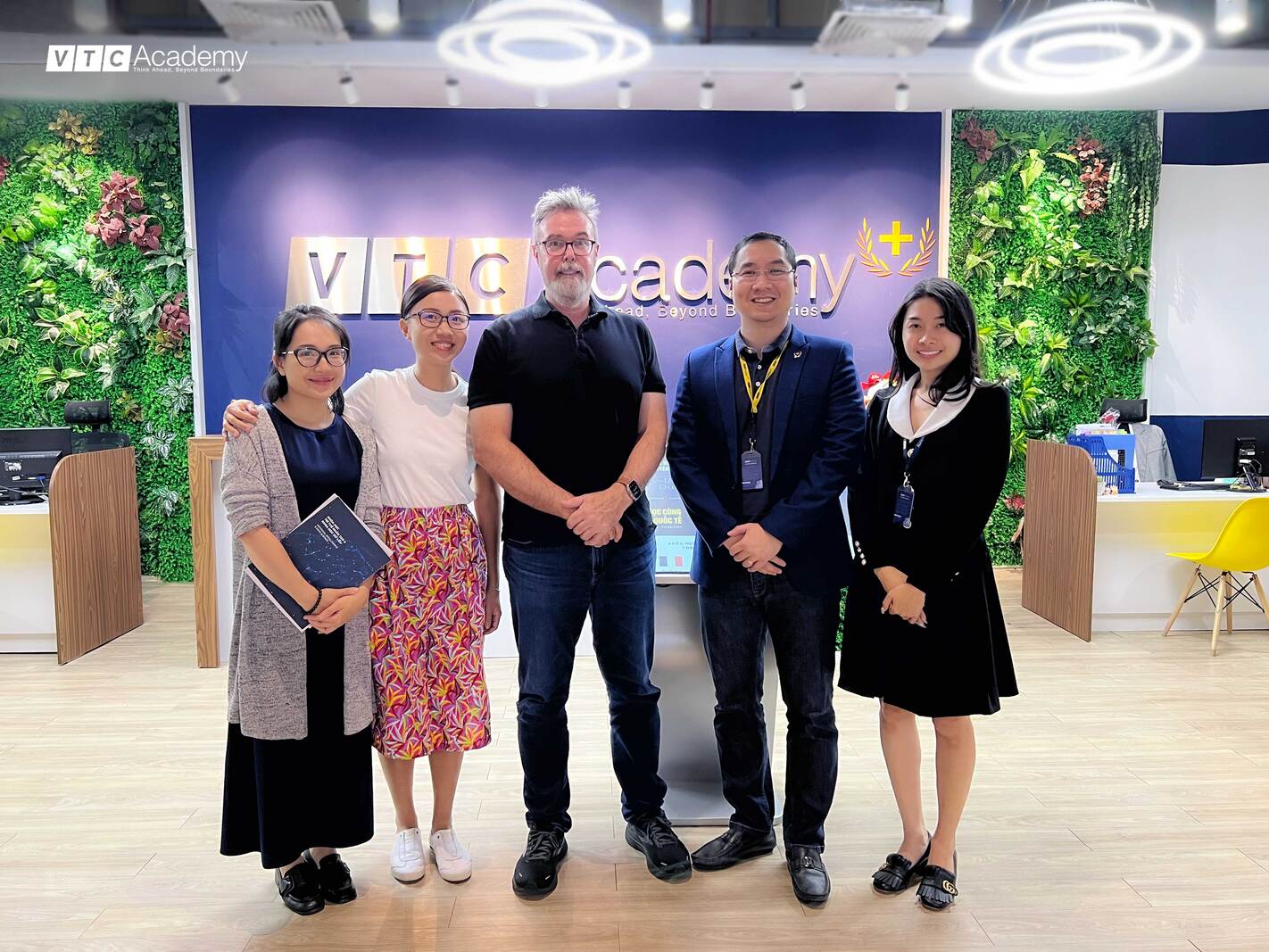 VTC Academy is honored to welcome the delegation from Apple Education (Singapore) for a visit and in-depth collaboration discussion in the field of education.
Posted on 21/03/2023
Recently, the delegation from Apple Education (Singapore) had a visit and exchange with VTC Academy representatives at the Ho Chi Minh City branch.
During this exchange, VTC Academy was honored to welcome Mr. Peter Murray – Education Leader and Strategist, Ms. Melissa Li – Head of Global Education Business Development, and Ms. Thuy Le – Education Business Development Manager from Apple Education Singapore.
Apple Education Singapore specializes in providing reliable and high-quality digital education solutions, including applications, e-books, learning software, Apple devices, and online courses. With the motto of "Lifelong learning", Apple Education Singapore is committed to supporting educational institutions, teachers, and students in improving the quality of education and learning.
During the meeting, representatives from Apple Education and VTC Academy had a brief discussion about collaborating to develop in-depth training programs on the Swift programming language – the "exclusive" language of the iOS operating system – for students studying in the Programming field. They also discussed the application of Apple's modern technologies in the Academy's teaching and learning activities in the near future.
The visit of Apple Education to VTC Academy is an important activity in seeking reputable training partners and improving the quality of education at the school. It is also an opportunity for VTC Academy to discuss, learn, and apply the latest teaching methods and tools to enhance the quality of training and provide students with the necessary skills to succeed in their careers.
Rất tiếc vì trải nghiệm không tốt của bạn về bài viết này!
Bạn có thể cho chúng tôi biết bạn chưa hài lòng vì điều gì không?