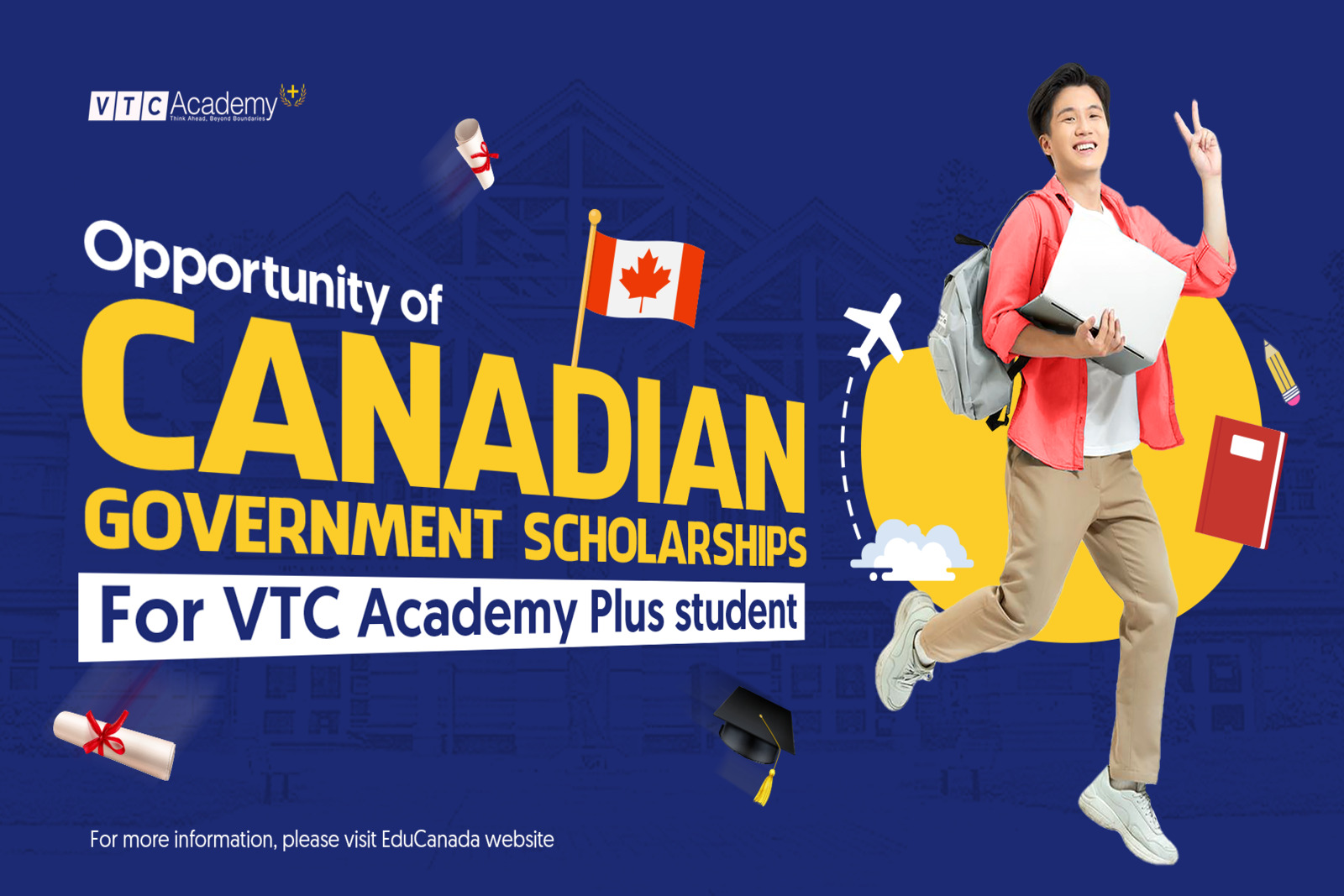 Canadian Government Scholarships – Opportunity for VTC Academy Plus students to study at NIC
Posted on 22/02/2023
To support young technology enthusiasts who wish to explore and study in the "land of maple leaves" Canada, VTC Academy Plus provides its students with information about the Canadian Government's Scholarship Program for ASEAN and Education Exchange for Development (SEED). This will be an opportunity for students to gain exposure and knowledge in modern software, modules, soft skills, as well as foreign language proficiency, in order to work in an international environment in the future.
Purpose
The Canada-ASEAN Scholarship and Educational Exchange for Development (SEED) program was established to provide opportunities for students from ASEAN member countries to conduct research or study short-term at institutions. Canada's post-secondary education, contributing to the implementation of the Sustainable Development Agenda 2023 , while also working towards the achievement of the Sustainable Development Goals (SDGs) .
With the desire to attract and cultivate young talents and accompany them on their journey to realizing their career aspirations and becoming global citizens, VTC Academy Plus provides information on scholarship opportunities with a total value of up to 1,000,000,000 VND (one billion Vietnamese dong) to open up opportunities to experience high-quality, internationally recognized training environments for ambitious and passionate young people.
Scholarship value and duration
Award component
Value (VND)
Duration
Activities
College / undergraduate (4 months)
180 million
Four months or one academic term
Study or research at the college or university level.
College / undergraduate (8 months)
280 million
Eights months or two academic term
Study or research at the college or university level.
Graduated
(4 months)
180 million
Four months or one academic term
Study or research at postgraduate level (Master and PhD).
Graduated
(5-6 months)
245 million
Five – six months
Study or research at postgraduate level (Master and PhD).
Eligible expenses
The scholarship includes
Visa or study/work permit fees
Airfare via the most direct and economical route
Health insurance
Living expenses, such as accommodation, utilities and food
Ground transportation, including a public transportation pass
Books and supplies required for their study or research, excluding computers and other equipment
Who can apply?
Full-time students at a post-secondary institution (college, vocational school, university, or accredited institution) in an ASEAN member country, specifically:
High school graduates nationwide
Full-time students at vocational schools, colleges, and universities nationwide
Working professionals who wish to enhance their knowledge and skills in their profession or acquire knowledge in a new field.
Scholarship conditions
Students receiving the scholarship need to agree to the following conditions:
Participate in full-time studies or research as specified by the Canadian institution.
Full time devoted to studies or studies during the student's stay in Canada.
Students must return to their home country after the scholarship period to complete their studies.
Failure to meet these conditions may result in the cancellation of the scholarship.
VTC Academy Plus students should note that the SEED scholarship only applies to public schools in Canada!
For more information about Canada-ASEAN Scholarships and Educational Exchanges for Development (SEED), please find out more at the EduCanada Portal.
Key dates
The deadline for Canadian institutions to submit online applications on behalf of candidates is 10:59 a.m. GMT+7, Wednesday, March 29, 2023 (UTC) .
Canadian institutions should establish an earlier deadline with candidates and their home institutions to ensure timely receipt of supporting documents.
Student arrival in Canada
Selected students may arrive as early as August 1, 2023 for the fall semester and no later than February 1, 2024 for the winter/spring semester. Failure to arrive during this time may result in the cancellation of the scholarship.
Students should submit their visa or study/work permit application as early as possible to avoid delays.
This is a rare opportunity for VTC Academy Plus students to come to North Island International College Canada (NIC), one of the leading units in Canada in Information Technology to fulfill their dream of studying abroad. Hurry up to register and note the registration deadline so you don't miss this super attractive scholarship!
*Association of Southeast Asian Nations (ASEAN): Vietnam, Brunei, Cambodia, Laos, Indonesia, Malaysia, Myanmar, Philippines, Singapore, Thailand, East Timor.
Rất tiếc vì trải nghiệm không tốt của bạn về bài viết này!
Bạn có thể cho chúng tôi biết bạn chưa hài lòng vì điều gì không?