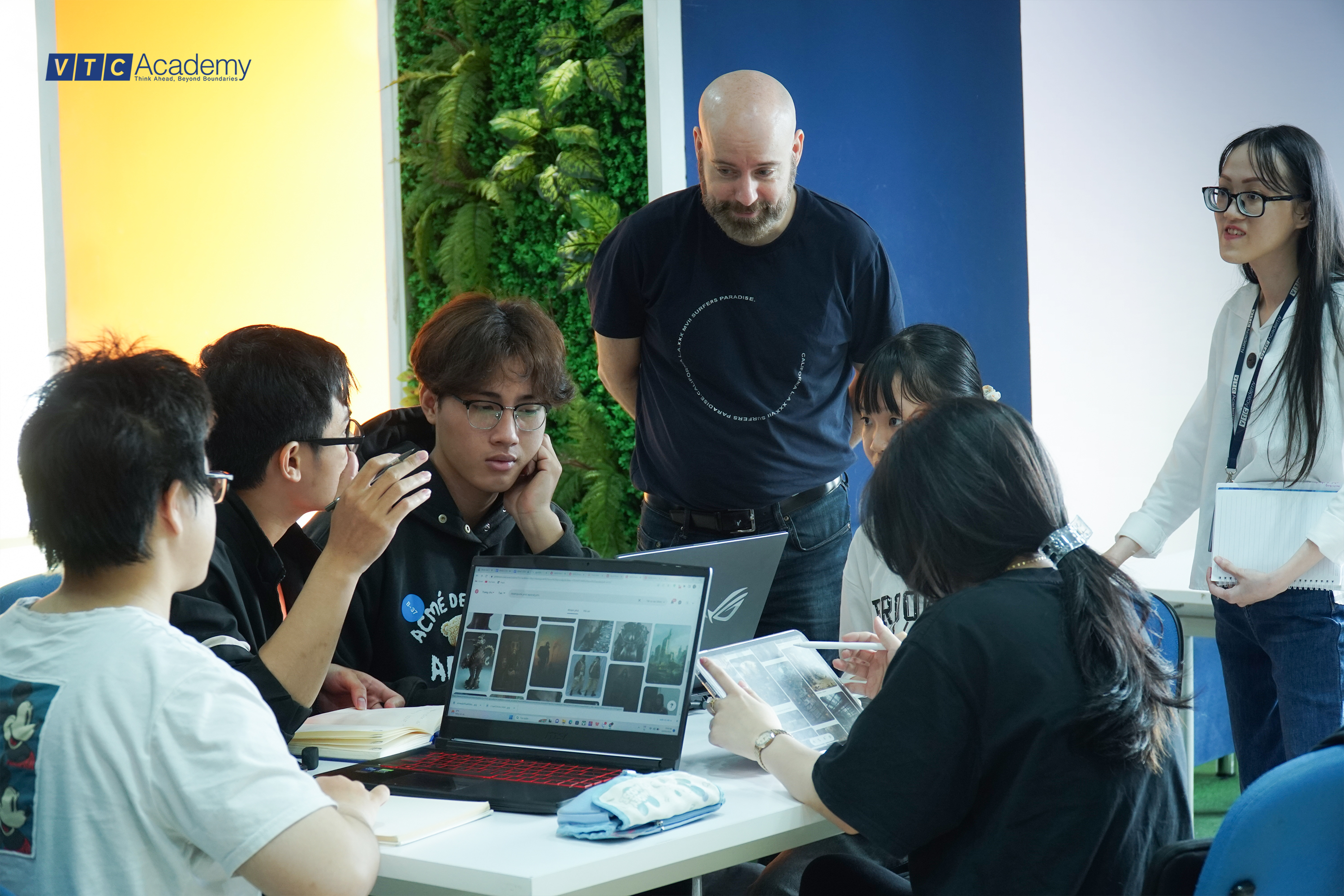 Director Guy-Roger Duvert delivered an impassioned and inspiring practice session on the art of storytelling
Posted on 22/03/2023
Masterclass Week 2023 with RUBIKA's Expert Guy-Roger Duvert at VTC Academy is already on its third day!
On this third day, Mr. Guy-Roger Duvert will work with the students to develop their ideas and stories based on the environment background and storyline, common creative storytelling styles, environment design for storytelling content, techniques for creating plot twists, and designing and creating multidimensional characters, all of which were covered in the first theoretical class.
What's even more fantastic is that the students will present their ideas in front of the class and receive feedback and suggestions from Mr. Guy-Roger Duvert, a talented Director, Composer, and Screenwriter, to improve and refine their projects.
Moreover, if you are interested in trying the Stop-Motion filming technique, don't miss the class with Mr. Huynh Nguyen Bao – Head of 3D Design (3D Modeling) Department! You will be instructed in detail to come up with an idea and create a unique Stop-Motion short video of about 30-60 seconds.
Prepare yourself to learn with Guy-Roger Duvert and other experts in the MASTERCLASS WEEK 2023 WITH GUY-ROGER DUVERT, which takes place from 20/03 – 24/03/2023 HERE.
Don't forget to stay tuned for the next exciting activities updated continuously by VTC Academy!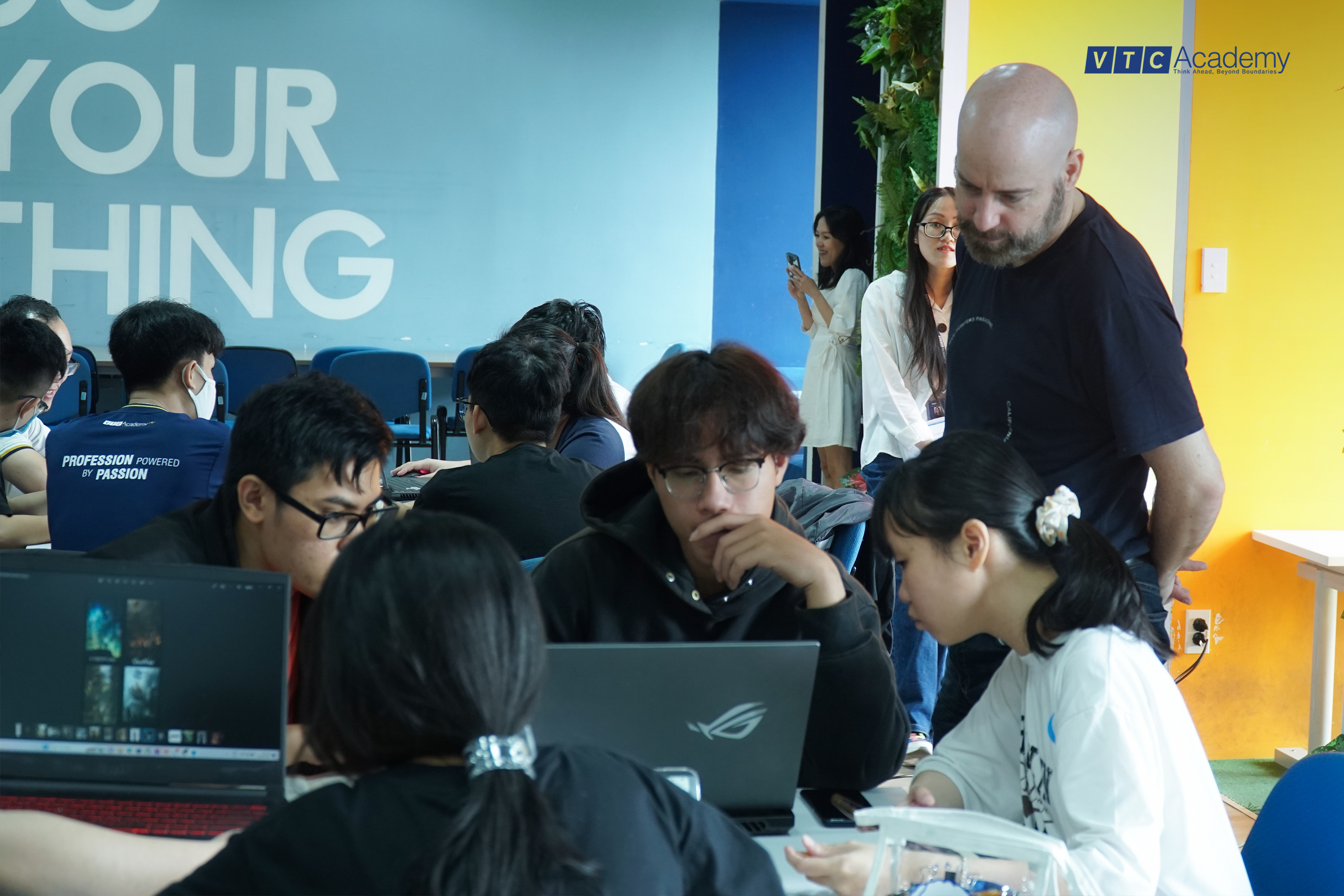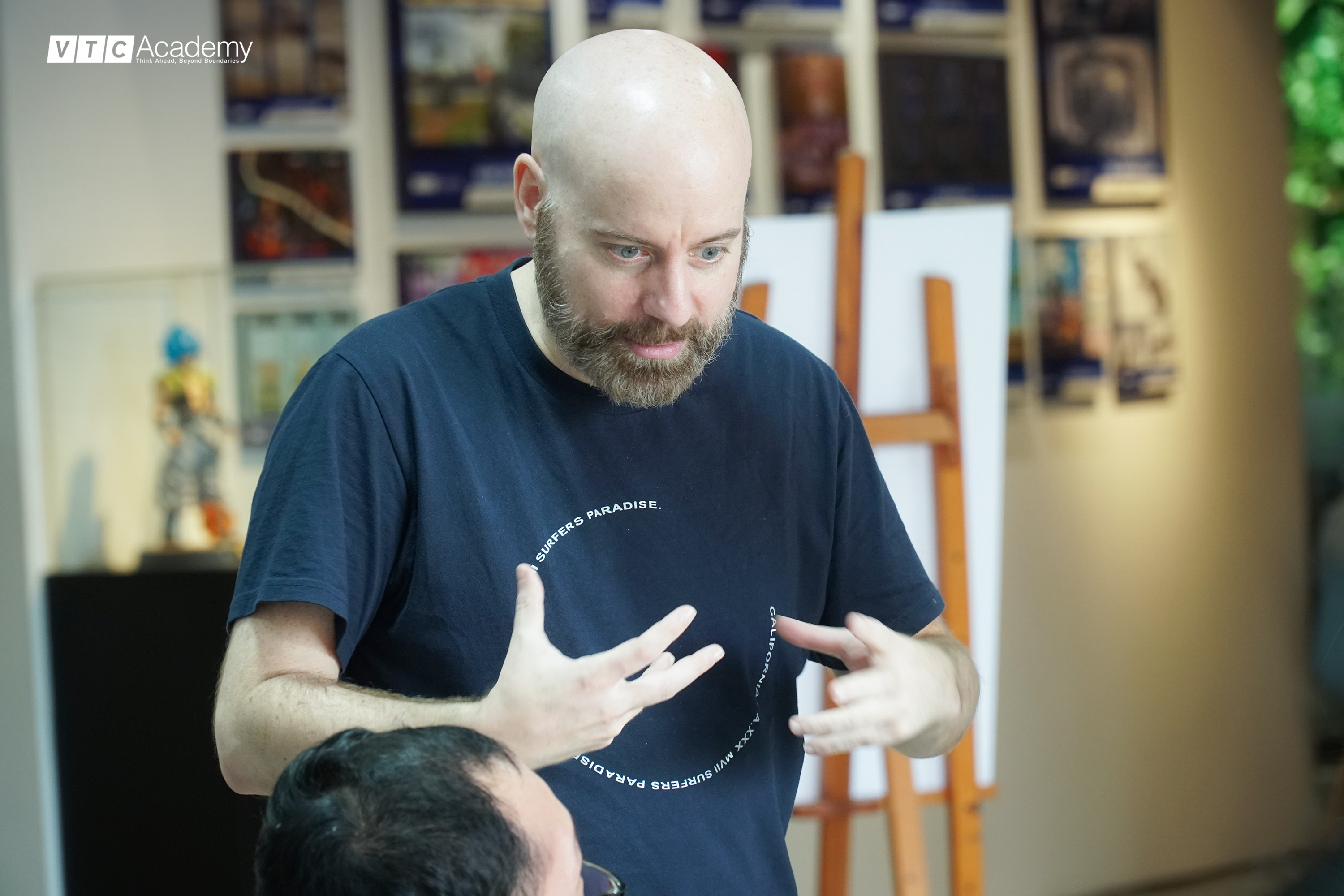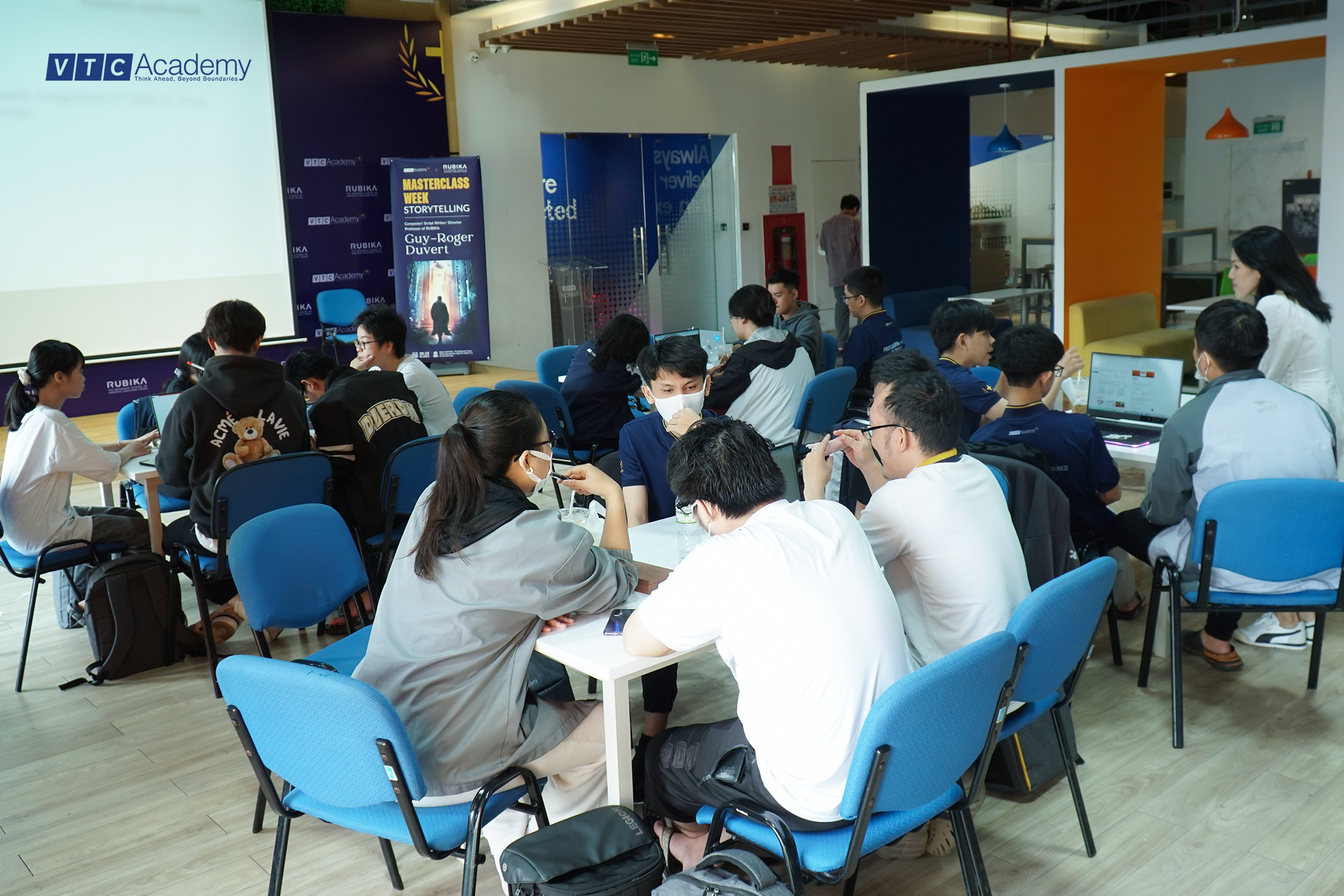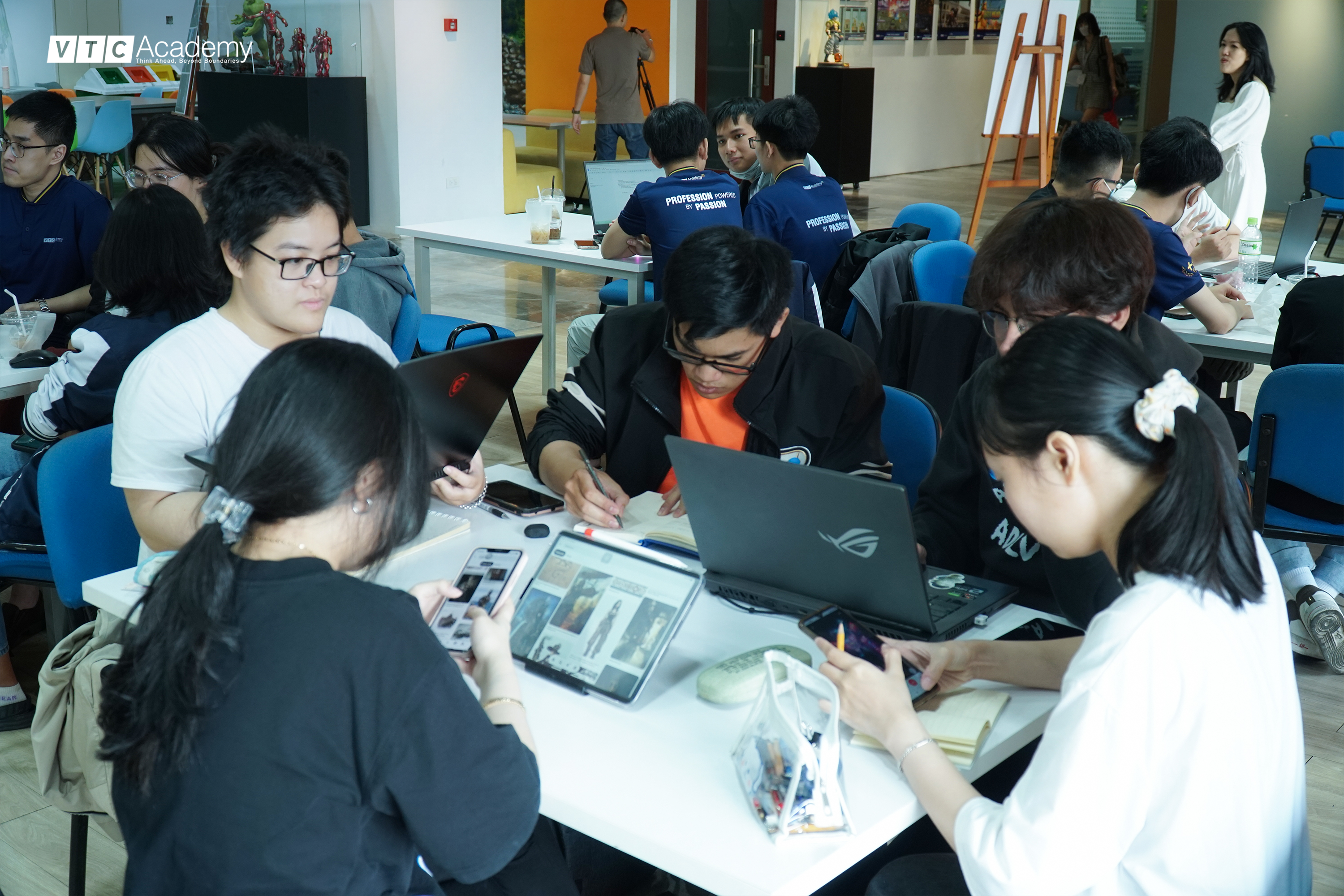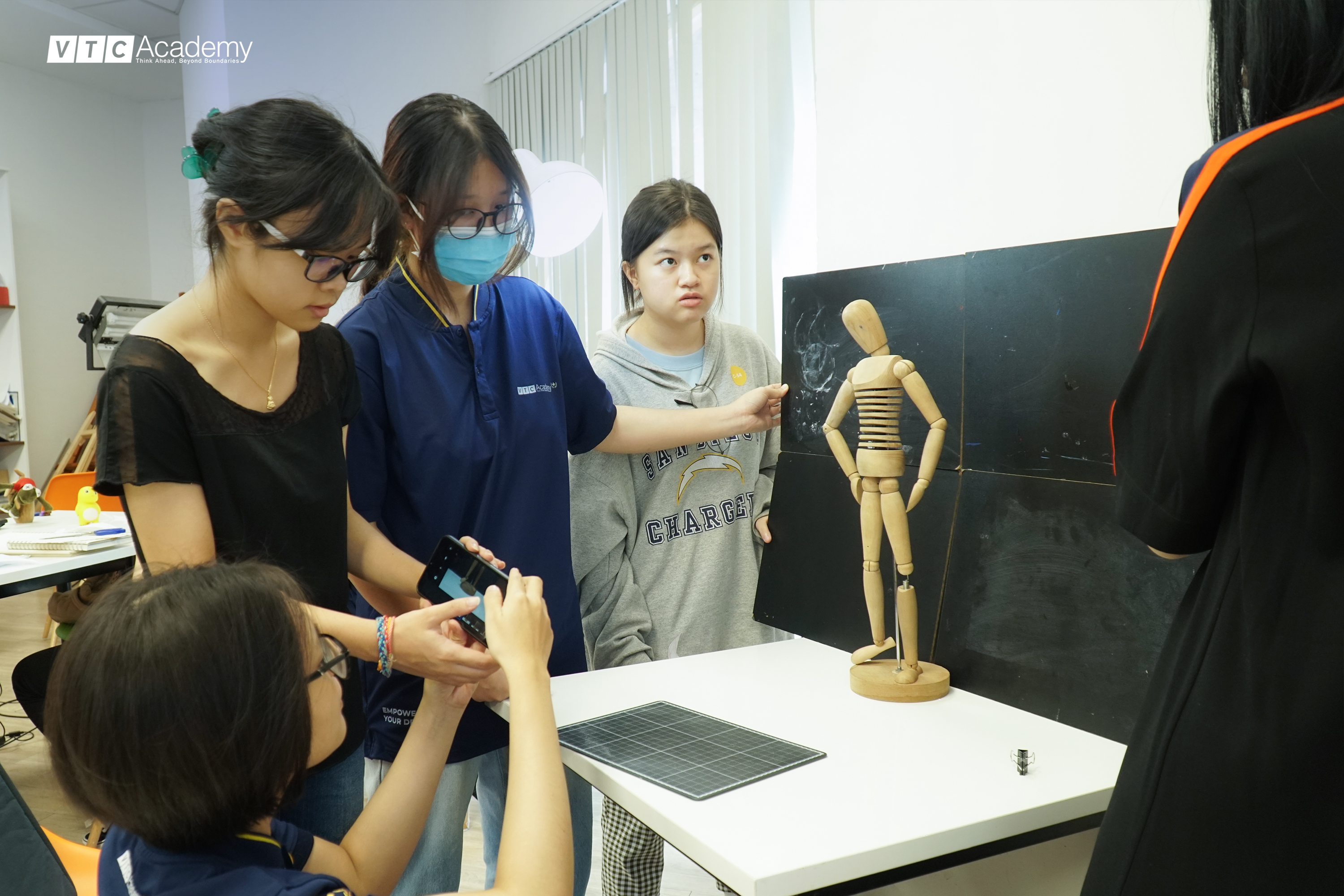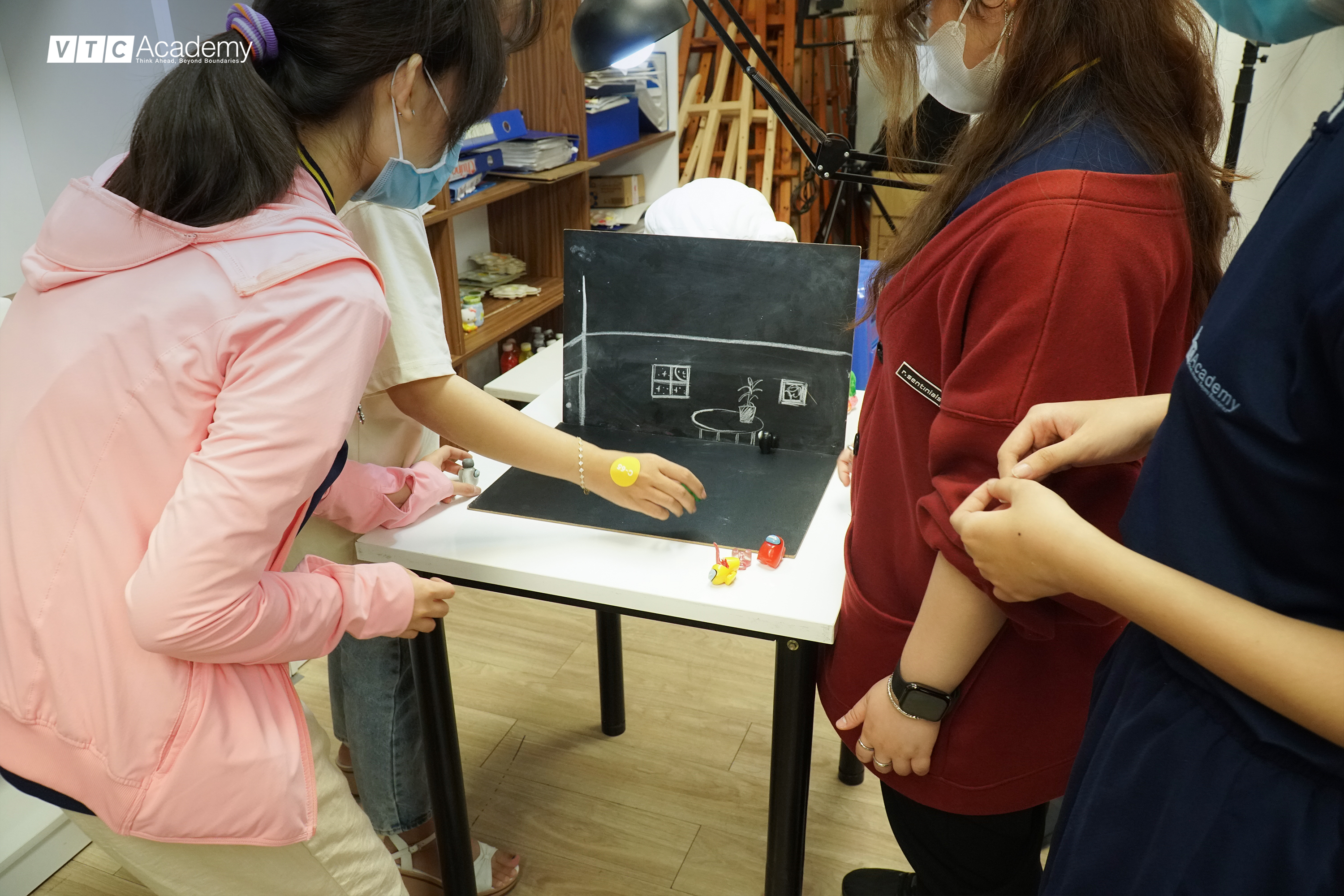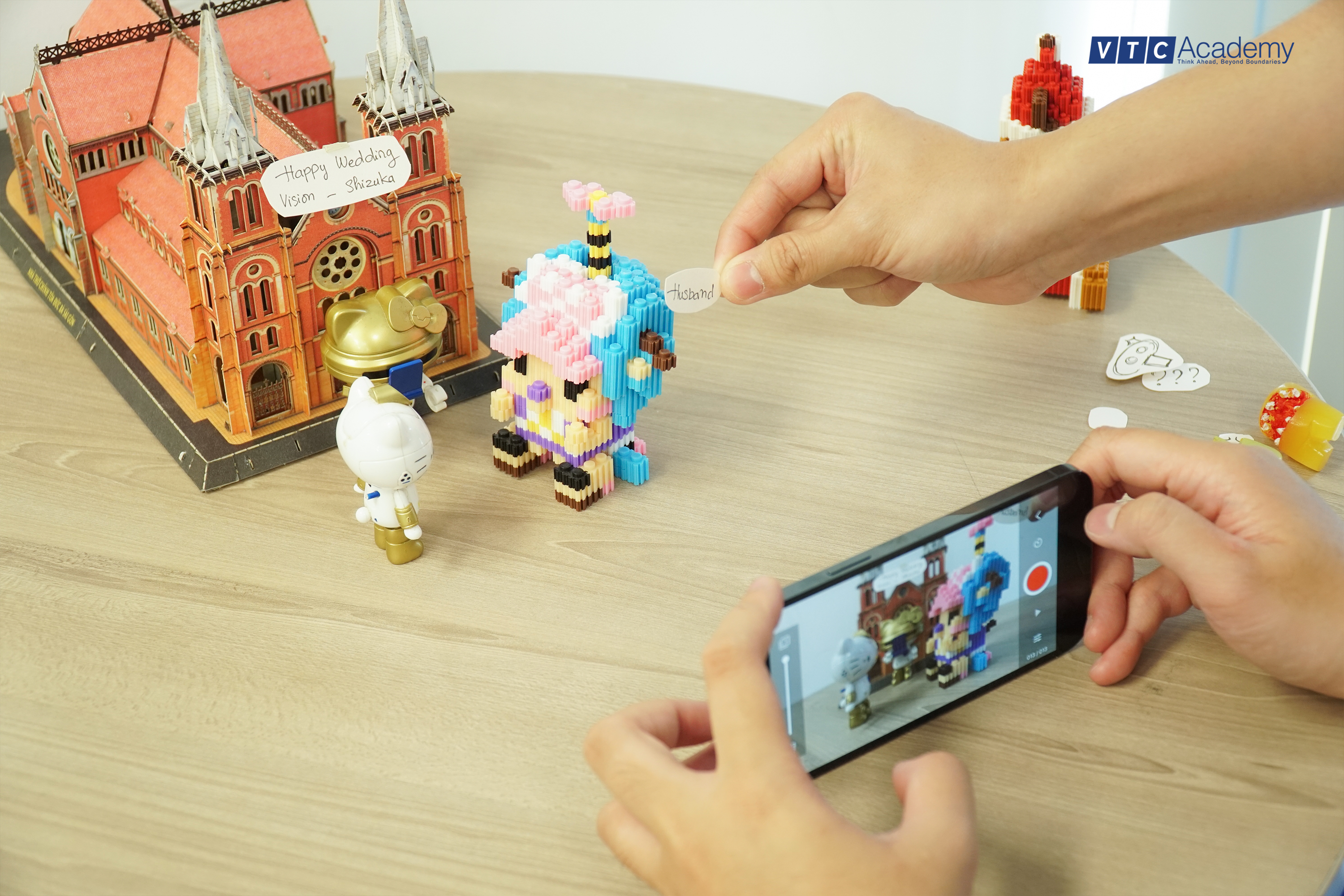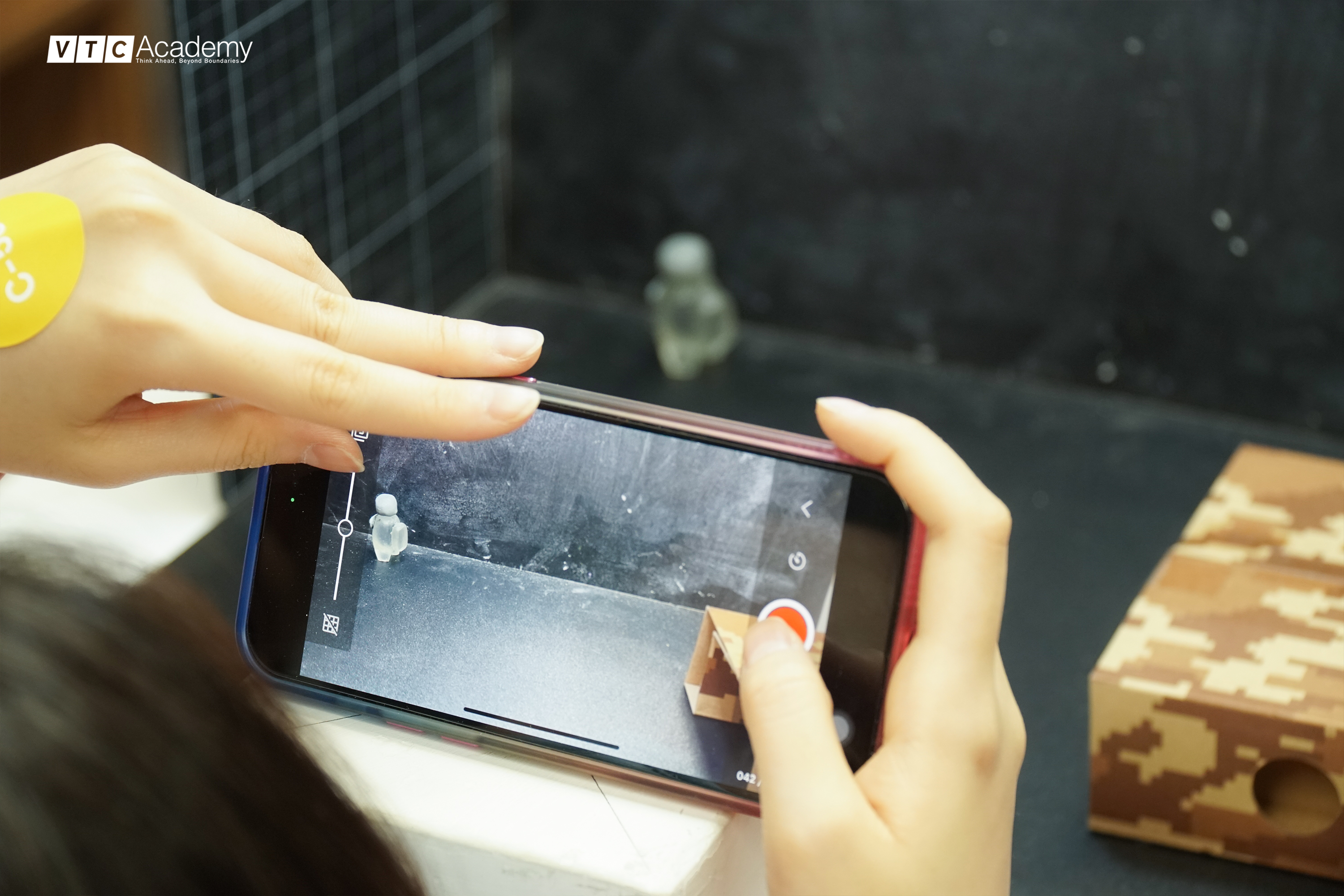 Rất tiếc vì trải nghiệm không tốt của bạn về bài viết này!
Bạn có thể cho chúng tôi biết bạn chưa hài lòng vì điều gì không?