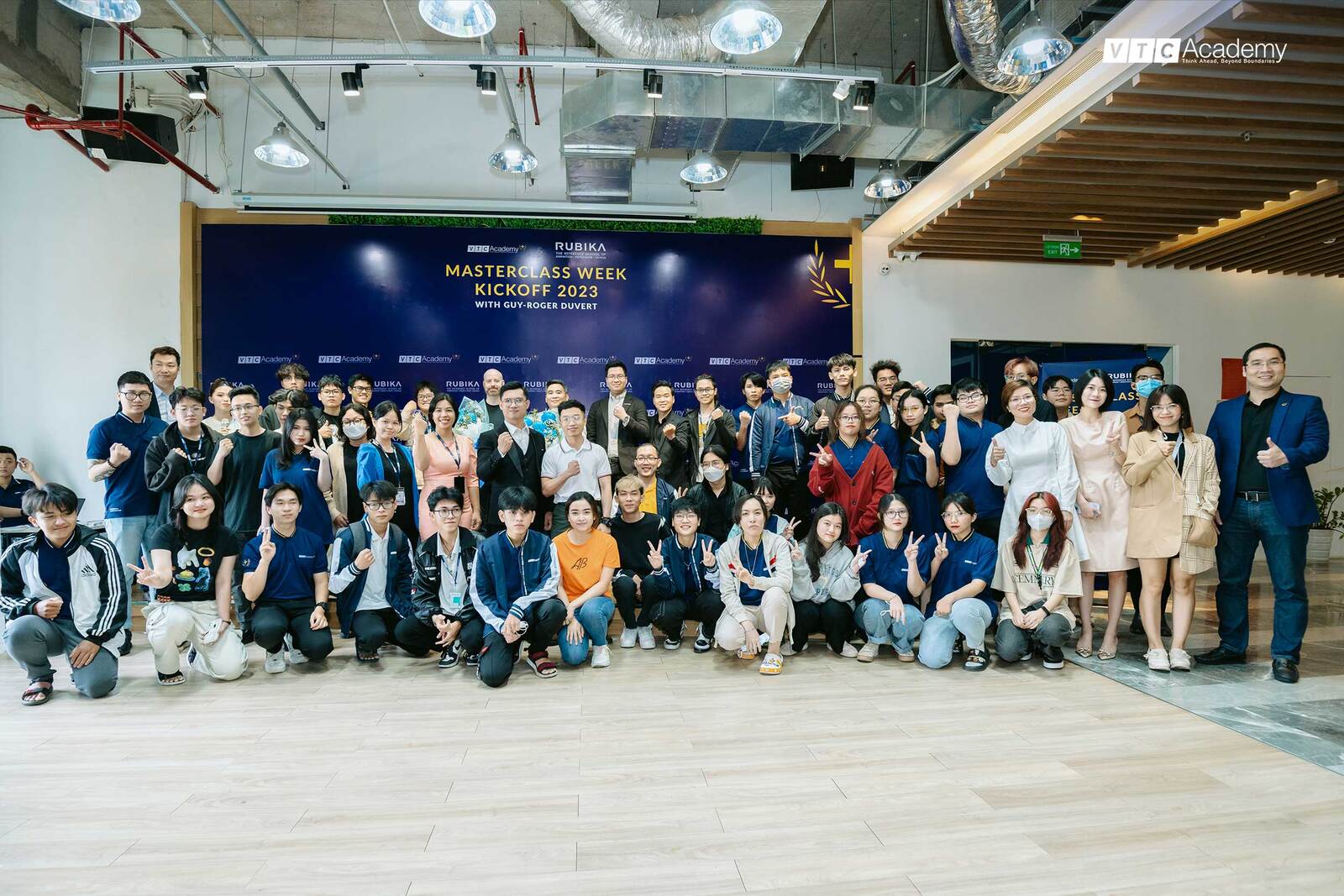 The MASTERCLASS WEEK KICKOFF 2023 event with French Director, Composer, and Screenwriter Guy-Roger Duvert from RUBIKA
Posted on 21/03/2023
On the morning of Saturday, March 18, 2023, the Masterclass Week Kickoff 2023 event at VTC Academy Plus in Ho Chi Minh City took place.
The event was a success with the participation of guest lecturer from RUBIKA International Design School: French director, composer, and screenwriter Guy-Roger Duvert; representatives from partner companies: Mr. Thierry Nguyen – CEO of Bad Clay Studio; the Board of Directors, lecturers, and over 100 VTC Academy students.
The special specialized course series organized by VTC Academy Plus in collaboration with global educational partners aims to bring international standard training programs and provide opportunities for young people to access advanced training methods. In addition to in-depth content, the activities also feature the participation of international experts, advisors, and lecturers to provide you with more knowledge and practical understanding of various topics.
To kick off the first week of the Masterclass Week 2023 with the theme of "Mastering the Art of Storytelling," VTC Academy invited French film director, composer, and screenwriter, Guy-Roger Duvert, to share his techniques for creating captivating stories (Storytelling), the development of the international film industry, interesting perspectives on the entertainment industry, and an evaluation of the film and 3D animation effects market in Vietnam.
The Masterclass Week Kickoff 2023 event of VTC Academy Plus took place last Saturday, marking the first "shot" for a week of exciting and experiential learning from March 20th to March 24th, 2023.
All information and activities related to the International Expert Week with Guy-Roger Duvert will be regularly updated at https://masterclass.vtc.edu.vn/.
Interested individuals can stay updated on the official website and fanpage of VTC Academy!
Let's take a look back at the most valuable moments at the Masterclass Week Kickoff 2023 with Guy-Roger Duvert.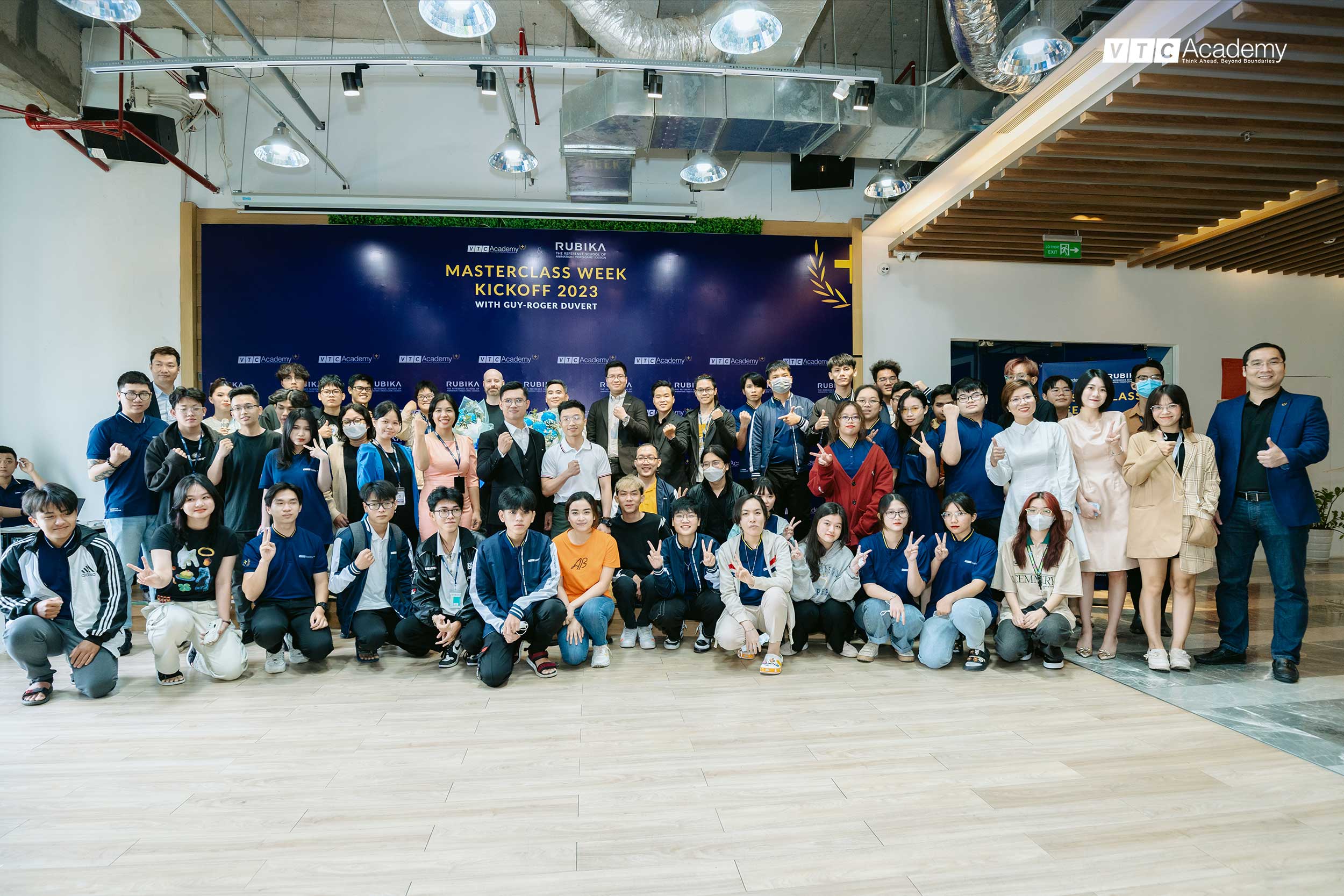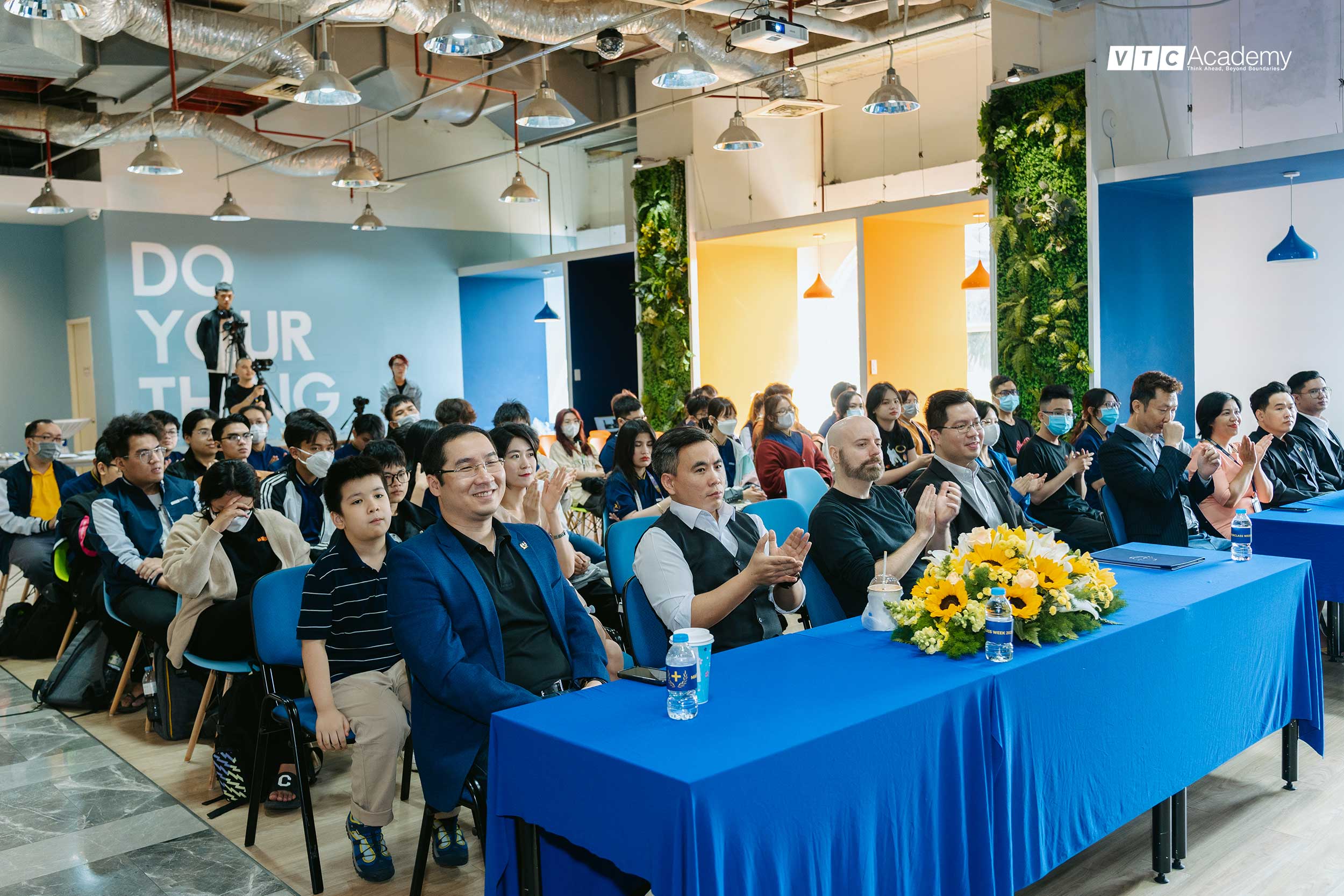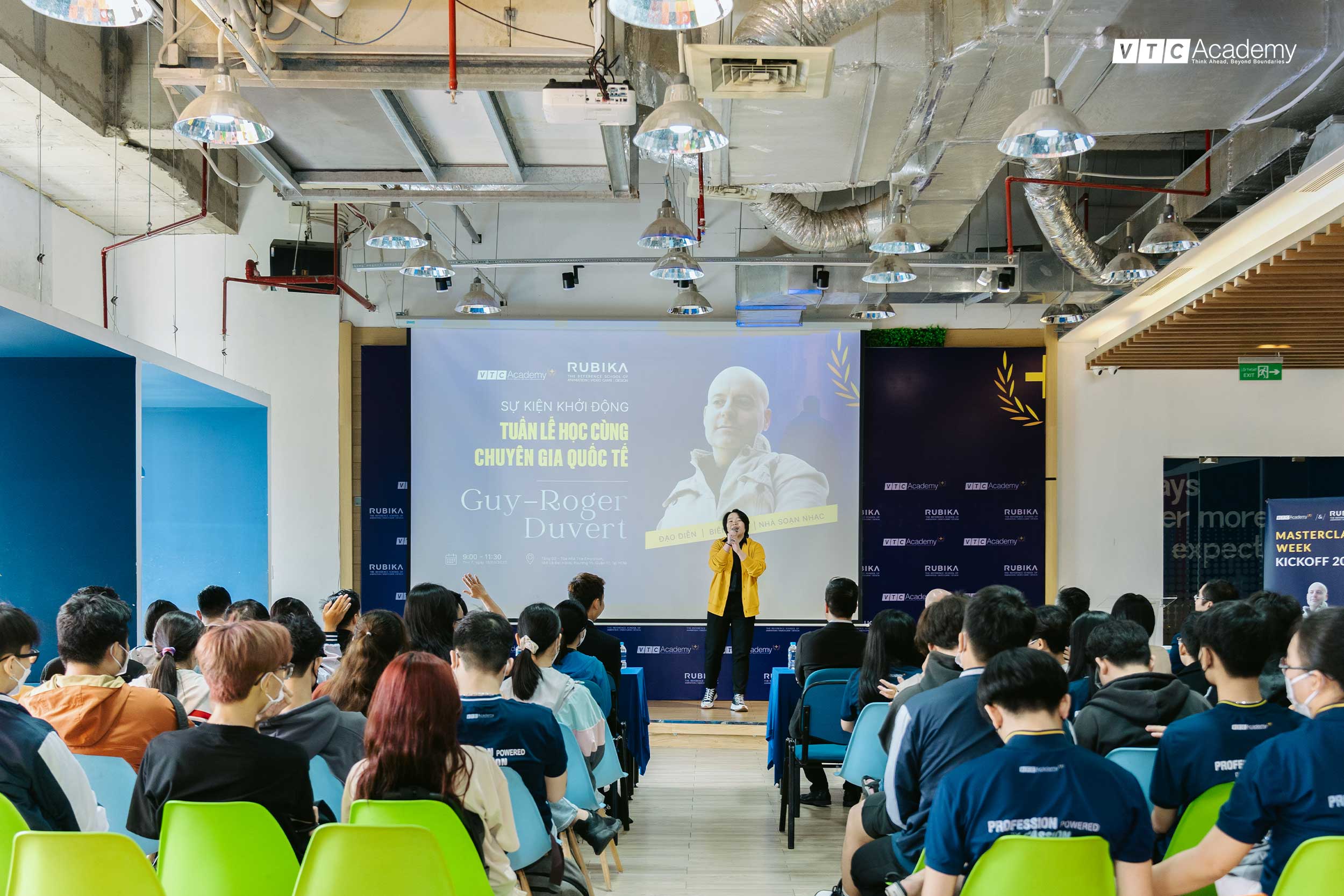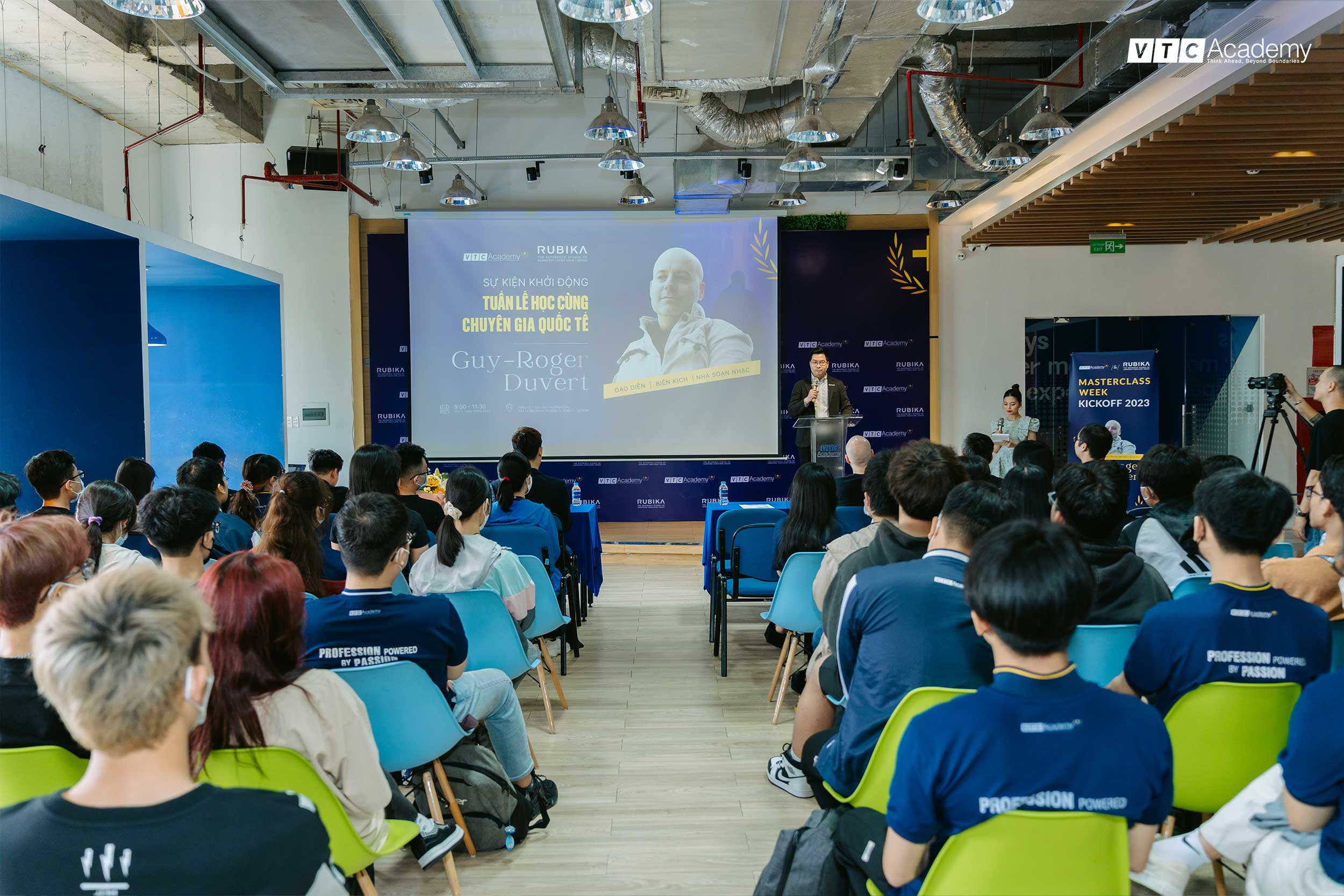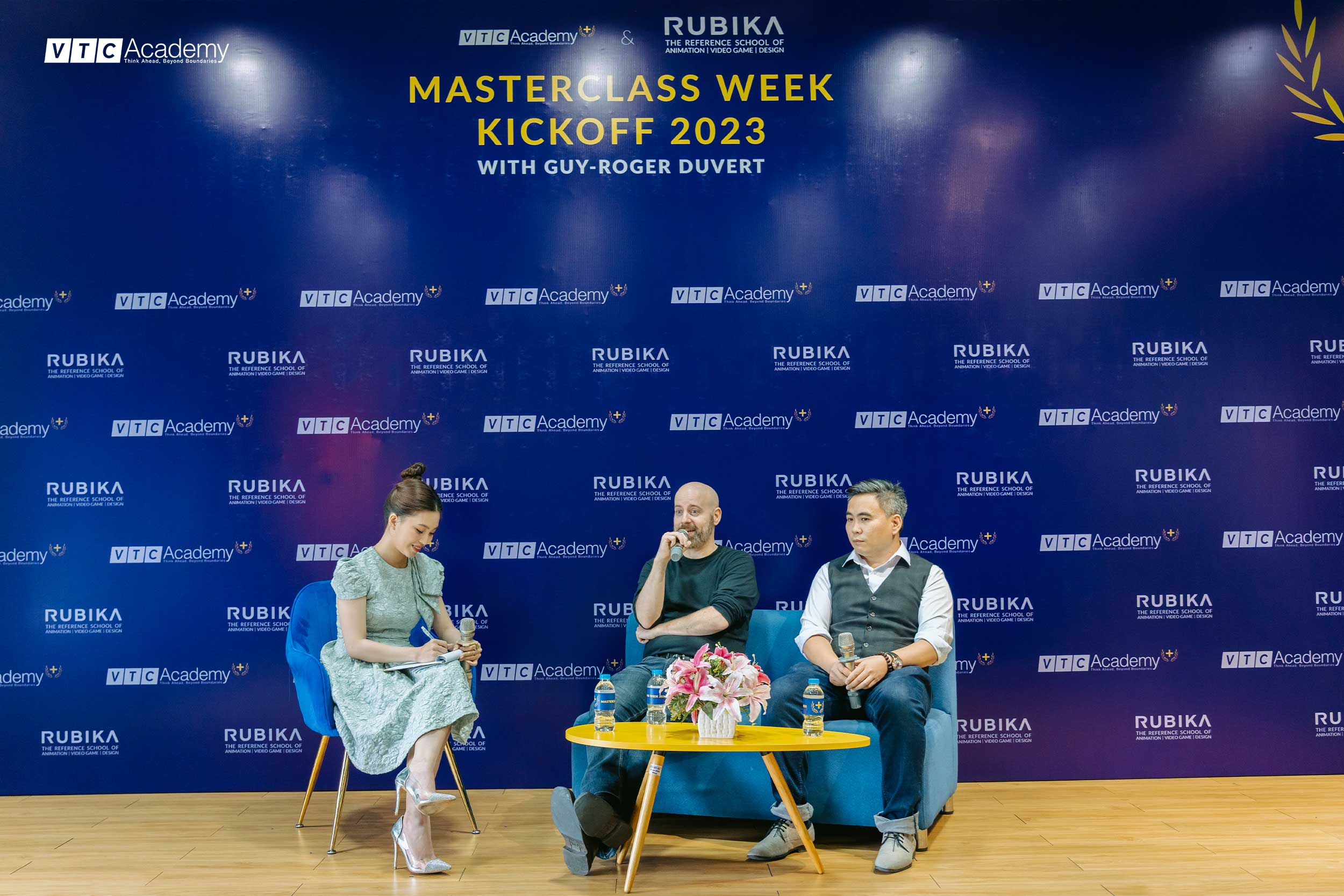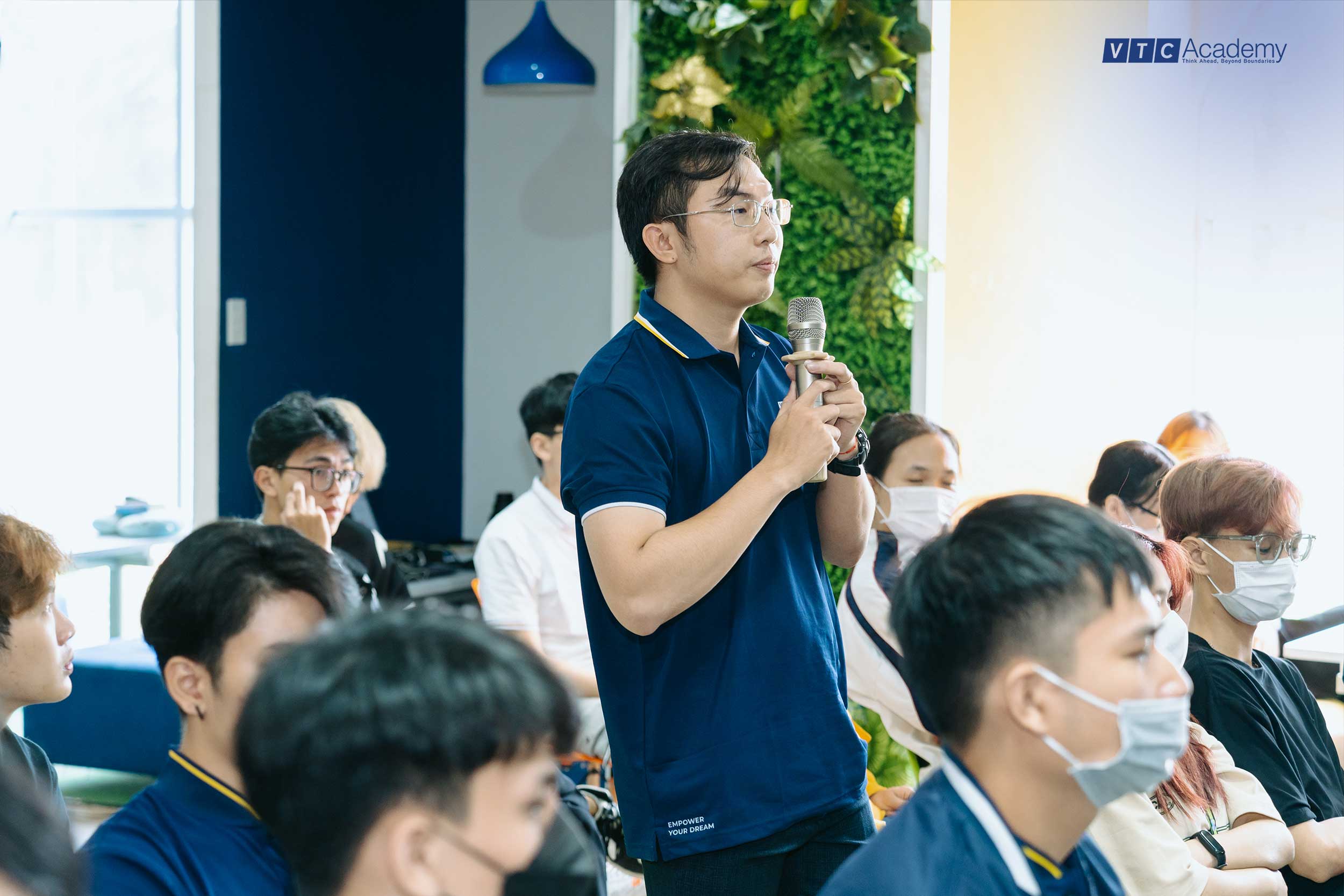 Rất tiếc vì trải nghiệm không tốt của bạn về bài viết này!
Bạn có thể cho chúng tôi biết bạn chưa hài lòng vì điều gì không?