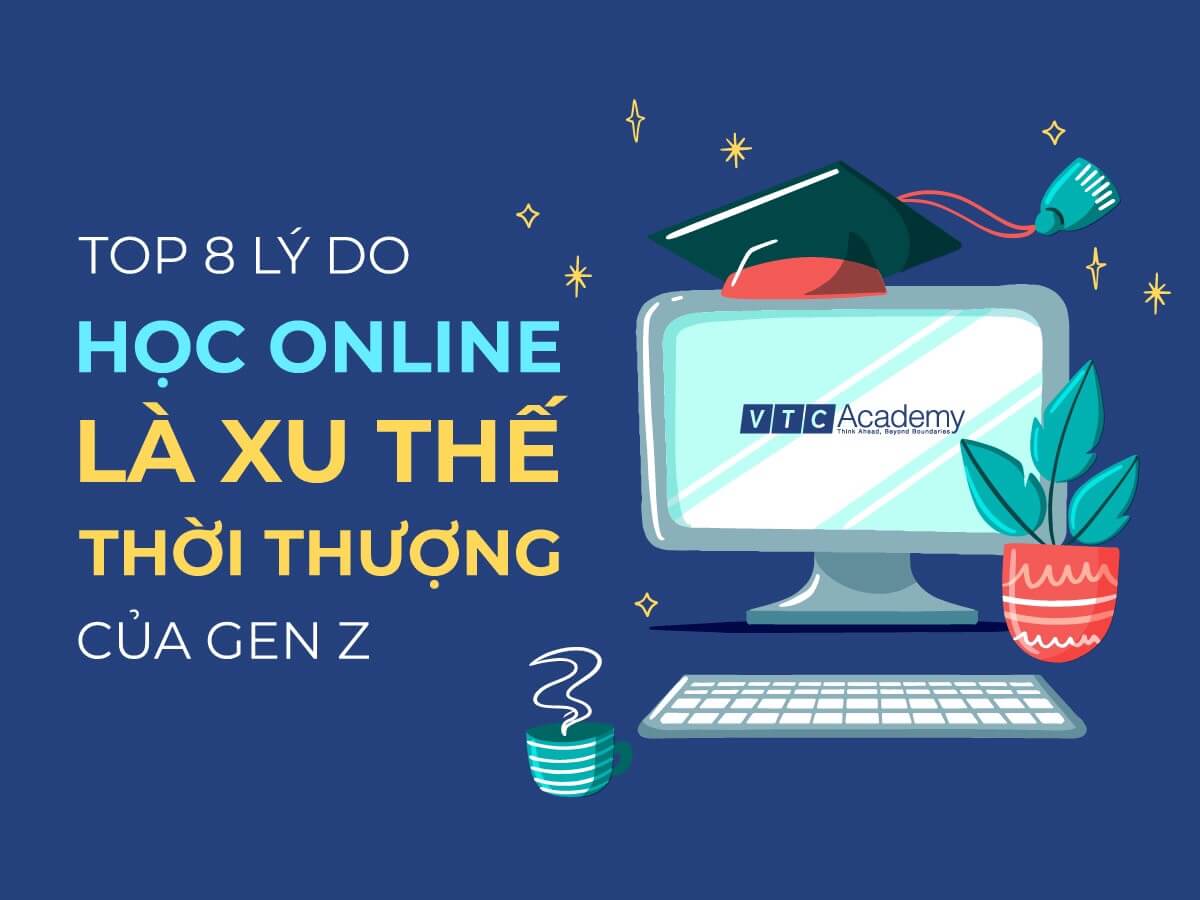 Top 8 reasons why studying online is the modern trend of Gen Z
Posted on 28/12/2021
Gen Z is referred to a young generation who likes to "travel", but because of Covid-19, now everyone at home, study online and that makes you not know how to study to keep up with other people. If you are still "twisted" as to whether online learning is comparable to traditional classes or not, don't ignore the following Top 8 reasons why online learning is "small but mighty".
1. Save on learning cost
Taking a long break from the epidemic and switching to studying online makes you miss school, friends, and the canteen. But it is undeniable that studying online has helped you save quite a lot of costs, from living expenses such as travel, food to tuition fees, materials, and facilities. You can save a lot of money when you study online at home, and the extra costs will go to electricity and Internet bills.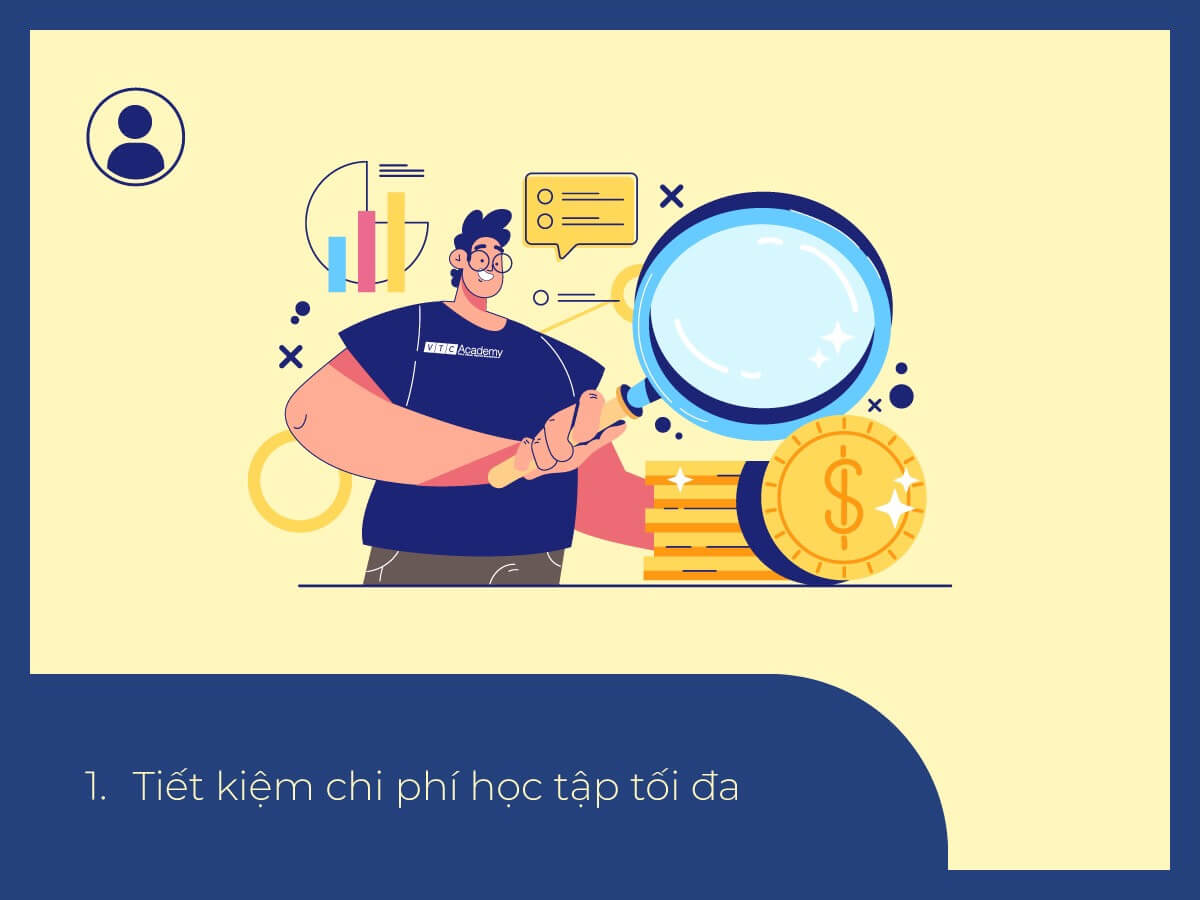 2. Flexible study time & space
One positive aspect of studying online is that you can plan your study and leisure time appropriately, having more personalized learning experiences. You can completely access the classroom anytime, anywhere in the house as long as it is convenient, comfortable and the network configuration is strong enough.
Being able to sit in an ideal learning space that you are interested in also helps you get motivated and inspired to learn, the ability to absorb knowledge and the interaction is also more active.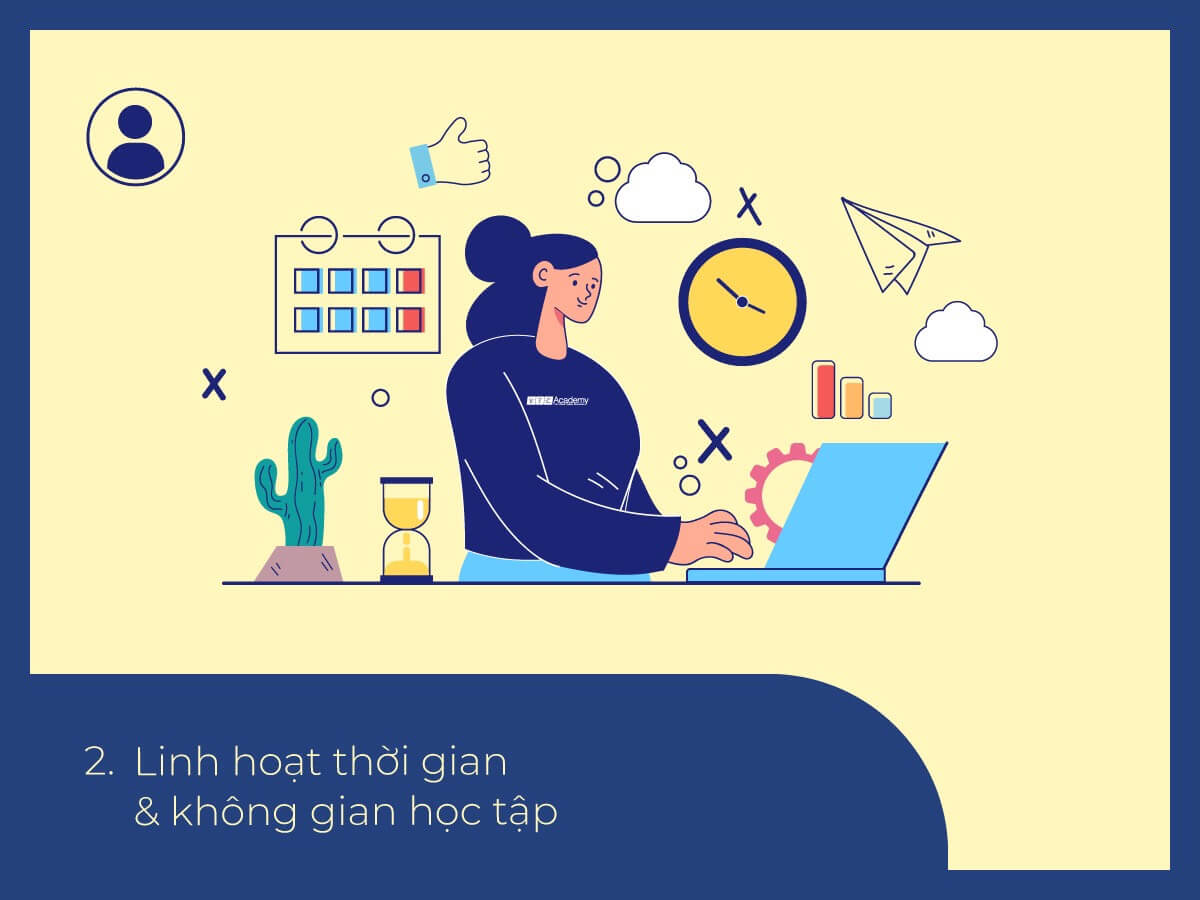 3. Increase interactivity during the pandemic
For those introverts Gen Z and shy to talk, online learning is a paradise because you will be more comfortable interacting with teachers than learning directly in class.
A lot of friends expressed that they feel more confident when expressing their points in a private space. Now they don't need to worry about the attitudes and looks of those around them and are more confident in being themselves. Besides, this online learning will also benefit teachers because they can evaluate each student and student most objectively.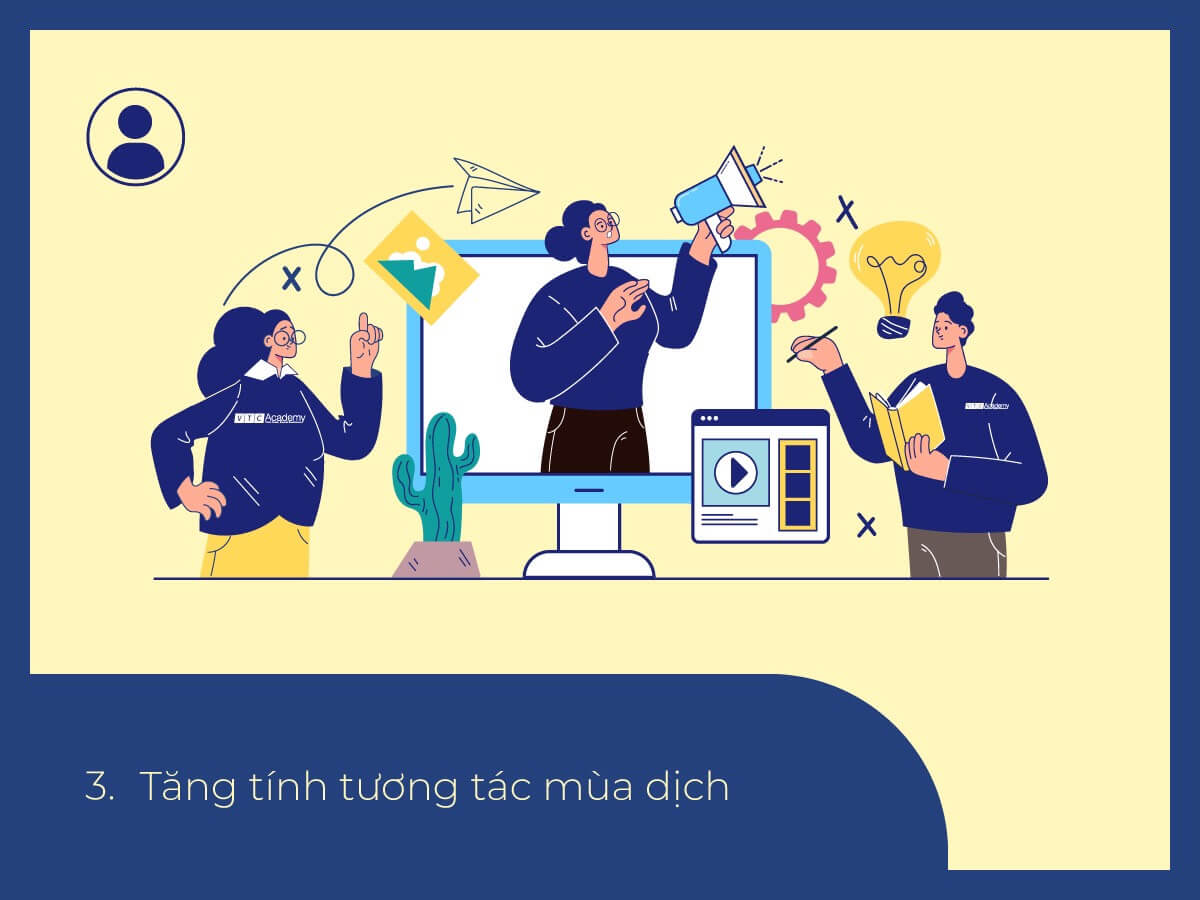 4. Archive the study materials easily
There was a fierce debate on Gen Z community forums about books and ebooks even before the pandemic hit and turned our lives upside down. Some special fields and specialties will have a huge library of documents. Having to arrange, memorize and carry too many books that are sometimes missing or missing when going to class is definitely a "nightmare" for generations of students.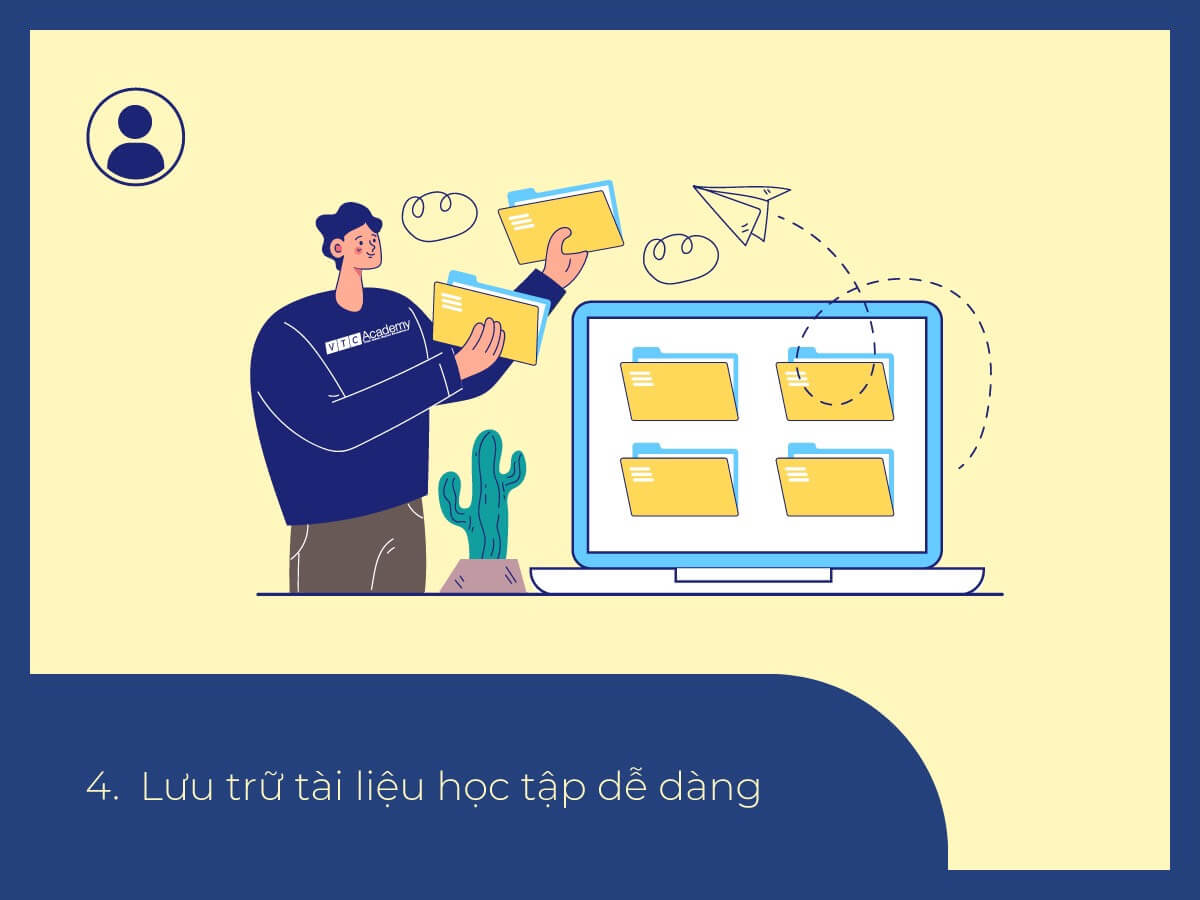 Therefore, online learning is widely accepted by Generation Z. With the help of online learning software, you can store a large amount of study materials, lecture notes and message history in an easier, more scientific and understandable way. All will now be "encapsulated" in the computer and you can just open and search anytime you want to review content after class. At the same time, students at all levels can understand the knowledge better.
5. Simple and effective teamwork
The idea that the boring online learning model will "knock down" Gen Z, but the truth proves that nothing can stop young people from being creative and rebellious. With a youthful and innovative lifestyle, Gen Z has taken advantage of studying online with many fun online "tricks" to create a fun learning atmosphere for everyone, while making themselves feel more excited to learn in these difficult epidemic conditions.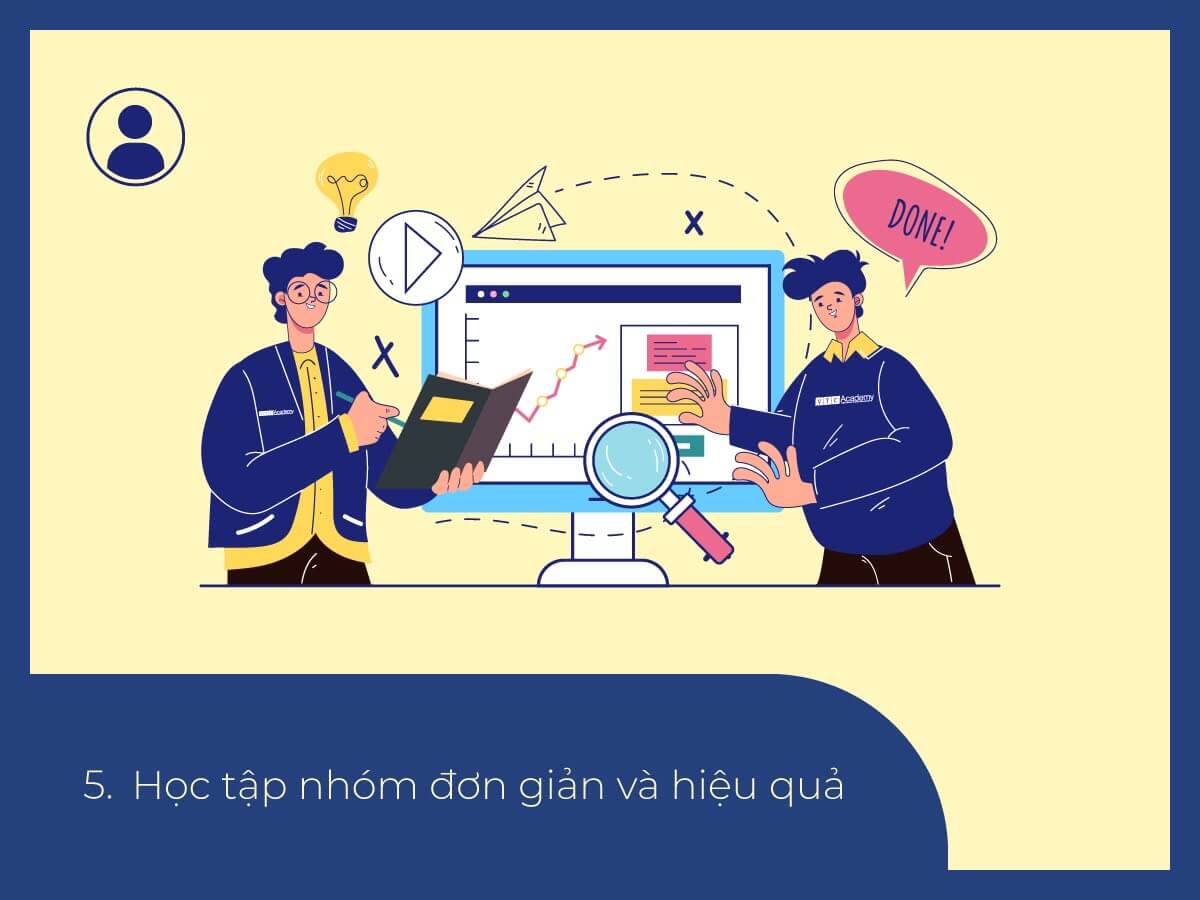 When all activities gradually move to the online form, you can easily arrange group meetings with more members. At the same time, individuals in the group can completely freely express their opinions without worrying about others complaining or judging them.
6. Approach and familiarize yourself with the international working model in the future
The strong development of information technology and the advent of the Internet over the years have brought many changes to the labor market. Technology and digital-related occupations and skills are becoming more popular and focused.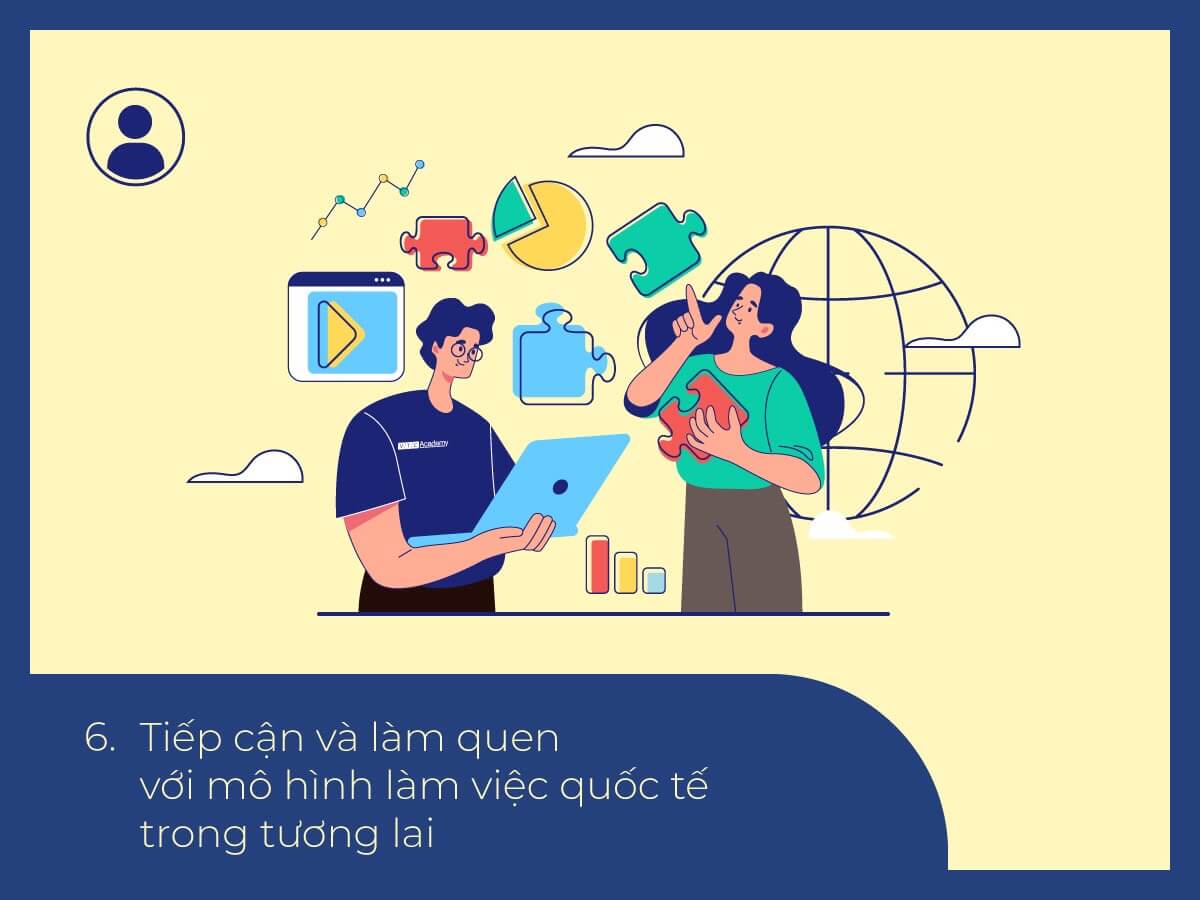 Studying and teaching online model is one of the alternatives to classical education and is predicted to be a modern training model with many preeminent strengths. Therefore, studying online is not only a solution to cope with the epidemic but also a trend that the world and Vietnam need to move forward in the future.
7. Increase career advancement opportunities
In the context of the rise of remote work, the skills you develop and hone during studying online will be an invaluable experience for employers.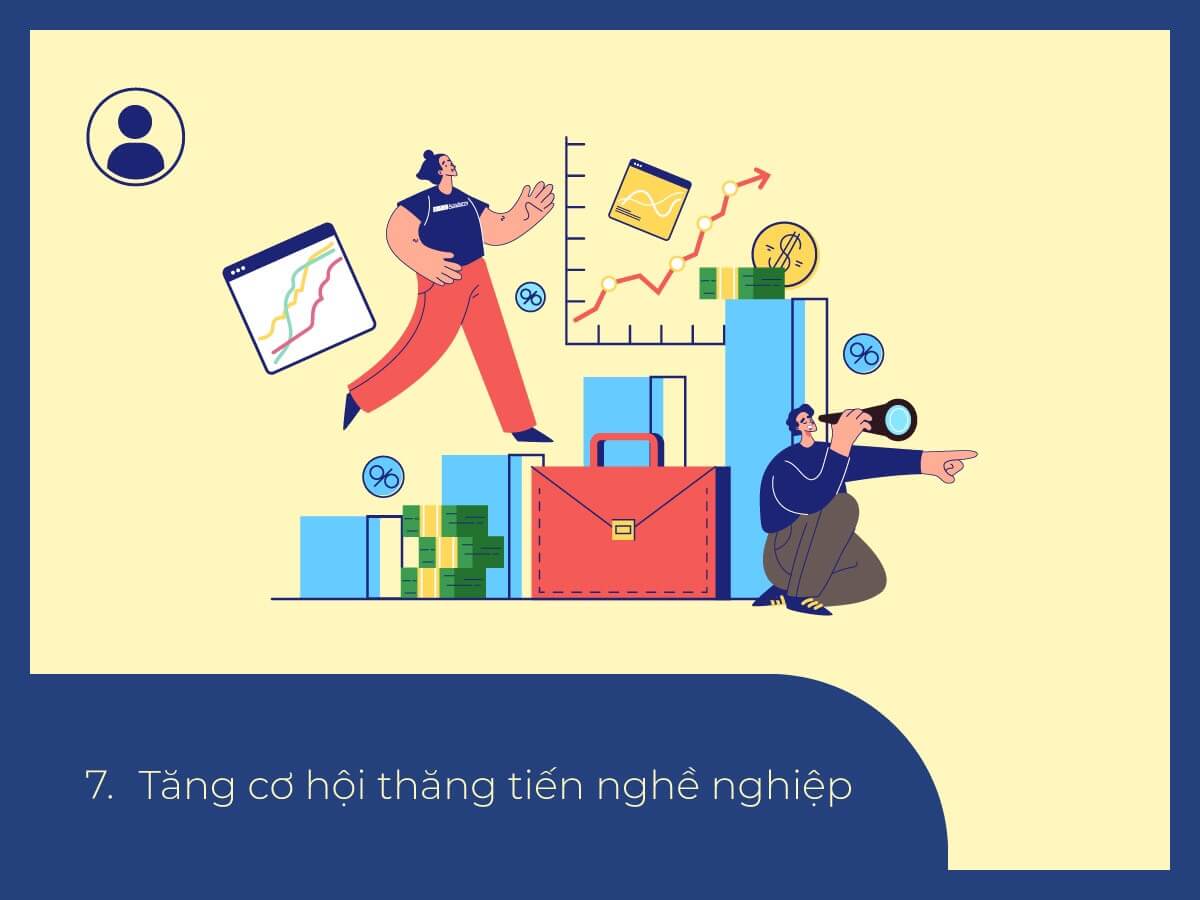 Studying online requires initiative, responsibility, discipline and effective time management skills, and using new technologies. Besides, you can take advantage and invest the time you save when studying online in seminars and online classes around the world to build a network of relationships and add to your resume before graduating.
8. Environmentally, friendly and modern learning model
Finally, the studying online model is the ideal model for those who pursue a "green living" style, protect the environment and improve life's quality.
Some ecological benefits of studying online can start from the consumption of gasoline, paper, electricity, air conditioning systems, heaters, etc. Studying online model can save significant energy and reduce emissions from vehicles.
Gone are the days when the board was written with all words, online learning has "enchanted" each lesson to become lively and attractive through the application of many examples with beautiful pictures, fun puzzles, and good videos/clips, short films, dialogue… so that students can relax, learn and play.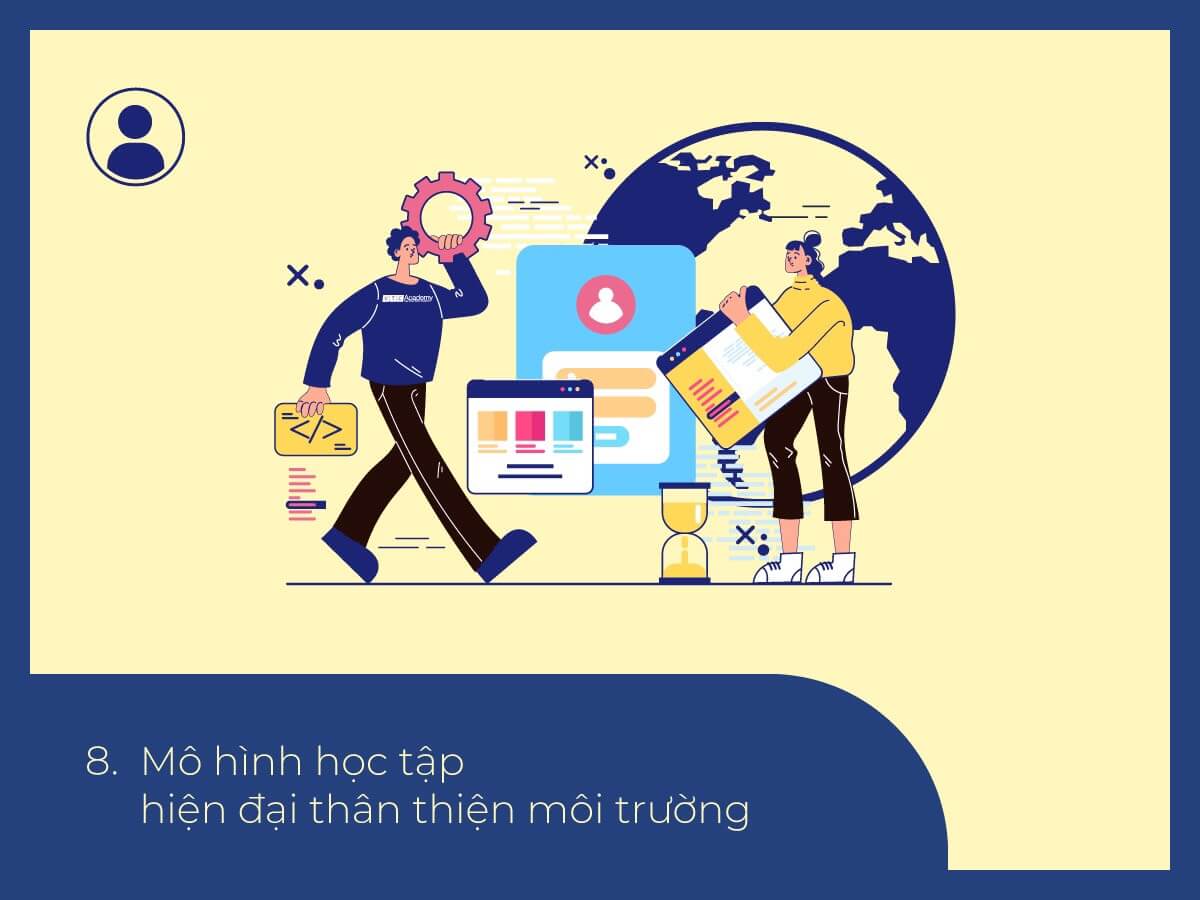 To ensure continuity of education, studying online is really essential. By understanding the essential needs of the market, since the beginning of 2021, VTC Academy has deployed lectures and organized teaching classes and online events for students to respond to the epidemic situation, allowing students to continue learning by the Internet. Extracurricular activities and subjects will be an important part of the return to school and after Covid-19 recovery plan.
In order to help you have a firm "springboard" to pursue your passion, VTC Academy has constantly applied modern teaching methods according to the international standard online education model, as well as introduced many training programs, becoming one of the leading units in building a modern educational environment compatible with Generation Z.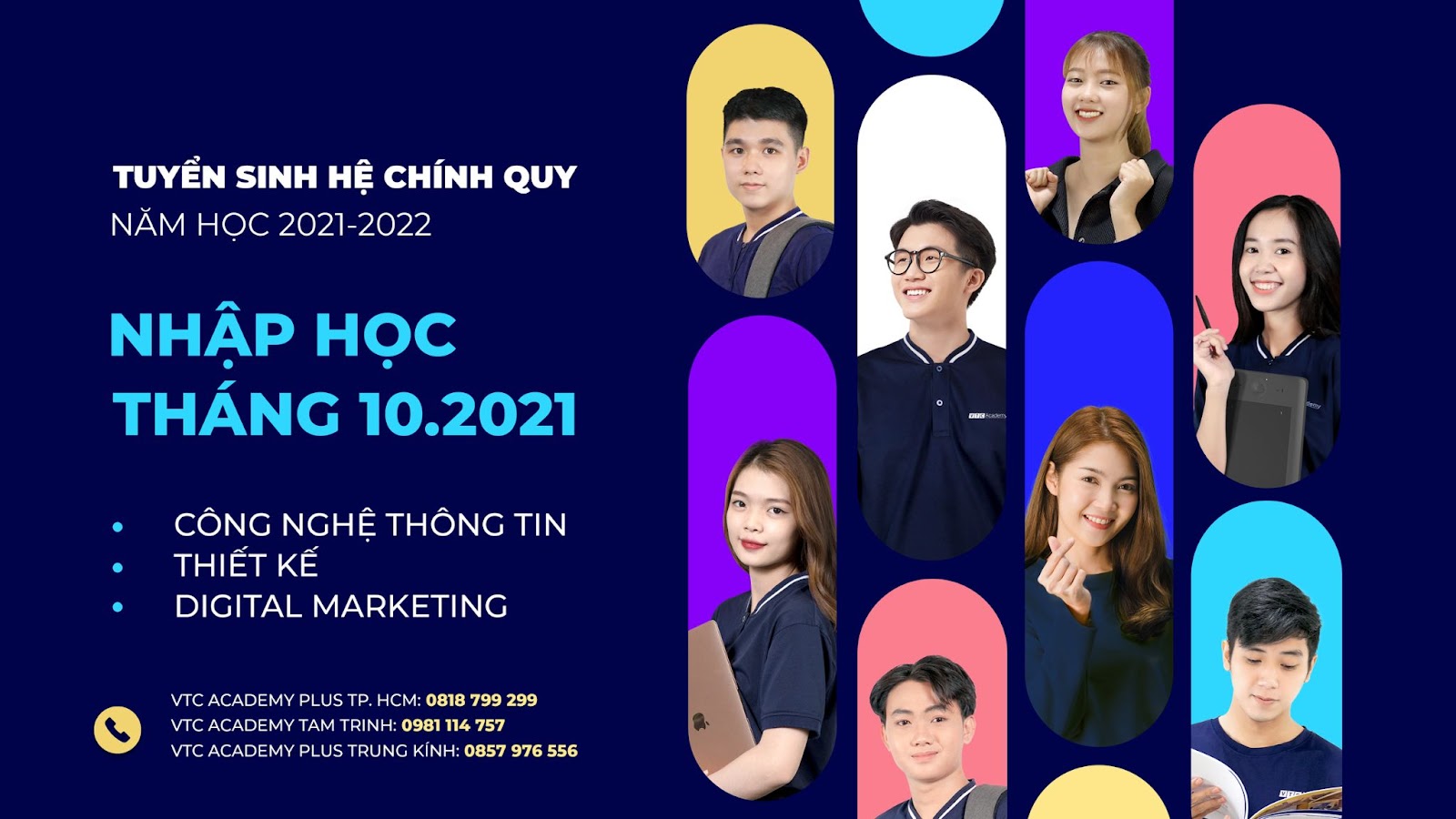 Today's young generation prefers the open learning model and hands-on experience with businesses. Therefore, schools that bring a dynamic, creative space with many emerging professions will strongly attract students to study.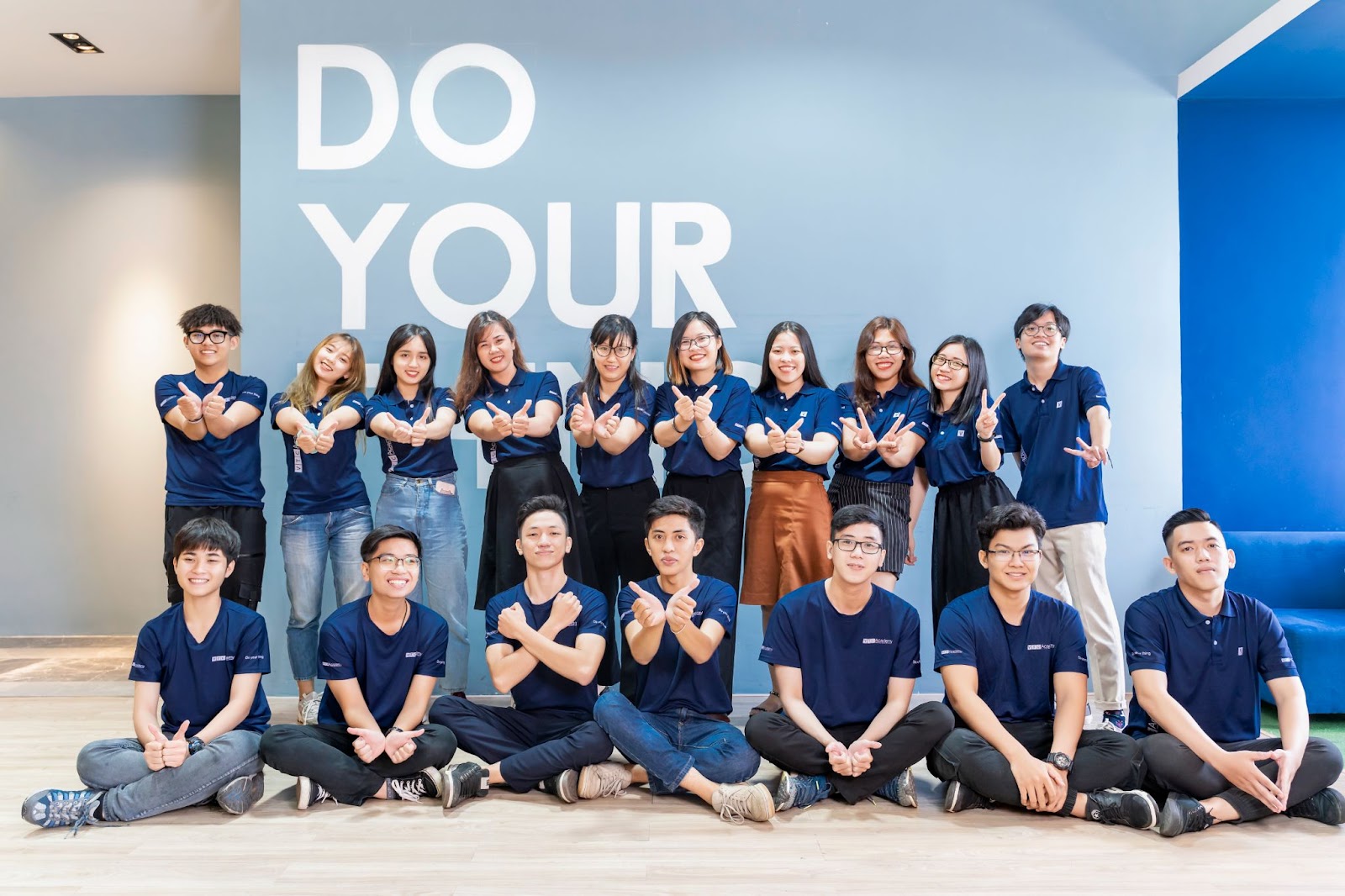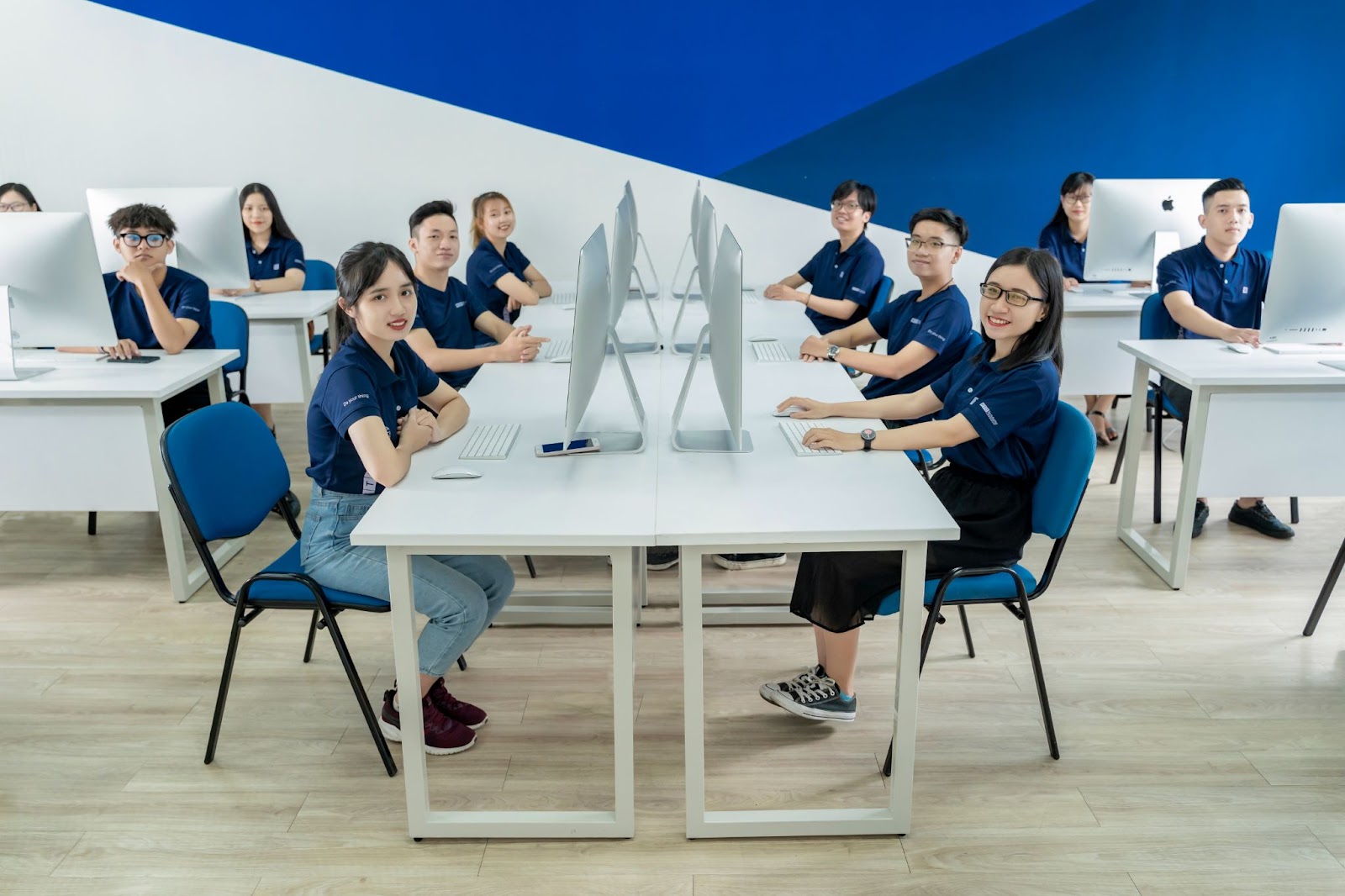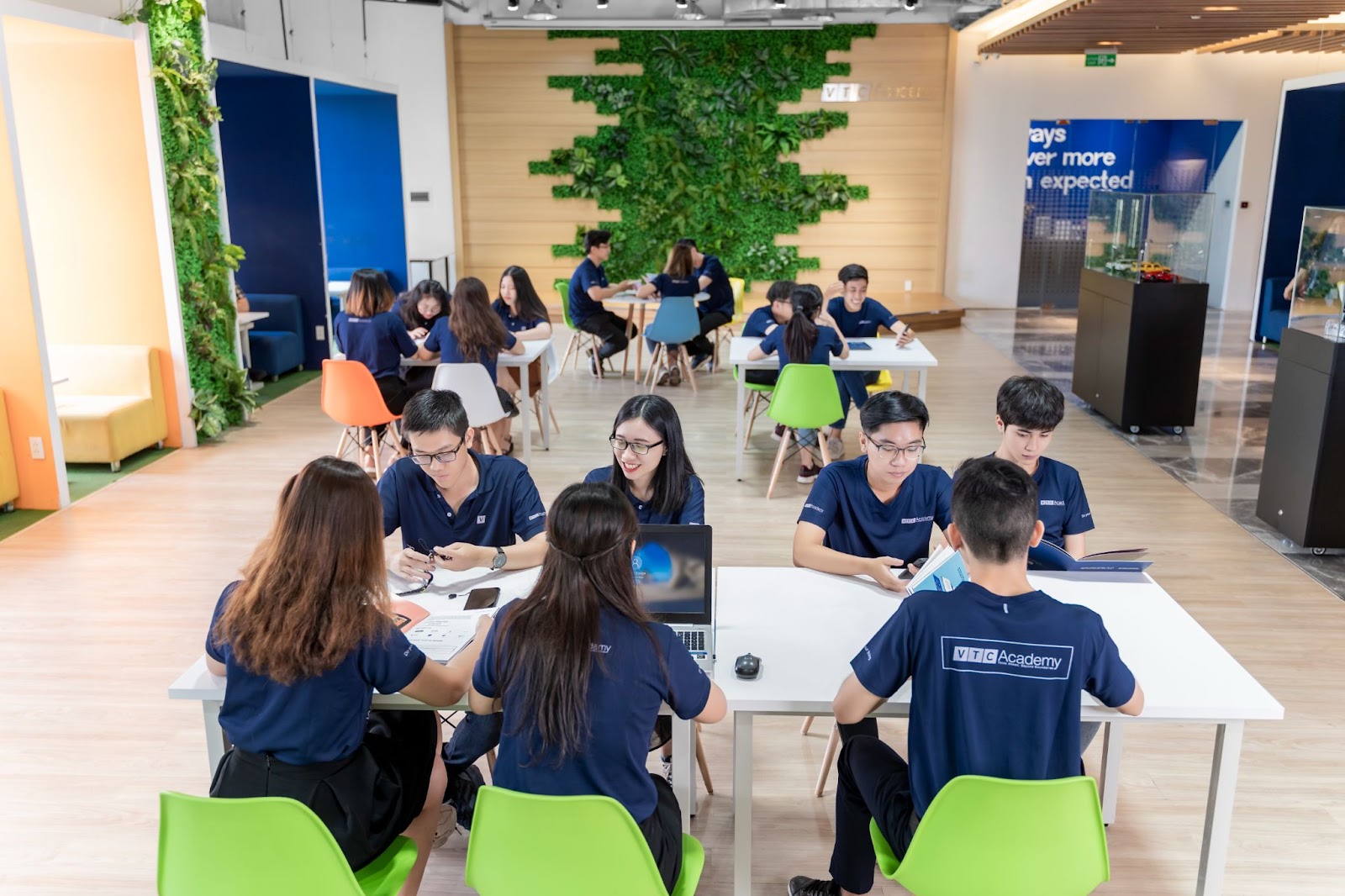 Especially, VTC Academy students will be personally in charge of the learning situation by the lecturer. Therefore, lecturers will join students in participating in monthly events with diverse topics, project defense sessions, discussions and answers to students' questions related to the subject. In addition, in the process of online learning, if students have difficulties, the lecturer will support them to meet face-to-face to solve problems for you if necessary.
"Students around the world are facing adversity due to the epidemic. You are forced to adapt and get used to the new learning and working model in order to acquire the necessary skills, actively seek out opportunities, and reassess your future direction." – Mr. Hoang Viet Tan, CEO of VTC Academy said.
VTC Academy is one of the first educational units in Vietnam to catch up with the trend and integrate online training in schools. Although online learning still has many difficulties and limitations, with the optimism, positivity and bravery to catch up with the trends of Gen Z students, challenges also turn into opportunities that are not inferior to classroom learning.
Rất tiếc vì trải nghiệm không tốt của bạn về bài viết này!
Bạn có thể cho chúng tôi biết bạn chưa hài lòng vì điều gì không?