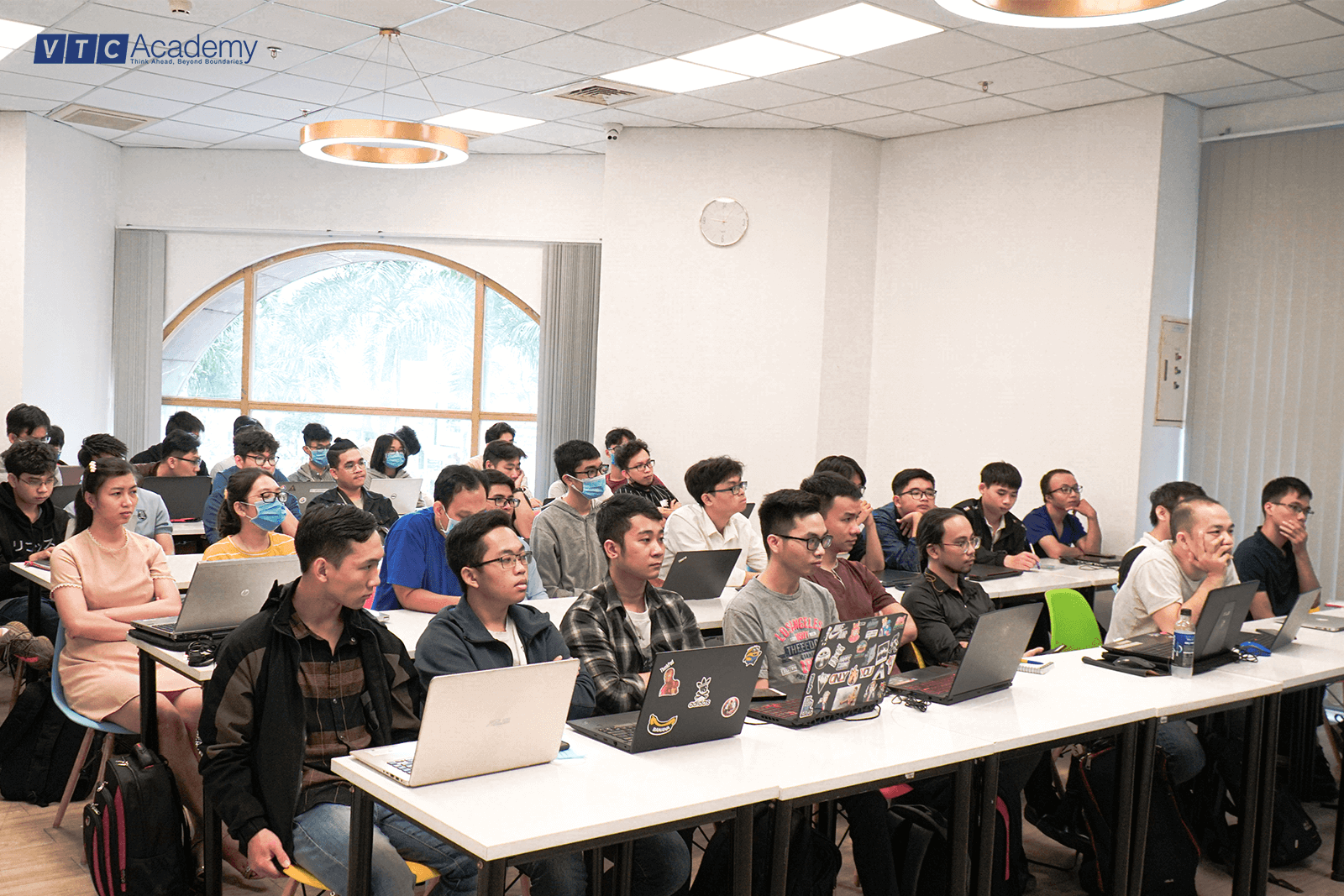 VTC Academy organized many activities to learn about Artificial Intelligence (AI) in Ho Chi Minh City in March 2021
Posted on 01/04/2021
As one of the leading technologies of the 21st century, Artificial Intelligence (AI) technology is playing a key role and promises to bring great changes to the future of humanity. With the aim of continuing to contribute to promote the extensive development of the community interested in Artificial Intelligence in Vietnam, in March 2021, VTC Academy Ho Chi Minh organized events in the form of experience & trial study to help attendees get acquainted with this technology. Thereby, discovering its strength in many different fields.
Specifically, on March 21, 2021 organized a "Data Science in AI" event in the form of trial study in Ho Chi Minh City. This is an opportunity for those who are interested in AI to have the opportunity to receive many useful knowledge about one of the professions with extremely great potential for development in Vietnam through general knowledge about AI as well as interesting specialized content.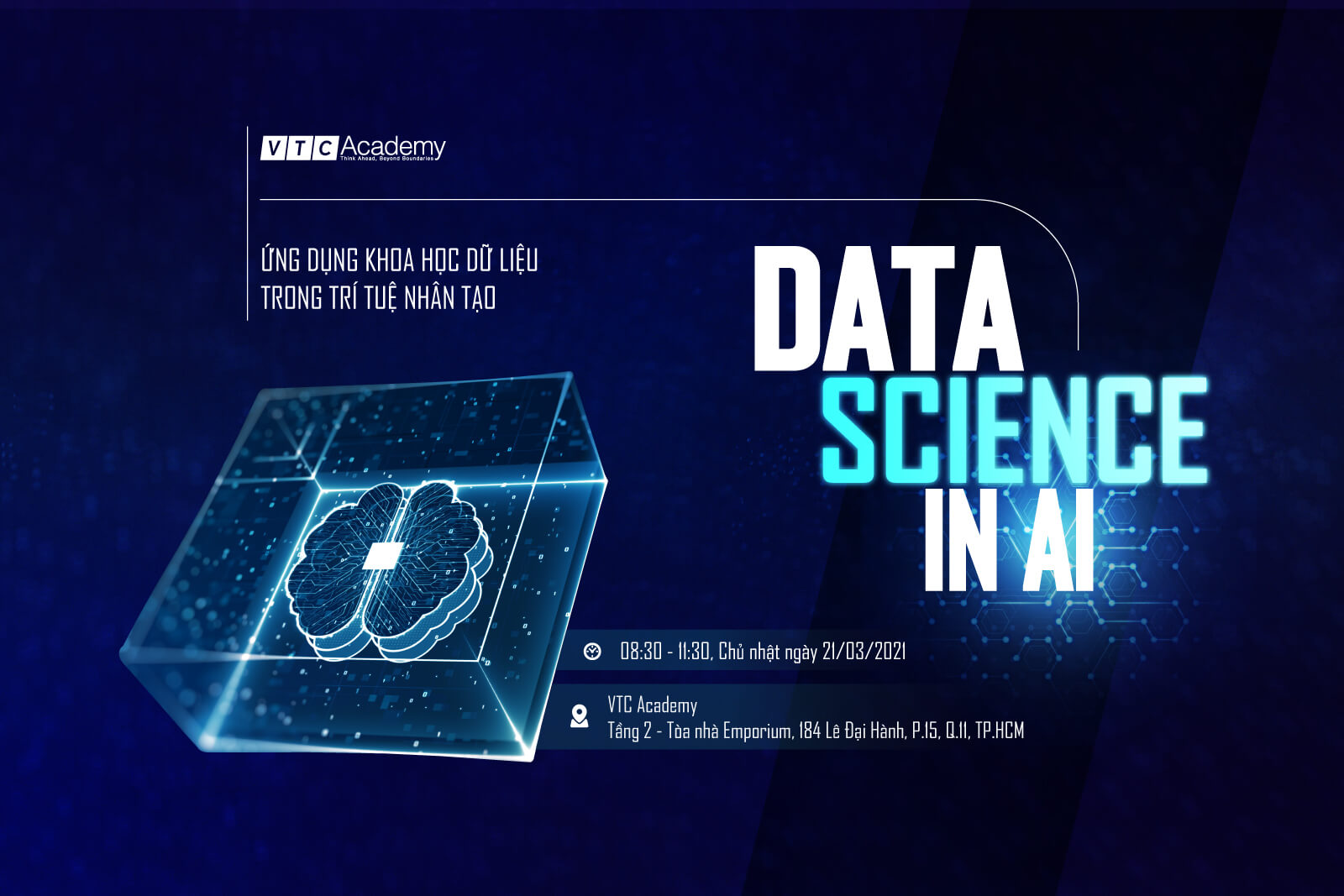 The topic "Application of Data Science in Artificial Intelligence to help solve real business problems" in this event brought the attendees useful knowledge about Data Science in Artificial Intelligence. At the event, the participants had the opportunity to approach the supervised and unsupervised data clustering method and practical solutions about the application of Data Science to optimize business efficiency. Besides, you also understand the practical application of Data Science in Artificial Intelligence in businesses to use the most reasonable amount of huge customer data.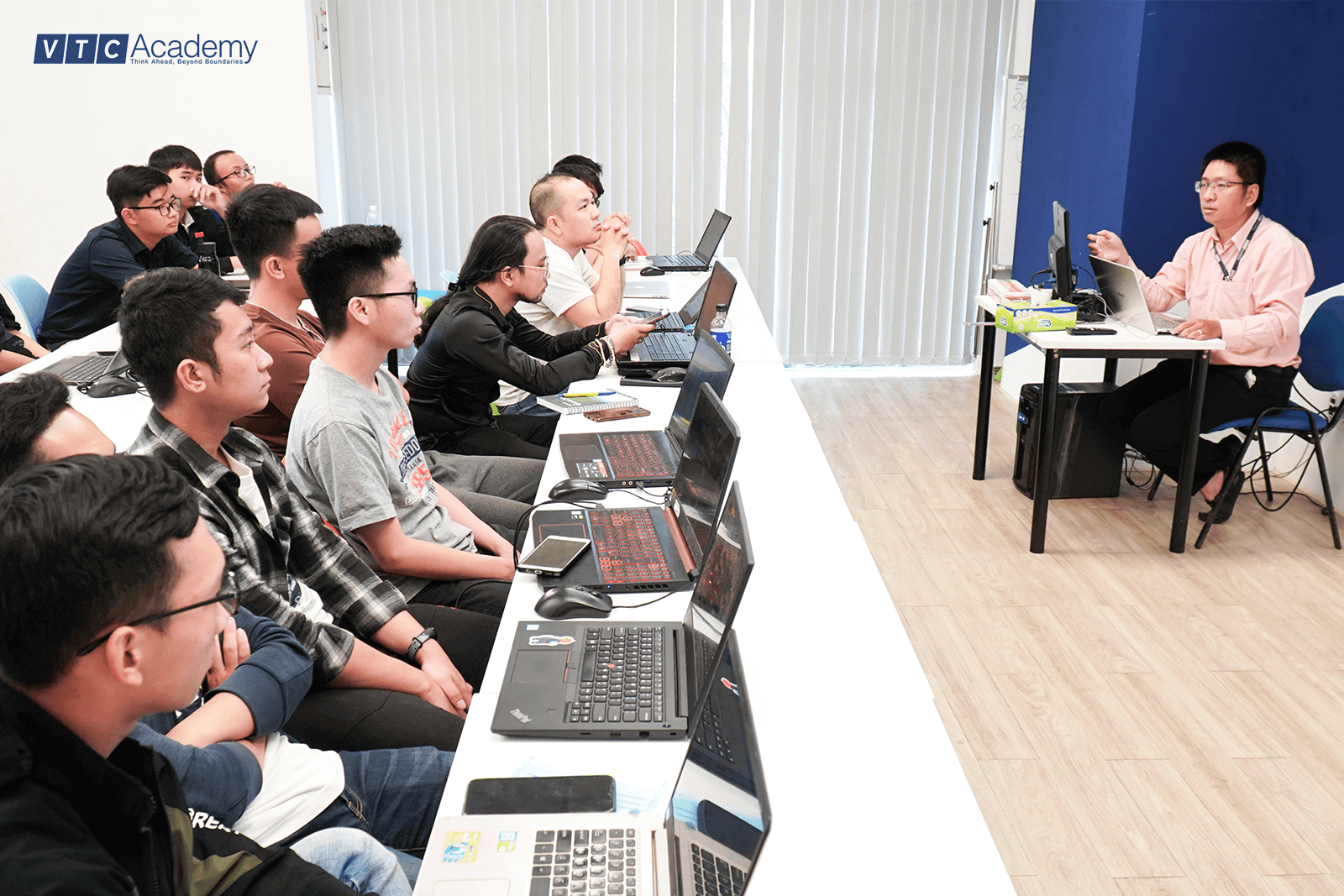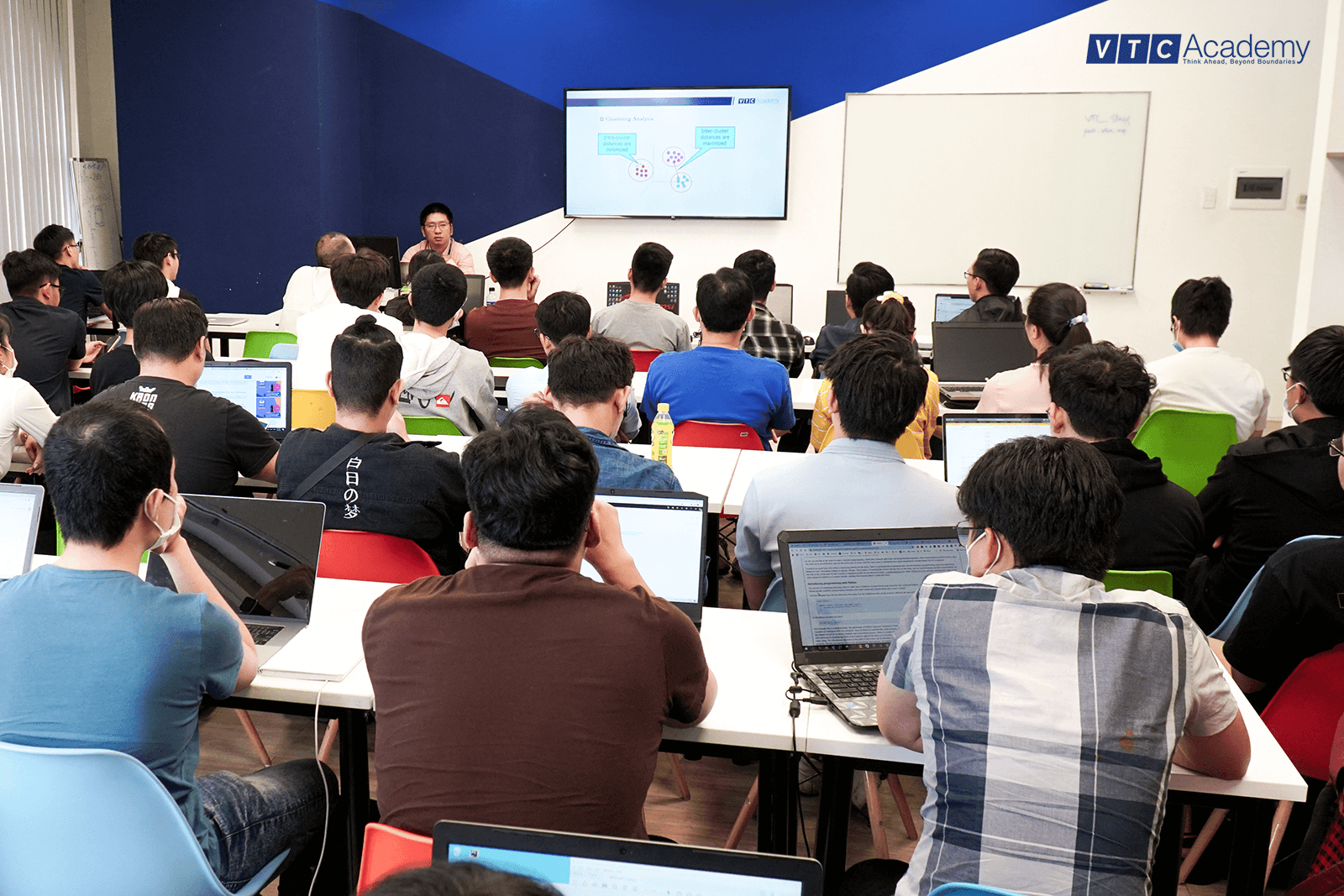 Next, on March 31, 2021, VTC Academy Ho Chi Minh City organized an "AI & Data Analysis" event in the form of online learning via Zoom with the teaching involvement of Dr.Tran Anh Tuan – Head of the Department of Knowledge Technology at VTC Academy. This is an opportunity for everyone to the strength of AI technology, the importance and needs of applying AI in all fields and industries. Since, they know the essential technology knowledge that needs to be equipped to integrate with the world.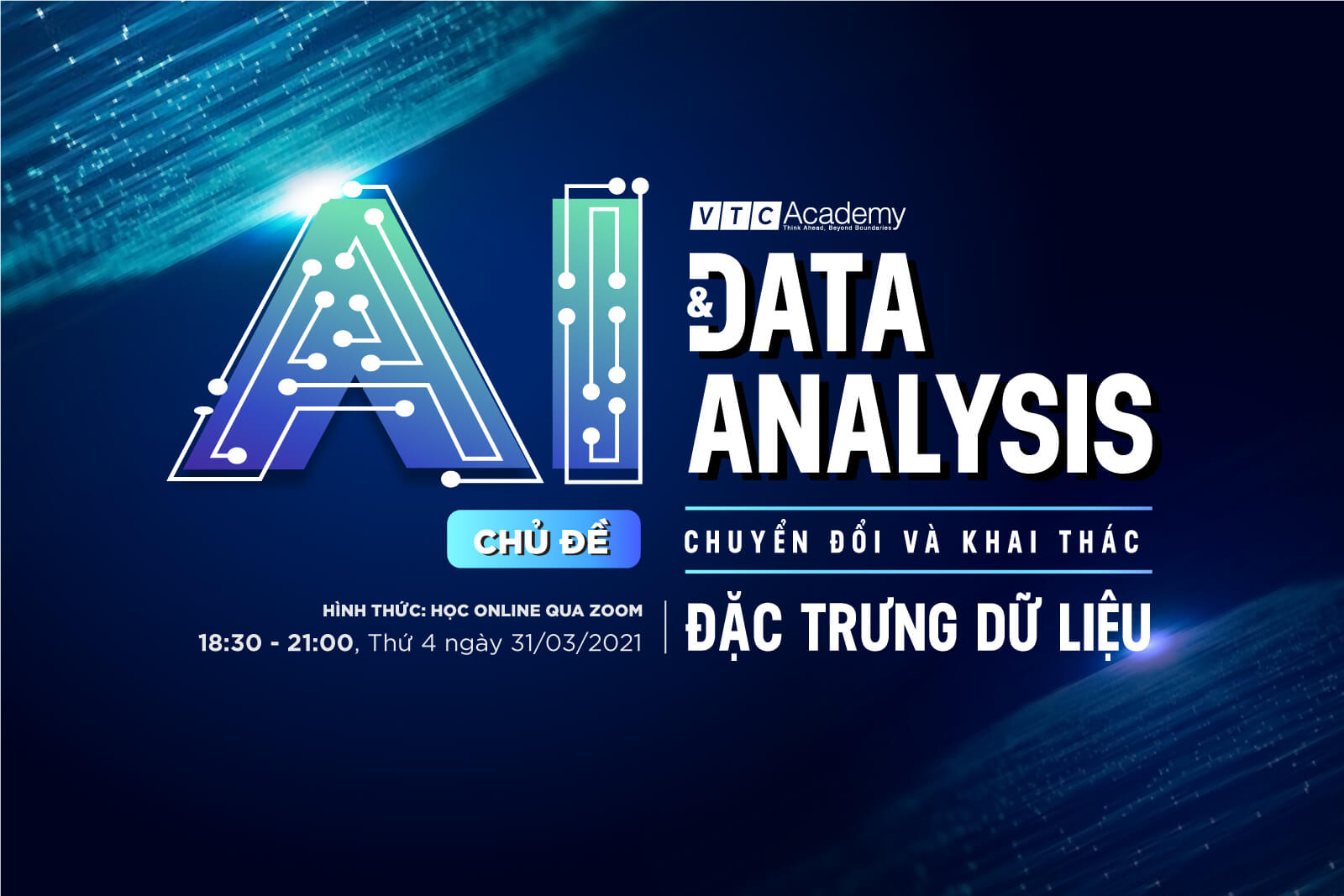 With the topic "Transforming and Exploiting data features" participants were given a detailed understanding of Feature Engineering algorithms in AI. In addition, they also had the opportunity to test the role of Feature Engineering – the process of converting from raw data into attribute sets facilitating solving the problem more easily, making it compatible with specific prediction patterns as well as improve the accuracy for a real analytical problem. Through the event, participants will gain a better understanding of how to optimize the exploitation of useful values from data by AI technology.
As a pioneer Academy in AI training in Vietnam. In the future, VTC Academy will continue to organize many similar activities to provide more valuable knowledge about AI to the technology community in Vietnam.