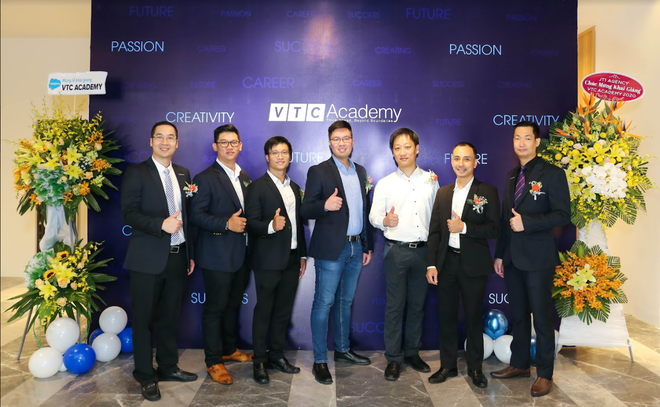 Businesses step up to establish "new normal" with 5K solution
Posted on 31/12/2021
(According to CafeF) With difficulties caused by the impact of the Covid-19 pandemic and continuous isolations, many businesses are forced to strengthen the establishment of a safe "green zone" to survive and develop even when the epidemic returns.
Last September, the media campaign "5K Enterprises – Strongly overcome the pandemic" created a wave in the community when it brought stories from businesses that have adapted well and operated stably during a prolonged pandemic. The stories told in the campaign come from all fields and regions of the country, but in general, are associated with the 5K message for businesses: No distance – No interruption – No loss of efficiency – No waste – No oblivion.
The first K in the 5K message is "No distance". This is a group of solutions that businesses take during the social distancing period to shorten the distance between departments and members of the company. Accordingly, Mr. Le Minh Duc – Deputy General Director of Saigon Driving School said: "From the very first days when Ho Chi Minh City implemented Directive 16, the company allowed employees to work from home and manage time attendance management via GPS". Meanwhile, a representative of VTC Academy shared: "Meetings and reports are 100% online. In particular, employees update important documents and work items on the 1Office system."
"No interruption" is a solution to help ensure that all business processes run smoothly, even during social distancing and in a normal state. According to the practical experience of implementing at Sakuko Vietnam, the representative of this enterprise shared: "For the planning and tracking of projects that need to be implemented, Sakuko has used digital technology to manage the process from the leadership level down to each department, from department head to employee level". Another No – interrupted solution that has also been successfully applied by many businesses is to deploy electronic signatures right in the process, such as at 1Office or at HPT Global Joint Stock Company, etc.
In peacetime, it is increased efficiency then in "wartime" there is "No loss of efficiency", that is, work productivity must be measured in terms of both quantity and quality. As at Legal House Law Firm, every process becomes more professional when implementing digital solutions: "With the application of 1Office software, the management has more clearly assigned tasks to employees and each person in charge must always have to Ensure results within the planned time. Thanks to that, the productivity of Legal House staff has increased by 50% in the past time." Meanwhile, a representative from AhaMove shared: "AhaMove implements policies to control employee performance based on tasks. Each individual department does its own thing, has KPIs for monthly review."
"No-waste" policies not only help ensure a "lifeline" for businesses during the epidemic but also create a solid foundation for after-epidemic development. KTG Electric Joint Stock Company said: "The company tries to minimize the costs in storing records by digitizing on technology, storing online on software so that when searching, it is easy to look up". Not only optimizing operating costs, Sieu Viet Solution Joint Stock Company shares its experience of taking advantage of the translation time to optimize communication and marketing costs. It is thanks to the use of communication and marketing campaigns that operate at a cheaper cost than usual, that the company's revenue is well guaranteed, even though it operates in the center of the epidemic.
Finally, "No oblivion" in the 5K message means making sure that the business does not miss anyone, including employees and customers. Accordingly, HTC Saigon focuses on organizing internal activities such as giving gift certificates to employees, celebrating monthly birthdays, sharing necessary skills during the epidemic season, etc. communication on the company's internal network and is completely confidential. Meanwhile, TKA Trading Co., Ltd focuses on external relations when implementing a gratitude program to customers who have trusted and used TKA's products.
Through the epidemic, businesses have suffered a lot of heavy losses. But also in those dark days, the inspirational stories from the campaign "5K Enterprises – Strongly overcome the pandemic" are the bright spots, helping us to believe more in a strong recovery in the future.
Rất tiếc vì trải nghiệm không tốt của bạn về bài viết này!
Bạn có thể cho chúng tôi biết bạn chưa hài lòng vì điều gì không?