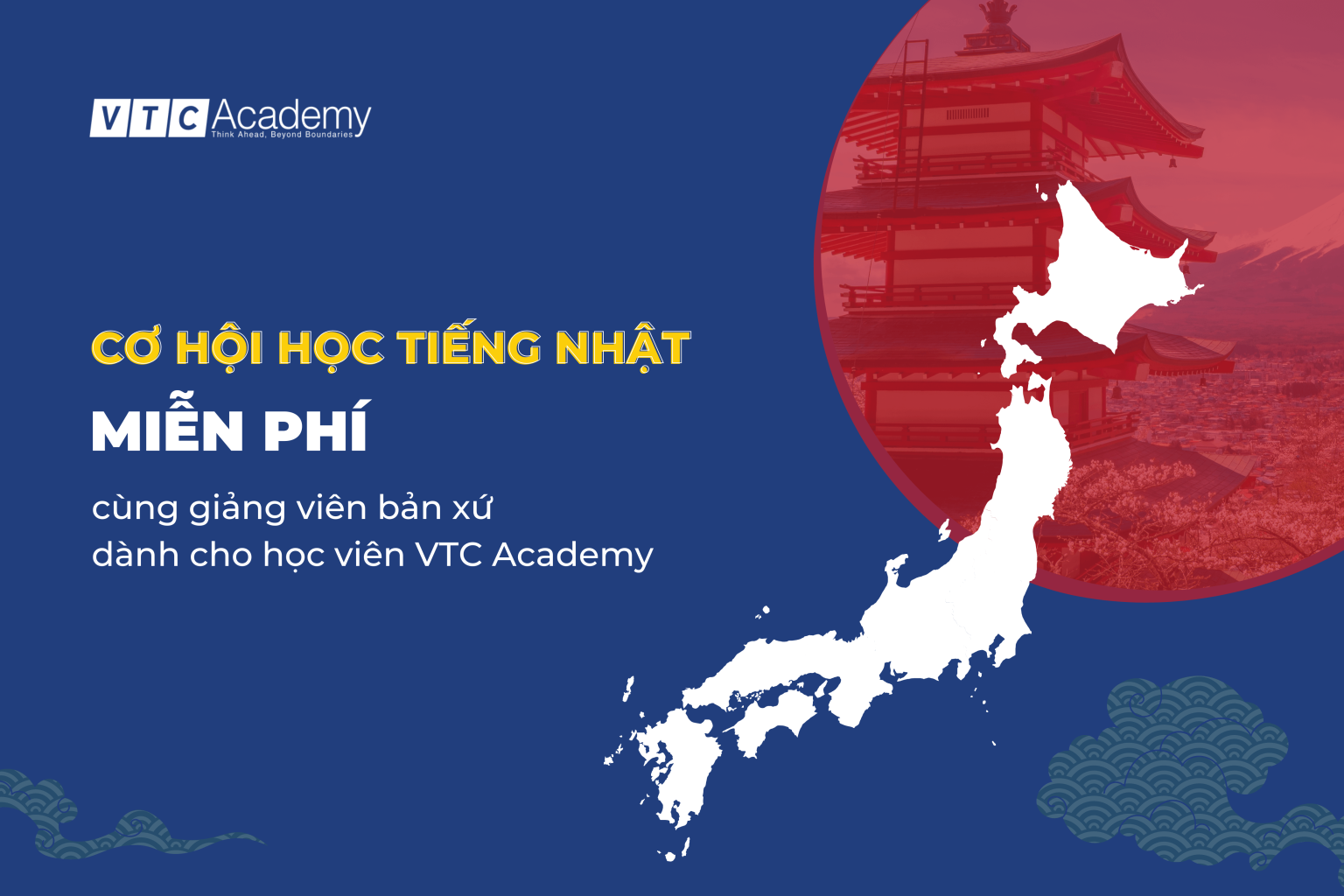 Free Japanese language course exclusive for VTC Academy students: Exciting and interactive classes with Japanese lecturers.
Posted on 01/03/2023
With an immigration-friendly policy and a dynamic economy that provides ample opportunities for foreign workers, Japan is a promising destination for young people, especially those in the fields of Information Technology, Electronics Engineering, Healthcare, etc. Therefore, to assist students in obtaining opportunities to study and work in Japan, as well as confidently search for high-paying and stable job opportunities after graduation, VTC Academy is offering online Japanese language courses with instructors from SAMU Language Academy, specializing in teaching international students, particularly those from Asia.
Established in 1986 with the aim of teaching Japanese to foreign students, SAMU Language Academy is an institute where students can learn both the Japanese language and their culture. The curriculum is developed by considering the diverse learning needs of foreign students over many years. Many students from various countries in Asia and Europe come to study at SAMU Language Academy to learn Japanese and pursue their dreams.In 2012, Samu Language Academy relocated to a new campus with the aim of providing a suitable learning environment in this constantly evolving era.
In particular, the free Japanese language class taught by Japanese instructors is exclusively reserved for VTC Academy students. For those who aspire to learn a new language besides English, Japanese would be one of the optimal choice. This fully free class is taught by Japanese instructors, allowing students to access the best source of knowledge and enhance their communication skills with native speakers. Additionally, students will also have the opportunity to explore various aspects of Japanese culture such as customs, traditions, cuisine, and entertainment.
Expected start date: March 07, 2023 – May 31, 2023
Duration: 2 hours per session, 1-2 sessions per week*
Schedule: 15 sessions, each session last from 2-3 hours
(*The specific schedule may be subject to change according to the arrangement of the Academic Department)
Target audience:
Students currently studying at VTC Academy.
Students planning to study abroad in Japan or wishing to work at Japanese companies.
Students who love the Japanese language or want to exchange with Japanese people.
Method of study: Online via Zoom
For more information and registration information for the course, please contact the Academic Department for clarification and further guidance.
Let's join and start a wonderful journey to explore the beauty of the Japanese language and culture!
Rất tiếc vì trải nghiệm không tốt của bạn về bài viết này!
Bạn có thể cho chúng tôi biết bạn chưa hài lòng vì điều gì không?