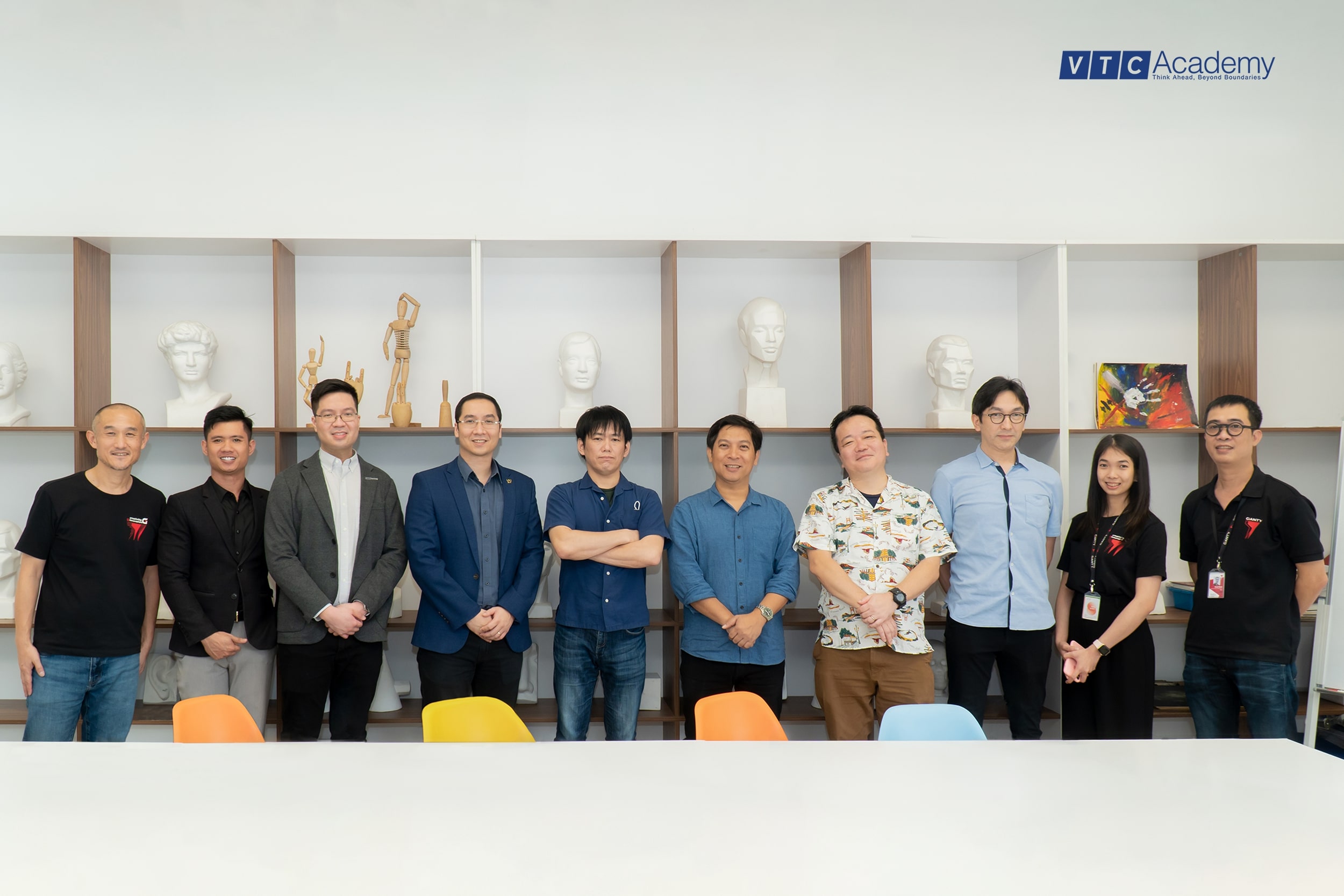 Review VTC Academy: VTC Academy was honoured to welcome the delegation of GIANTY Vietnam for an exchange visit.
Posted on 30/12/2022
Recently, the delegation of GIANTY Vietnam had an exchange visit with the host of VTC Academy in Ho Chi Minh city.
In this trip, VTC Academy sincerely welcomed Mr. Shingo Honda – COO GIANTY Japan, Mr. Bang Nguyen – CEO GIANTY Vietnam, Mr. Nam Tran – Designer Manager of GIANTY Vietnam and other senior managers from the top-class Japan Animation companies: KAKOKAWA, ENGI and Sabohani. From the side of VTC Academy, Executive board: Mr. Hoang Viet Tung, Chairman of BOD and Mr. Hoang Viet Tan – Director of VTC Academy and other managers, lecturers,… had attended and engaged in the tour.
GIANTY is an enterprise established in 2000 with more than 22 years of development in multiple fields. Their specialisations are game design, high-end technology solutions, and high-customer value offshore service provisions. Currently, they are having 3 main branches in Japan, Vietnam, USA and various other places. With more than 300 staff worldwide, GIANTY is proud to be the gathering place of well-qualified talents, providing valuable products and services to both domestic and international markets.
VTC Academy provided information about the school's existing operations and future plans during the meeting. In addition, the Visitors had the chance to see cutting-edge, international-standard facilities that improve the VTCA students' learning environment quality.
This visitation session was expected to set the tone for potential future cooperation between VTC Academy and GIANTY Vietnam, particularly in game design to supply a skilled labour force.
Every year, GIANTY Vietnam has a high demand for various candidates for positions in operation, engineering, and design, with a particular emphasis on the younger generation who want to work in a fast-paced technology environment. This criterion is suitable for VTC Academy, an educational unit that has been developing talented students for more than 12 years.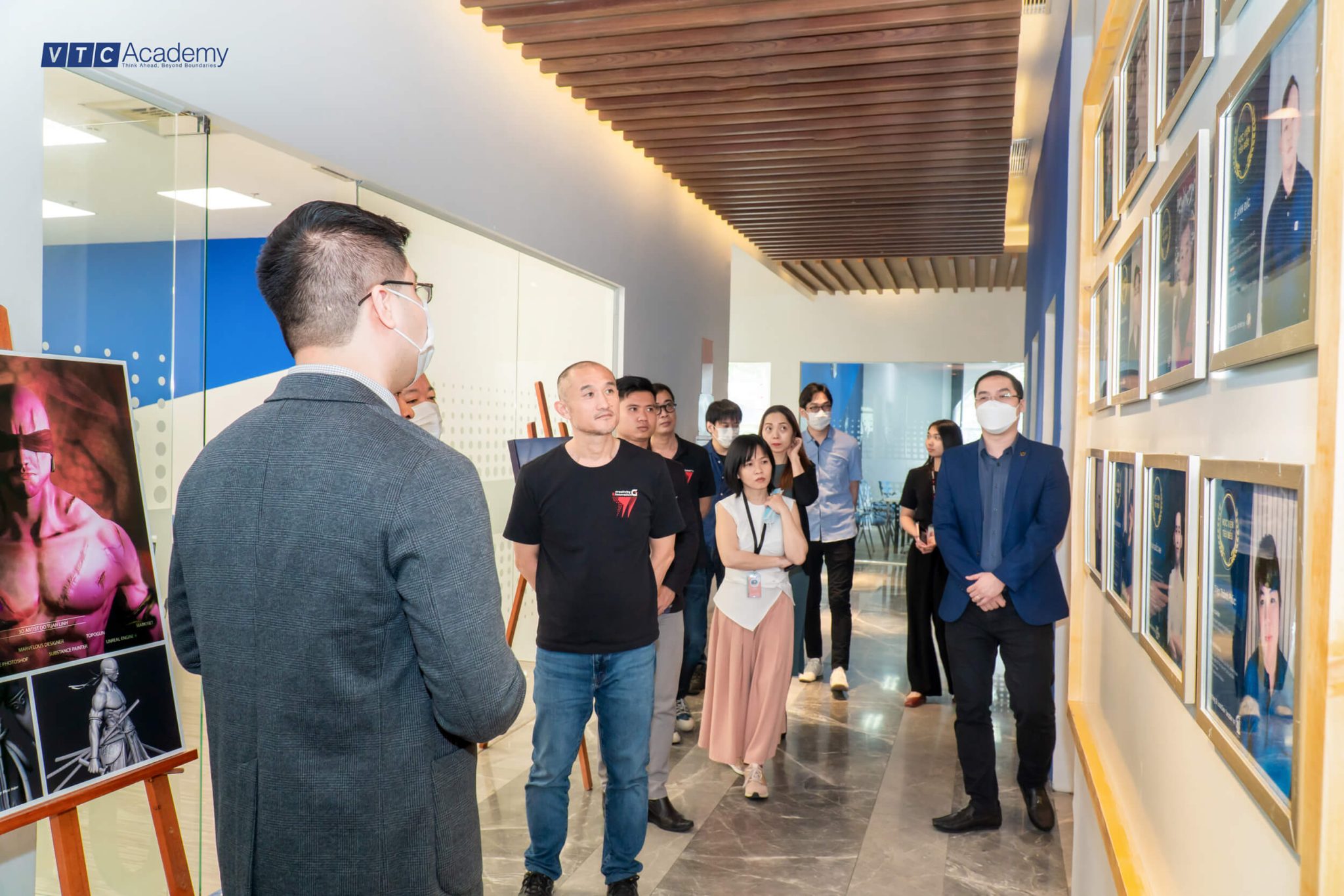 Since the VTC Academy prioritized the entry standards of the employers when establishing the graduated criteria, there are no competency restrictions on the students' ability to get employment right away after graduation
Rất tiếc vì trải nghiệm không tốt của bạn về bài viết này!
Bạn có thể cho chúng tôi biết bạn chưa hài lòng vì điều gì không?