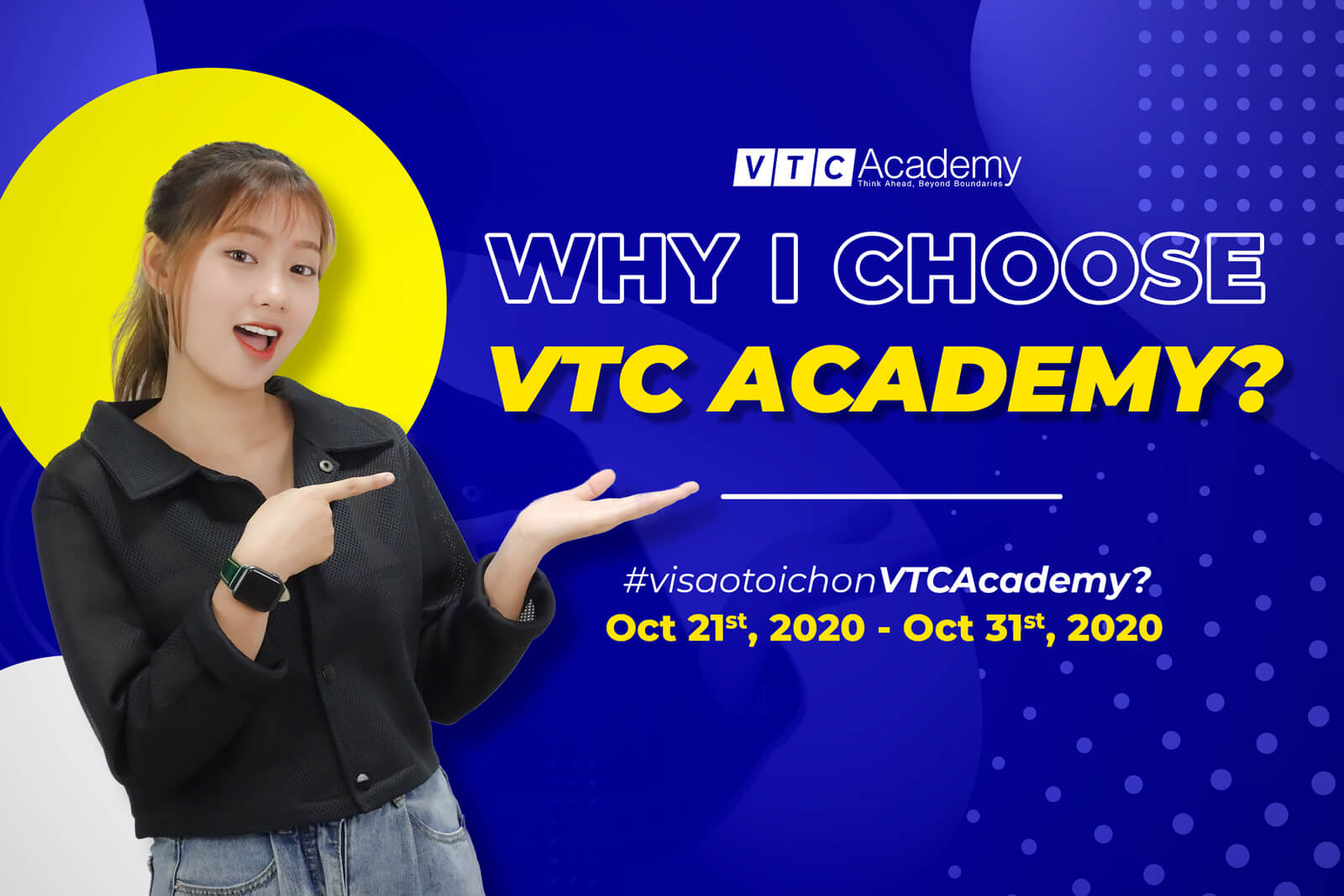 Have you ever wondered "Why do I choose VTC Academy?"
Posted on 21/10/2020
A new school year has begun, VTC Academy's "big family" is again welcoming new faces full of passion and enthusiasm students who are starting their journey of conquering their passion for Programming & Design. With the desire to help students strengthen their connection and at the same time have the opportunity to express their innermost feelings and motions with VTC Academy, the Academy organized the program "Why do I choose VTC Academy?" with the following ways of participation:
Step 1: Post 01 photo or video with a picture of you/a group of friends in any context at VTC Academy on your personal facebook in public mode and tag 3 friends
Step 2: Write 200-300 words about the reason you decided to study at VTC Academy
Step 3: Attach the hashtag:
#visaotoichonvtcacademy #vtcacademy
#vtcacademyhanoi (If you are studying at VTC Academy Hanoi)
#vtcacademyhcmc (If you are studying at VTC Academy HCMC)
DETAILED INFORMATION ABOUT THE PROGRAM:
Time: October 21st, 2020 – October 31st, 2020
Participants: All students are studying at VTC Academy
Result announcement & awarding time: November 7th, 2020
Prize structure: The prize is awarded based on the number of reactions from high to low and following the correct rules. In case there is an equation, the organization board will conduct an interview to select the award recipient.
01 first prize: 1,000,000 VND
01 second prize: 700,000 VND
01 third prize: 300,000 VND
Once again, thank you for choosing VTC Academy to begin the two-year journey of conquering passion, with VTC Academy "turning passion into career". Wish you all the best prizes for this program!