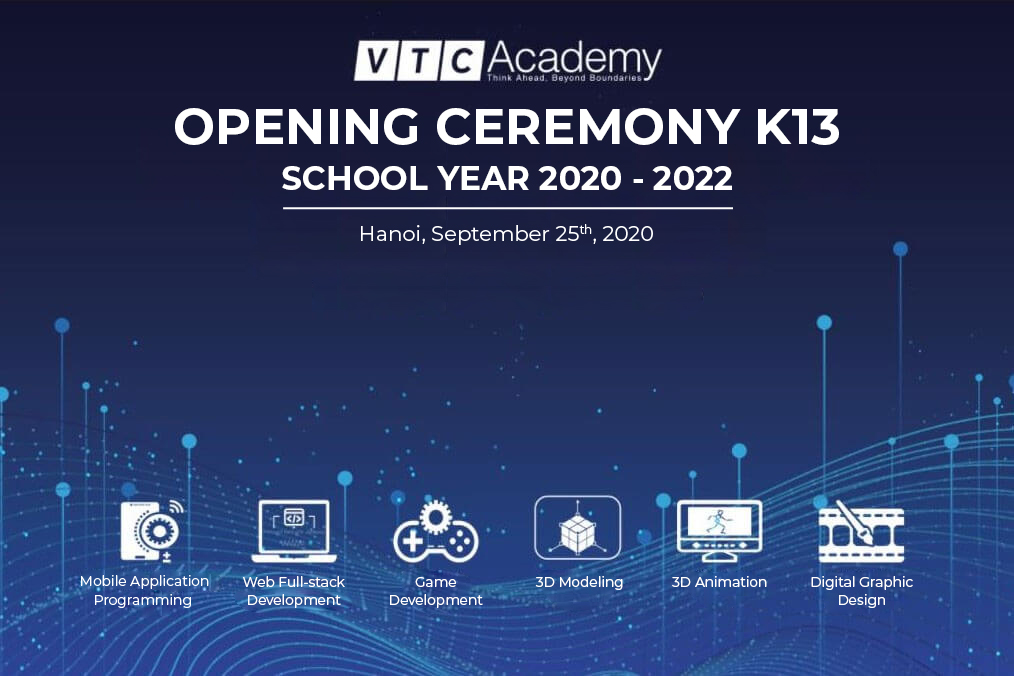 VIEW ALL EVENTS
Opening Ceremony K13 | The 2020 – 2022 school year in Hanoi
Time: 08:30 - 11:30 Friday, Sep 25th, 2020
About
"Opening Ceremony K13 | The 2020 – 2022 school year" was held by VTC Academy in Hanoi on September 25th, 2020 with the aim of welcoming new students of the 13rd Course and marking an important milestone of VTC Academy to start a new school year with great success..
Attendees
All new students of VTC Academy Hanoi for the 2020 – 2022 school year and students are studying at VTC Academy Hanoi.
Agenda
08:30 – 09:30: Opening Ceremony & Opening announcement
09:30 – 10:00: Admire and Experience the products of Programming & Design by VTC Academy students
10:00 – 11:00: Signing ceremony of the cooperation agreement on recruiting students between VTC Academy and representatives of large enterprises
11:00 – 11:30: Music performances
Speakers & Guests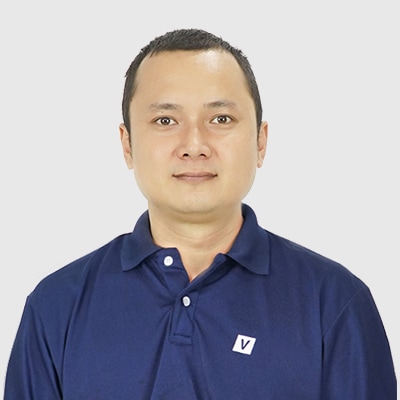 Mr. Vu Tran Lam
Branch Director - VTC Academy Hanoi
On the morning of September 25th, 2020, VTC Academy Hanoi held the opening ceremony to welcome new students of 13rd Course with the participation of the Academy's Board of Directors, lecturers, partner enterprises and especially all the new students, the students studying at the school with their parents.
On behalf of the Board of Directors of the Academy, Mr. Vu Tran Lam – Director of VTC Academy Hanoi – gave an official speech welcoming new students to the VTC Academy "big family", in which affirmed that there are more students choosing VTC as the place to ensure their future. This is the clearest evidence for the Academy's solid development.
Also within the framework of the opening ceremony, representatives of the Academy's Board of Directors and partner enterprises signed the "Co-operation Agreement on Student Recruitment", contributing to affirm the sustainability of the commitment to ensuring employment after graduation with 100% students of VTC Academy.
Besides, contributing to the exciting atmosphere for the opening ceremony was the exciting and interesting performance of the students and groups of young artists.
Now, let us look back at the wonderful moments of the opening ceremony before we start studying hard for a new school year full of great success!