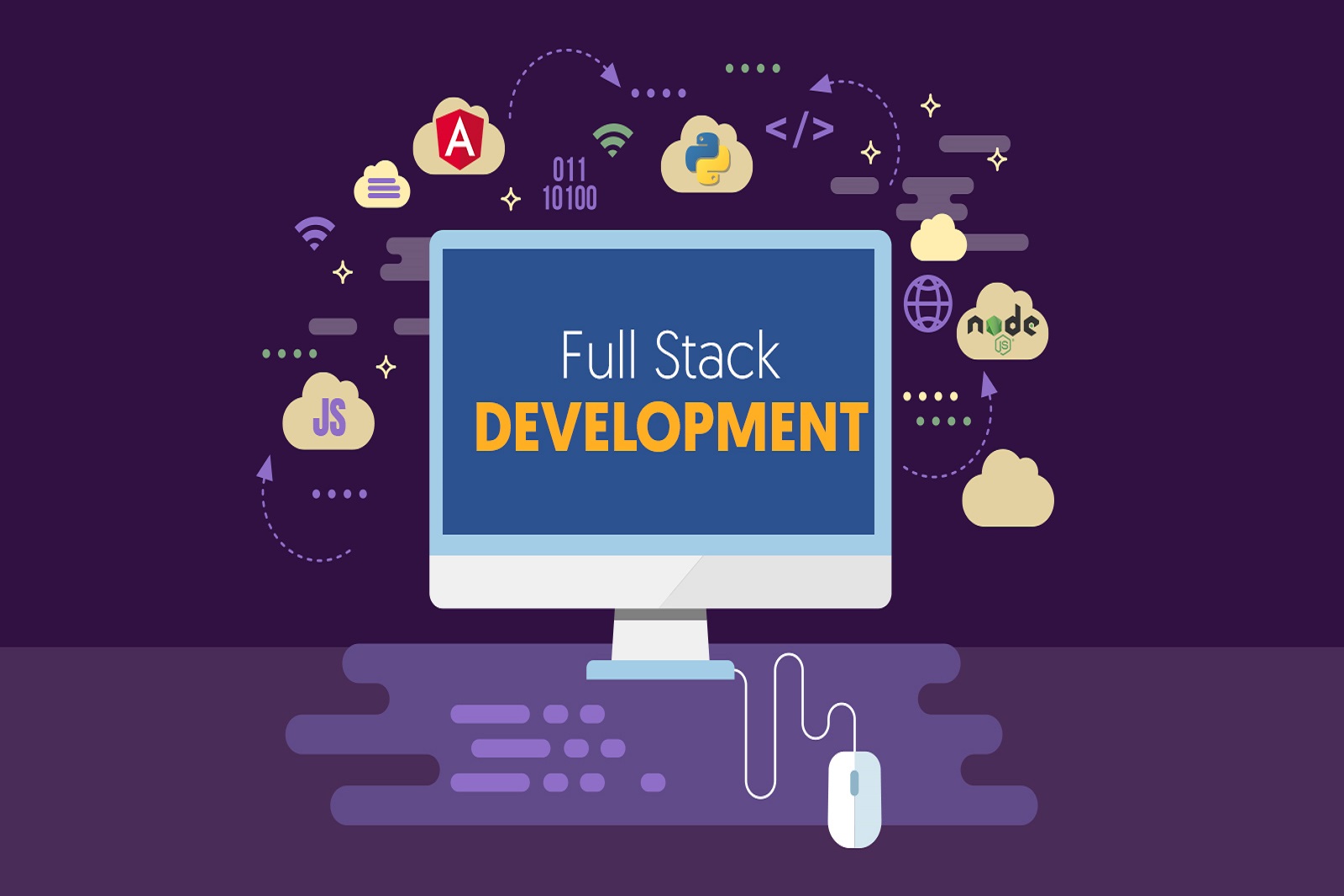 Full-stack developer, do they really exist?
Posted on 29/11/2018
In this article, we will learn about full stack web programmers. Who are they? How do they work? What is their value? Let's find out!
Who are they?
Most developers spend the majority of their careers professionalizing themselves in a certain area. As for the full stack developer, they do everything, so are they geniuses? Or are they really talented people?
Full stack developer, do they really exist?
Yes, they exist. However, it is very difficult to really appreciate a developer who has all the capabilities to become a full stack developer, and you have to be very careful with that. Becoming a good full stack developer is not only familiar with many things, it is a combination of knowledge, deep understanding of both front-end and back-end, as well as mastering the best practices and concepts.
Of course, the full stack developers are capable of coding all components of the system, and if they are talented, they will do everything in the best way. This requires a large amount of skills as well as experience.
However, a full stack developer working with the front-end will as professional as a front-end expert, which is similar to other components. A full stack developer might be an expert in some component, but to be an expert in all, it must be a genius. Well, they exist but they may not be the ones some employers are looking for.
Full stack developer is not alone on the team!
A full stack developer will have a broad understanding of many different components, and how to interact between them in the development process, and combine them into a complete product.
Everything have also benefits and limitations. For systems that are more and more complex, the full stack developers will reveal weaknesses, they can hardly control the entire stack anymore. Now we will need experts for each component. There are a lot of common mistakes when you think that if you hire a full stack developer you won't need to hire another team.
This is not completely wrong, but it can only be applied to young startups with limited budgets and just want to build a minimum viable product (MVP). In that case, a full stack developer is a great option. But once the product grows and gets complicated, you will need support from a team of developers who are highly specialized in different components.
To be fair, having a person who has a comprehensive understanding of the components, connecting them together, then working with each expert in each section to be able to deliver the perfect product is extremely important work. And that's where the full stack developer role is most clearly expressed.
Skills of a full stack developer
Each developer has good skills in one or two areas, then their knowledge is broadened to understand the different areas in the software development process. And this broad understanding makes the full stack developer role become important in the team.
Solve difficulties in communication
Most projects fail because of communication weaknesses, although there are still many other issues such as late appointments or poor quality products.
Normally, weak communication is the cause of many misunderstandings among different teams. Suppose, back-end developers want to build an ideal framework with a database, but this creates difficult things for front-end developers to build a good interface.
These problems arise when experts in each component do not understand what the rest of the components need to succeed.
Become a key player in the team
A full stack developer can be a key player in the team. They understand all the processes in the system as well as understand the business and users that the product aims to. They can become great team members like I said.
Full stack developers work better on the team because they know what tools other team members are working on, and what they need to do. This capability allows them to adapt well to teams using agile in the development process
Another benefit of having a full stack of developers in a team is that they easily fit into project management positions. They are knowledgeable about many components, so they easily ensure that all components grow at a reasonable level and function well in the overall context of the project.
Summary
So, for employers, should you hire a full stack developer? If you are a young startup and need to build MVP or a big project that needs connection and a communication channel between their teams about their code base, the answer is definitely yes.
As for developers, should you become a full stack developer? My answer is, depending on the passion or goal you pursue. The answer will be for you, or if you're still confused, VTC Academy has some very good.
Start your career by taking the basic and advanced Full-Stack Web Development course at VTC Academy, where all your dreams will be quickly implemented.
Rất tiếc vì trải nghiệm không tốt của bạn về bài viết này!
Bạn có thể cho chúng tôi biết bạn chưa hài lòng vì điều gì không?