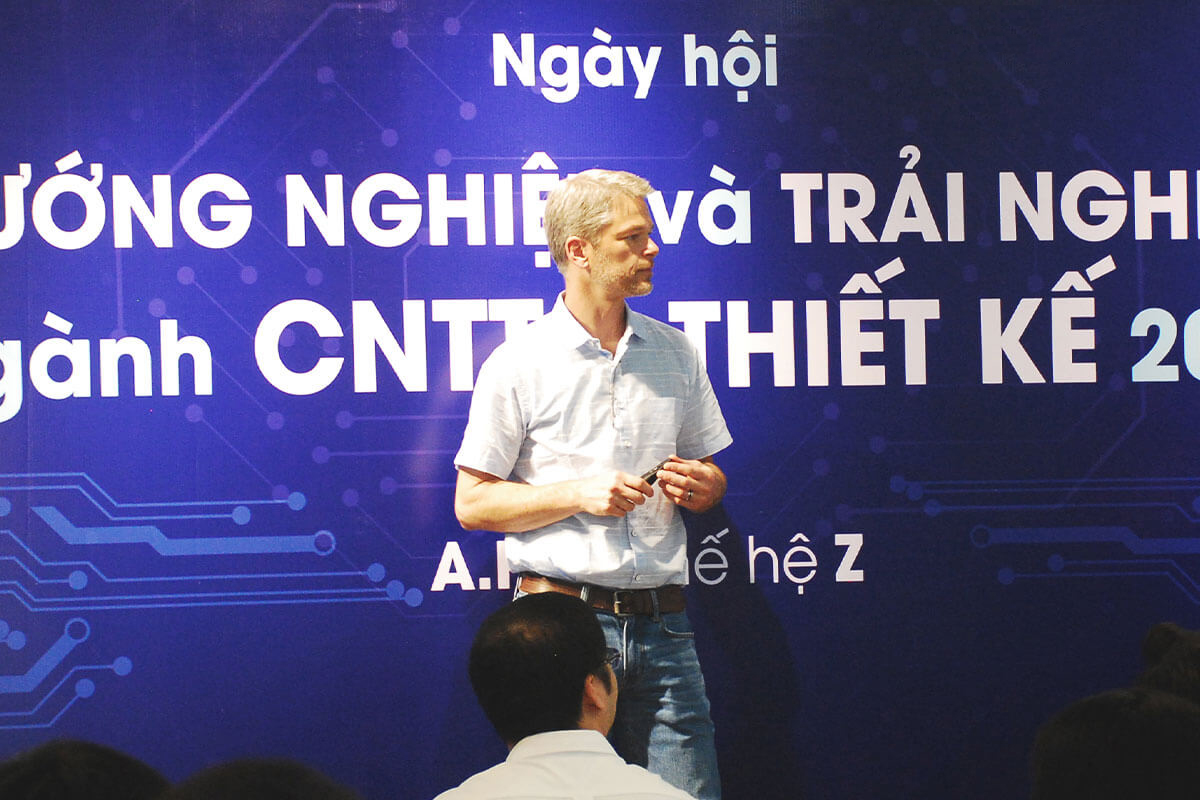 VTC Academy brings knowledge about A.I. and Software Engineering to young people
Posted on 07/08/2019
On July 27th, the next event in the series "Career and Experience in Information Technology (IT) and Design industry 2019" by VTC Academy HCM with the theme "A.I. and the Z generation" took place at BKHCM-Up Co-working Space, 268 Ly Thuong Kiet, District 10, Ho Chi Minh City with the participation of nearly 100 young people living in Ho Chi Minh City and neighboring provinces.
Many interesting topics about IT
The main topic is interesting and useful knowledge about Artificial Intelligence (AI) as well as its role in human life – especially young people of "Z generation" – as well as the future of humanity, the young people who attended the event had the opportunity to listen to the enthusiastic sharing of Mr. To Dinh Hieu – Academic Manager of VTC Academy – about practical applications of AI.
Another special highlight at the event was the appearance of Associate Professor Matthew Bass from Carnegie Mellon University (USA) – "the cradle" of many great technological innovations, typically is Wireless Fidelity (wifi). Associate Professor Bass spent time sharing about Software Engineering – the most valuable career in the US and is becoming an important part in the development of the IT industry.
In addition, the Associate Professor also suggests ways for VTC Academy students to continue their higher studies at Carnegie Mellon University – the #1 University of America for Computer Science and A.I., therefore students studying at VTC Academy now have more choices about the way to pursue their passion for study after graduating from the Academy.
To continue studying at these prestigious schools, VTC Academy's students just need to contact the Academy's Training Department directly to receive necessary information.
Special attraction from VTC Academy
Also in the event, the young participants also had the opportunity to listen to the extremely passionate and precious sharing of Mr. Hoang Viet Tung, Chairman of VTC Academy about the heat of the current IT and digital content industry, as well as the meaning of continually updating the program according to the actual development of the market and the key criteria "learning in hand with practice" that VTC Academy is applying.
From what Mr. Hoang Viet Tung shared, it can be seen that VTC Academy is a very suitable environment for dynamic young people who are passionate about programming – design and willing to pursue their passion.
Let's see some pictures at the event: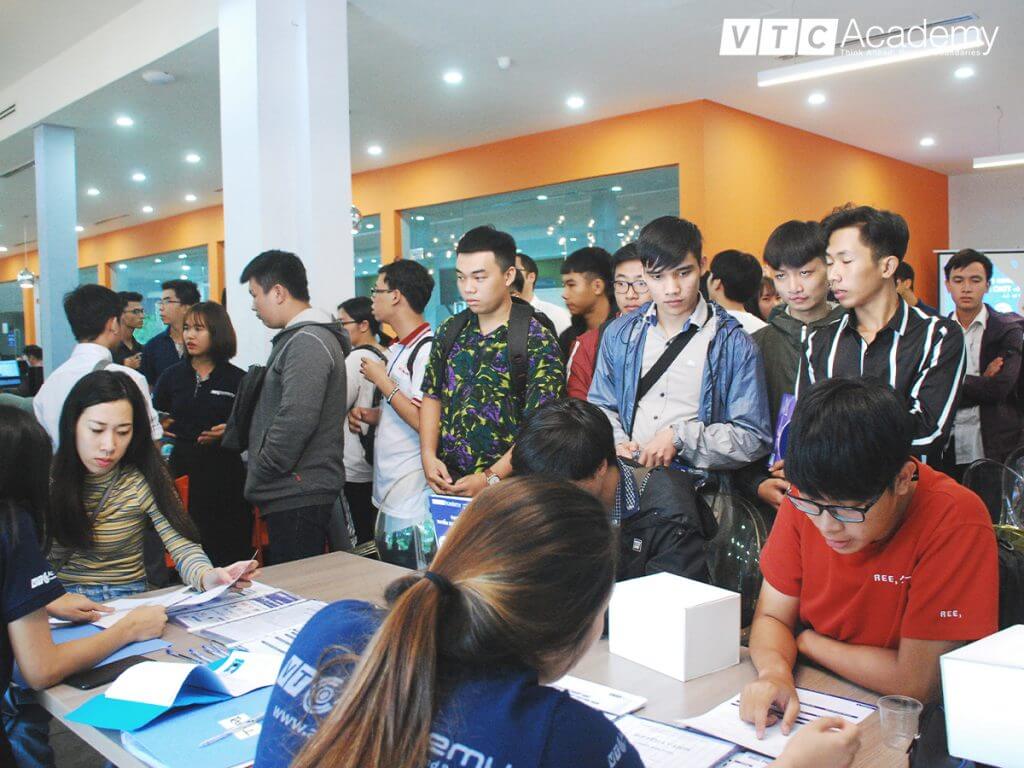 The "Career and Experience in Information Technology (IT) and Design industry 2019" will continue to be organized by VTC Academy HCM during the summer of 2019 with the desire to contribute to career orientation and bring more knowledge about he IT and Digital Content industry for students.
Rất tiếc vì trải nghiệm không tốt của bạn về bài viết này!
Bạn có thể cho chúng tôi biết bạn chưa hài lòng vì điều gì không?