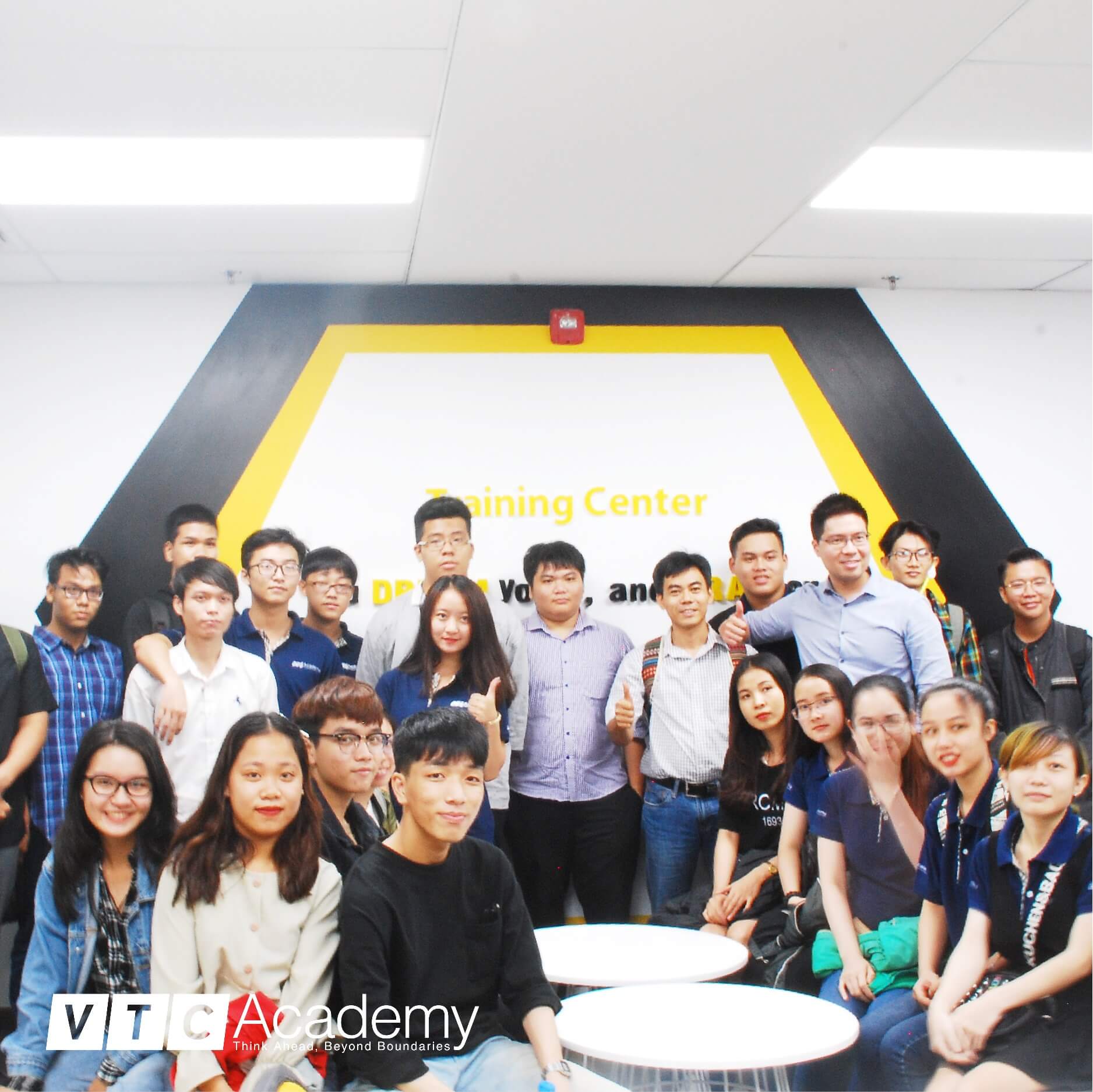 VTC Academy HCMC students experience the working environment at Bombus
Posted on 24/05/2019
On May 24th, 2019, VTC Academy students in Ho Chi Minh City had a visit to Bombus – one of the leading companies in game design in Vietnam – and experienced the practical working environment of the company. Bombus experts have shared with students a lot of interesting and useful information about the game design industry – the current top attractive discipline not only in Vietnam but also in the world.
VTC Academy's students also visit the signature Bombus areas such as the Training Center and Relax Room, and experience the exciting, enthusiastic and creative working atmosphere of the professional game.
In particular, you also have the opportunity to "reunite" with the former students of VTC Academy who are currently working at Bombus in many different roles around the main job of designing attractive games for the world.
As one of the students participating in the Bombus experience journey on May 24th, 2019, Bao Ngoc, a student of Graphic Design class K17 shared: "The recent business tour was very helpful, especially for new students like me. The academy gave us the opportunity to have a deeper understanding of the game design profession and to gain a clearer view of the 3D game market in Vietnam today. I hope to continue to attend similar experience sessions in other businesses to expand my understanding and gather more practical knowledge about the work that I can undertake after graduation".