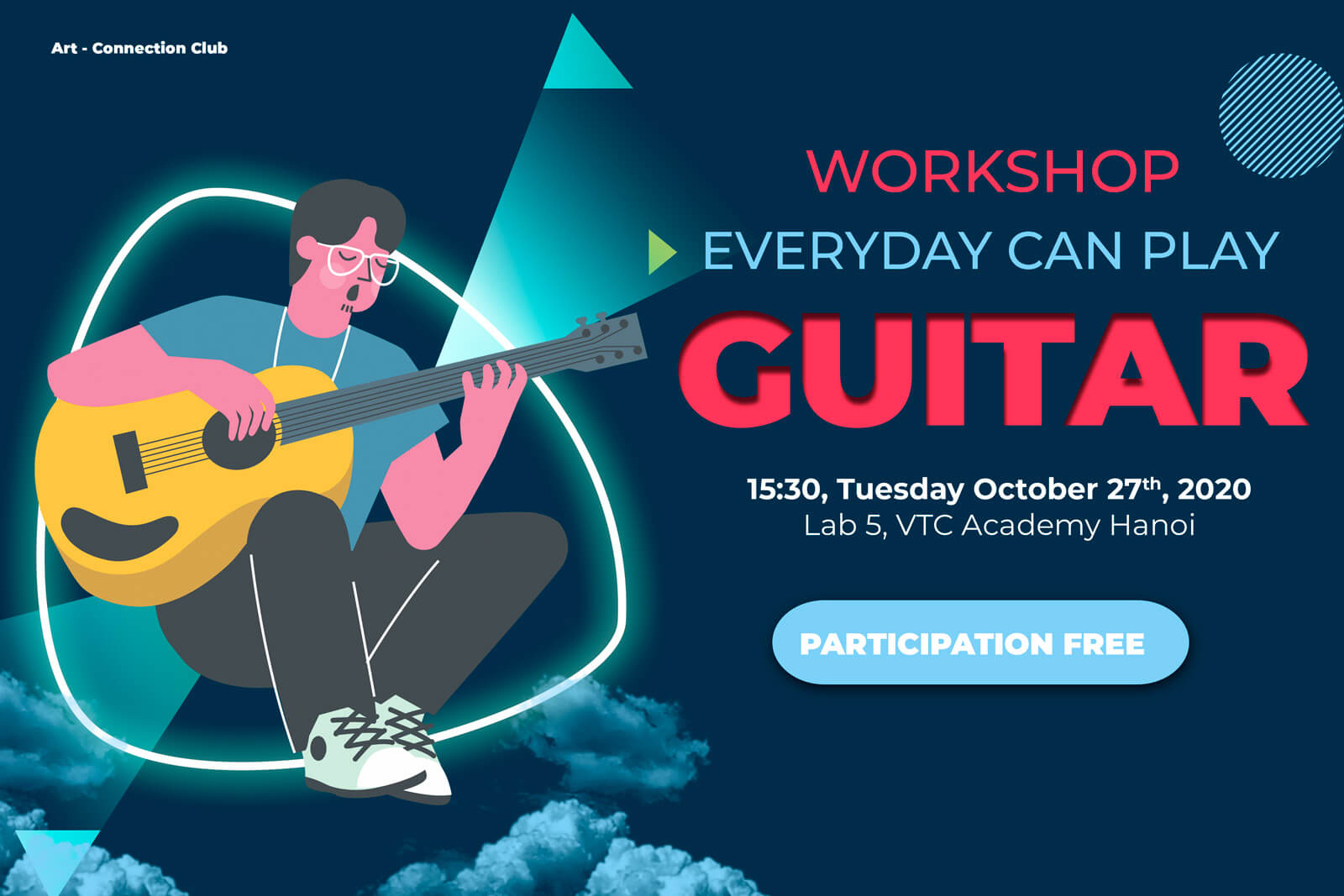 Workshop "Everyone can play guitar" at VTC Academy Hanoi
Posted on 24/10/2020
"Student life has a guitar, we can sing together…", it is no coincidence that the familiar lyrics in the song "Student's guitar" are close and associated with many generations of students. Simply because the guitar is often considered a "national" musical instrument, it does not take too long to get used to and is extremely easy to play. Moreover, playing the guitar "top" can help you stand out in the eyes of those around you, become the focus of group activities, extracurricular events or simply become extremely impressive with your crush at school.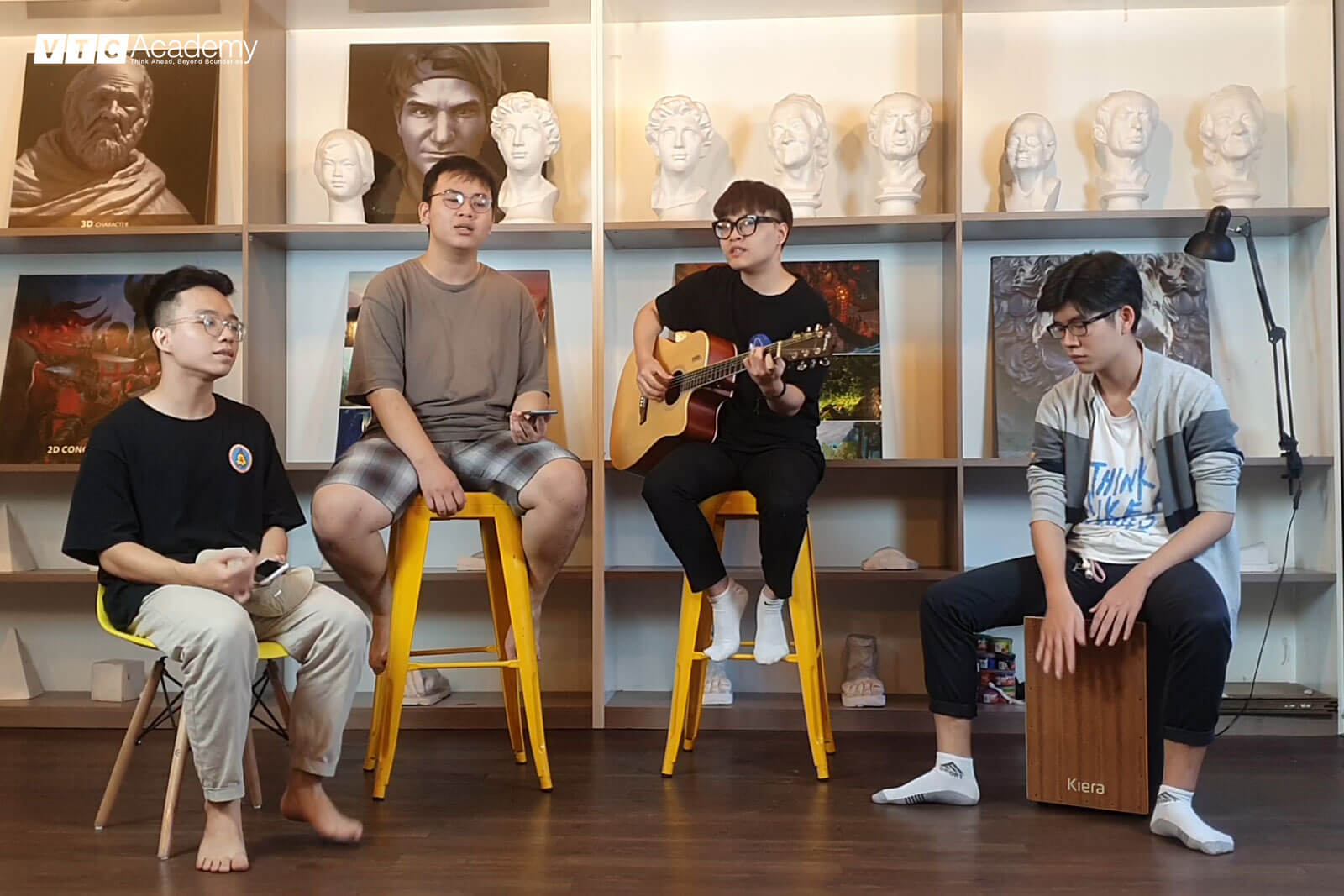 See more extracurricular activities of VTC Academy students here.
If you love the guitar but still hesitate, please come join the workshop "Everyone can play guitar" to be organized by the VTC Academy Hanoi's Art – Connection Club on October 27th, 2020 to learn how to play the basic guitar, play the first guitar tunes by yourself, enjoy music together and play mini games together and listen to the sharing from brothers and sisters play guitar for a long time.
Registration link for the workshop: https://bit.ly/3oiG77L