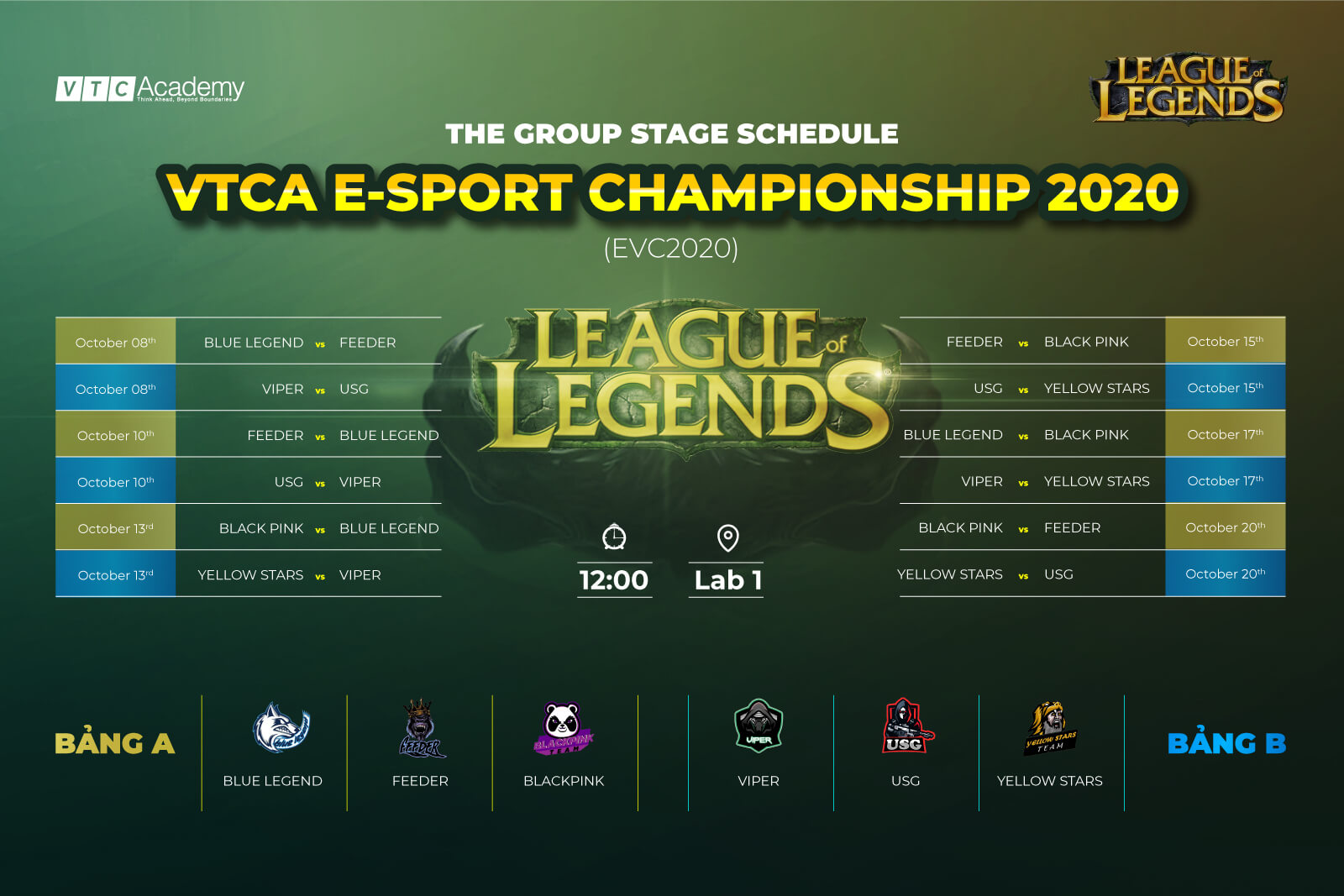 VTCA E-Sport Championship 2020 officially started
Posted on 08/10/2020
The tournament exclusively for VTCA-ers League of Legends gamers will officially start at 12:00 Thursday, October 8th, 2020 and livestream on the VTC Academy Fanpage – HCMC. The group stage has a total of 12 matches, played from October 8th to October 20th according to the scoring format and the application of the prohibition and selection rule.
Check out the detailed match schedule of the VTC Academy student's extreme tournament group stage and don't forget we have an appointment at 12:00 every Tuesday, Thursday and Saturday!
Register now to join E-Sport Club and other clubs by contacting Fanpage VTCA – HCM – SRO. In addition, the student community of VTC Academy HCMC joins the Group VTC Academy Connection to exchange more information and interesting extracurricular activities. And do not forget to follow the Fanpage for the fastest update on all activities exclusively for VTC Academy students in Ho Chi Minh City.
Group stage video on October 8th, 2020: