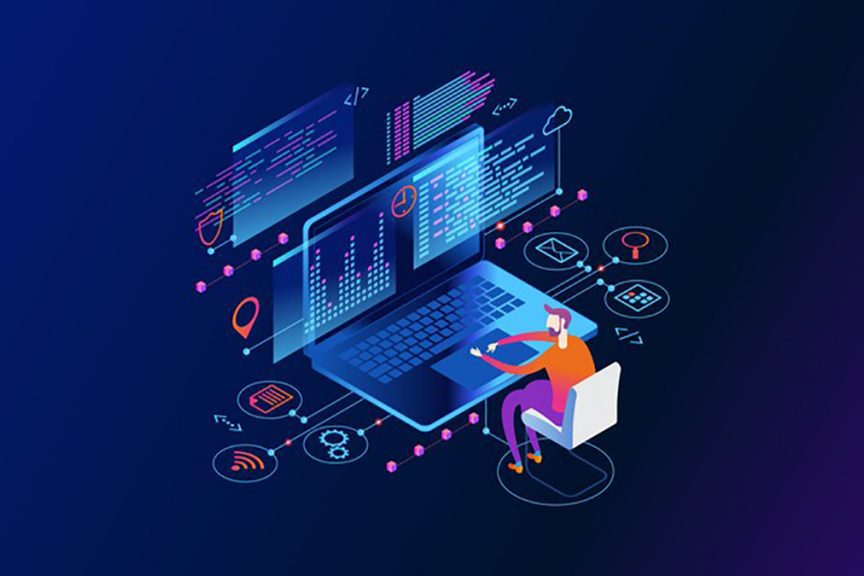 Programmers will not be intensely stressful when interviewing with these 5 tips
Posted on 30/11/2018
Suspense, anxiety when interviewing are unavoidable even for the most talented and experienced programmers. Do you know 96% of people lose sleep the night before, and only 7% are comfortably answering the question? Most important, do you believe that only a few tips to keep calm can significantly improve the psychological state and results later?
Body language, also known as nonverbal communication, expresses you equally, or even more than what you say. Before the interview, the programmers shouldn't just practice only what to say, but also consider how to express them too. Here are the answers that will definitely help you:

How to stand, sit properly?
We look best when straightening our backs and pushing our shoulders back a bit. Keep your chin parallel to the ground, eyes facing straight ahead, place your hands on sides or on your thighs. Harvard University psychologist Amy Cuddy has shown that your standing / sitting posture not only helps you look confident. This is the secret to keep calm when interviewing that the programmers have to memorize, because it can really change emotions and psychological state.
According to Dr. Cuddy, showing confidence means that you take a little more space, but don't overdo it. What you want to say to the whole world is confident, not arrogant. Yes, do not shrink yourself, but don't take up all the seats in the waiting room, or tilt your head too high and "look at life with half of your eyes"!
 How much eye-contact is enough?
The tips to keep calm when interviewing always recommend looking straight into the eyes of the opposite person. However, after about 7-10 seconds, take your eyes off for a while. According to psychologist Dr. Jessica Tracy, people are easily uncomfortable with those who look at their eyes for too long, they consider it a sign of overwhelming. "Instead of holding eye-contact for too long, try to look above the human eye for a little while, you'll be judged as humble, more reliable."
To earn points with employers, you should look at the person who directly asked the question about 70% of the time, the remaining 30% you could try to follow Dr. Tracy's advice or turn your eyes to other interviewers.
What about the hand?
If you often use your hand to express your intentions, that's fine, but don't swing your arms too hard or too much, you'll look shaky and uncertain. Absolutely do not play with hair, glasses, jewelry during the interview. Put your hands on the table, and keep all their activities there. Also, remember to avoid pointing, crossing your arms or putting them behind your back, these actions can turn you into a non-cooperative, conservative or even dangerous programmer.
What is the right expression?
Face is a great assistant for what you are trying to convey. Professional, confident, but don't turn yourself into a robot that only repeats what you memorized. If you say that you are interested or passionate about programming, make sure that your face and eyes also show that.
Choose facial expressions that match what you want to convey.

What to do with this breath?
Research by neuroscientist Pierre Philippot and his colleagues found that when worried, if you take a deep and slow breath, heart rate, blood pressure as well as stress hormones will decrease and lead us to a calm and relaxed state. This is a secret to keep calm when interviewing which is important for EVERY job applicants.
Take a few minutes before the interview to breathe slowly and deeply. In addition, you can also eat a peppermint or unsweetened fruit in the meantime. This short period of time can help you feel more calm, relieve stress and then confidence will come back to you with "cool breath all day" 
Conclusion
Not only in interviews, body language also affects every aspect of your life. Controlling this well, you not only gain the desired job, but also improve your body and mind health.
Try changing now and practice with 5 tips to keep calm when interviewing above. Don't forget that the body language has a diffuse effect. If you smile really well and confidently, people will smile and open your heart to you!
Good luck!
Rất tiếc vì trải nghiệm không tốt của bạn về bài viết này!
Bạn có thể cho chúng tôi biết bạn chưa hài lòng vì điều gì không?