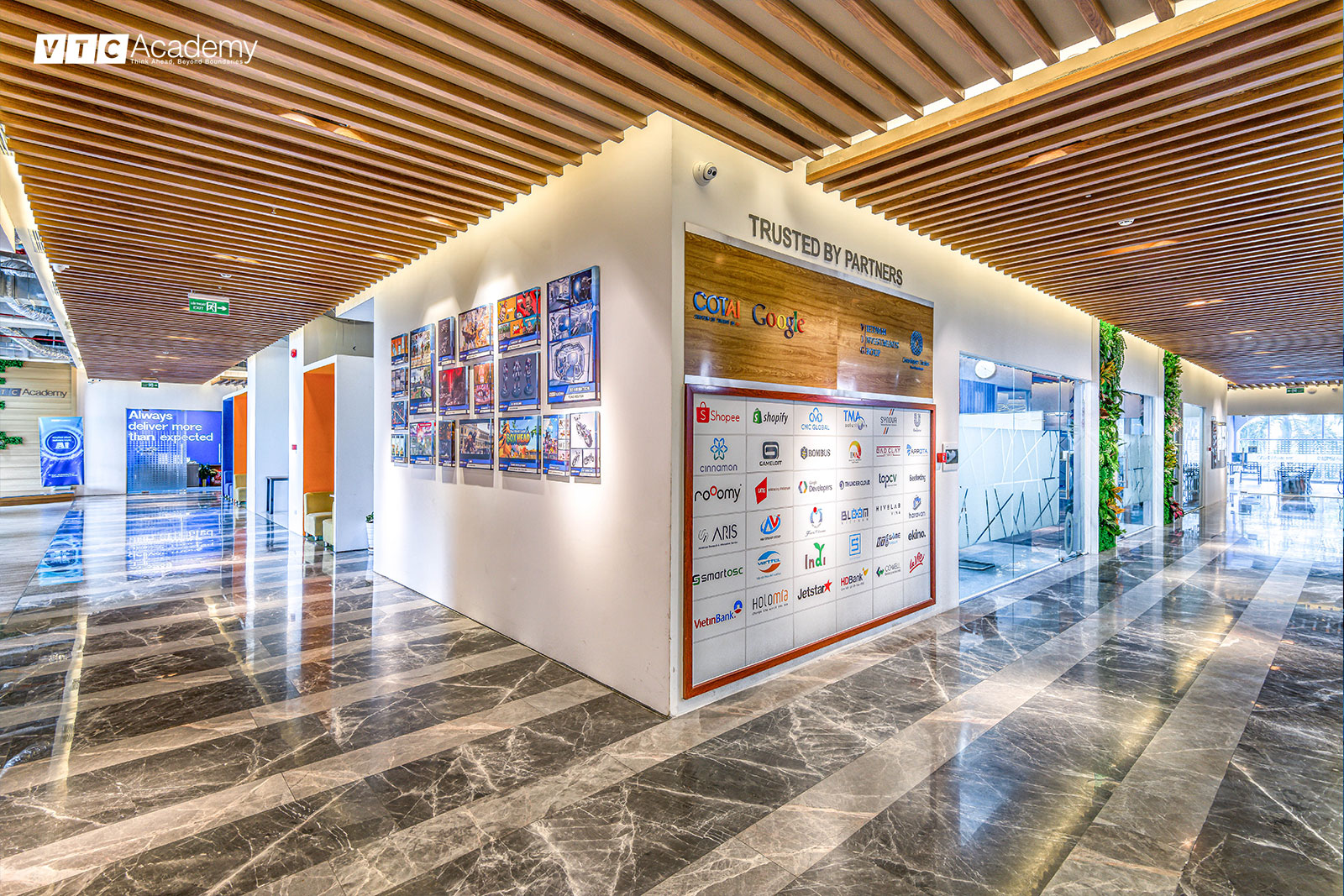 Evaluation of VTC Academy: Learning Paradise of Programmers and Designers
Posted on 24/06/2019
As a high-quality training environment and a reliable choice of thousands of students after graduating from high school, VTC Academy is a solid "stepping stone" to bring in knowledge base and real opportunity. Students who have studied evaluated VTC Academy a "paradise" for Programmers and Designers for the following reasons.
Pioneer in applying capacity-based training model
In the last few decades, the capacity-based training model has developed strongly and is applied in countries with the most advanced and effective education in the world. In Vietnam, VTC Academy is one of the educational institutions pioneering in applying this training model.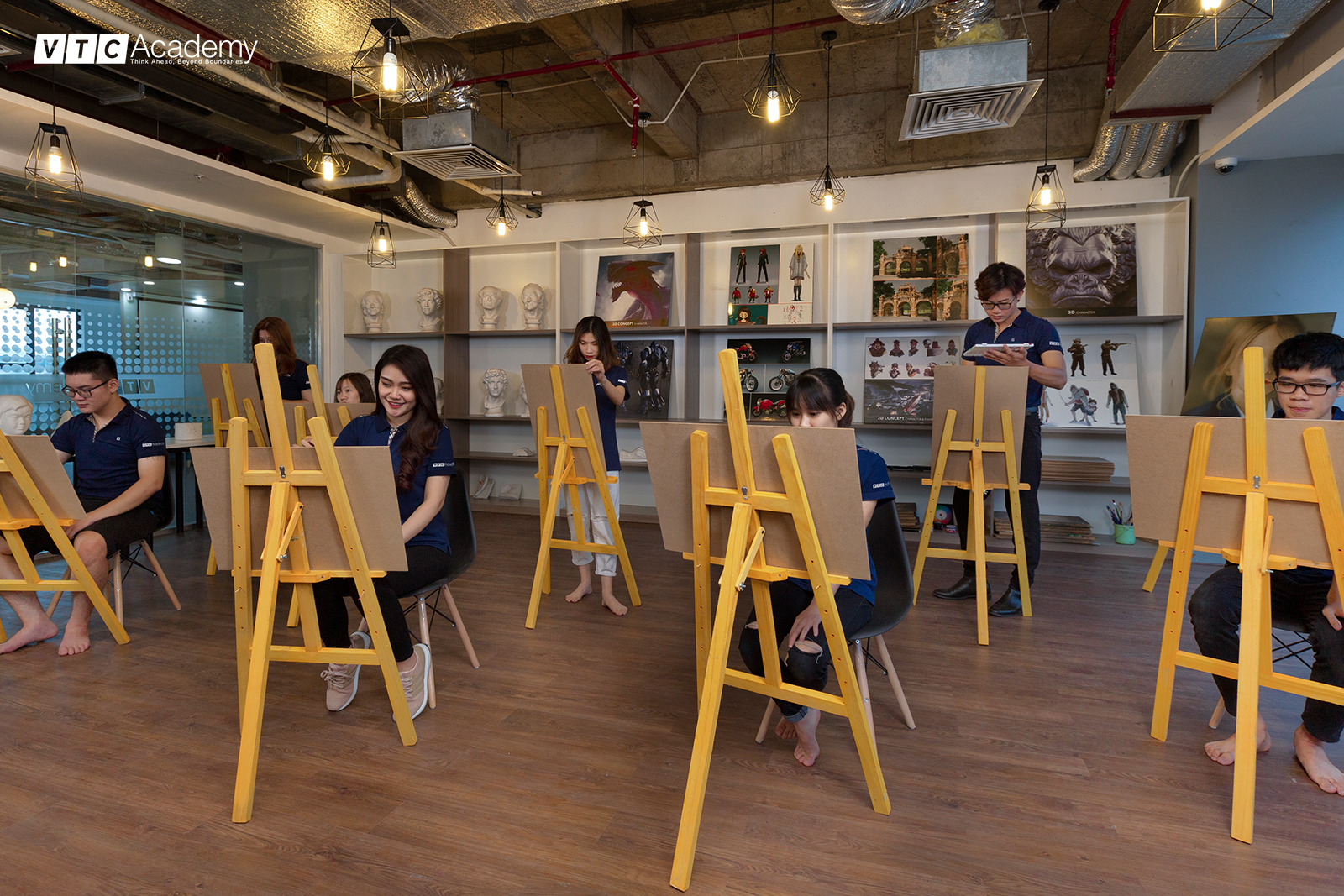 By taking the quality of the students' output as the ultimate goal for their training, VTC Academy develops a training program with clear output standards based on the market's practical need, and setting opportunities to encourage students to meet the above standards. This advanced training model will help all students to maximize their strengths and fully complement the missing skills in accordance with the school's quality standards.
Training programs associated with practice
One of the key points to assert the outstanding training quality of the Academy is the practicality of the training program. With the criteria of meeting the needs of businesses and markets as the focus, VTC Academy's training programs are built with the highest practicality. Besides, the courses are also updated continuously according to the development trend of the IT and Design industry to ensure that learners are always updated to the latest knowledge in these areas.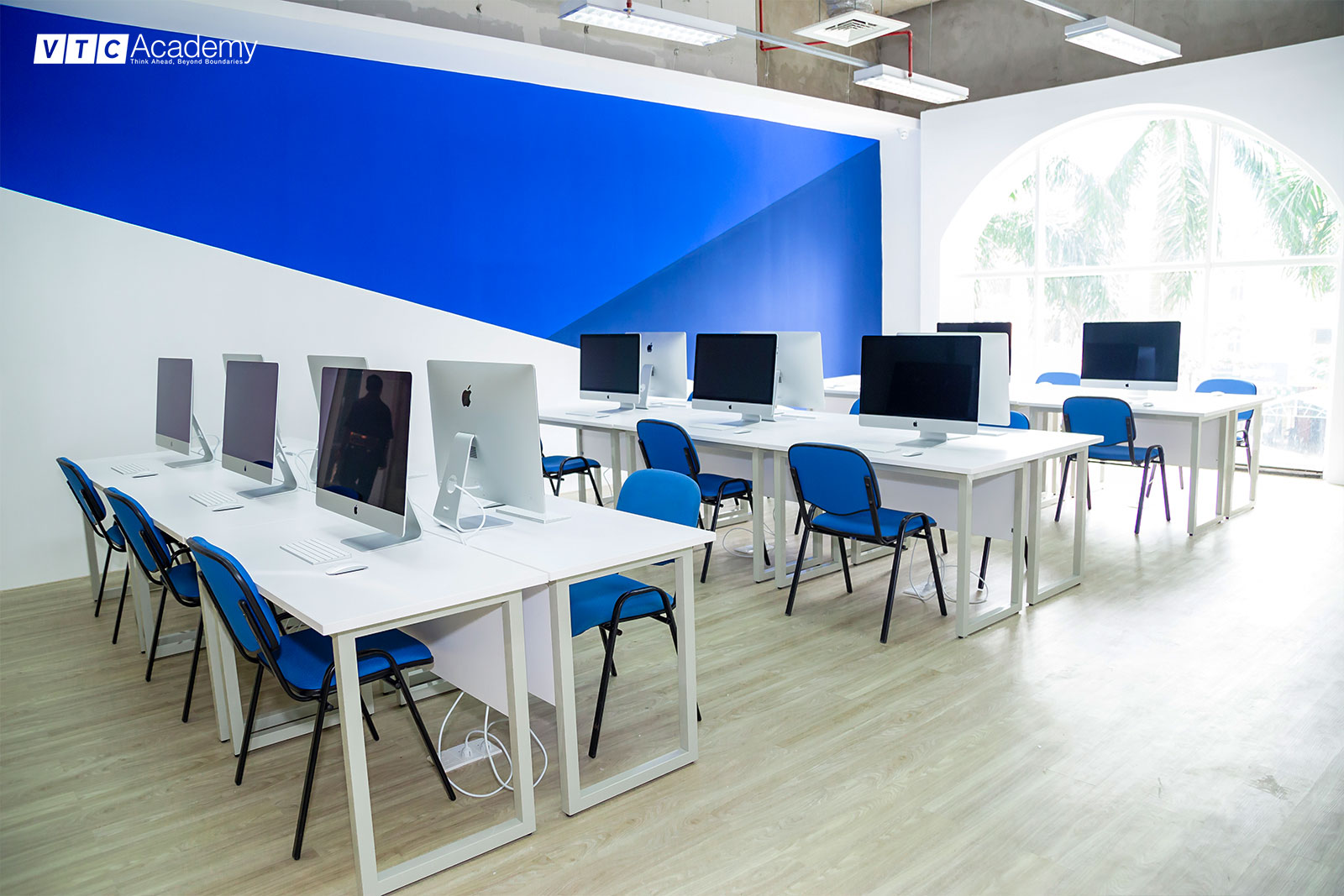 Practicing on real projects is also a mandatory requirement in the training content of VTC Academy, which helps students have the opportunity to fully utilize the knowledge they have learned in the process of making products. Not only that, students of the Academy also regularly visit and practice in large enterprises throughout the learning process.
Dynamic and modern learning environment
When evaluating VTC Academy, it is impossible not to mention a young and dynamic learning environment with a system of laboratories, friendly and modern designed libraries, computer staging and international standard learning equipment. Recently, VTC Academy HCM has invested in new iMacs to prepare for the new school year 2019. Studying at VTC Academy, students absolutely do not have to worry about learning equipment and can freely research, practice, teamwork in labs and school libraries. That's why so many of our students see this as their second home.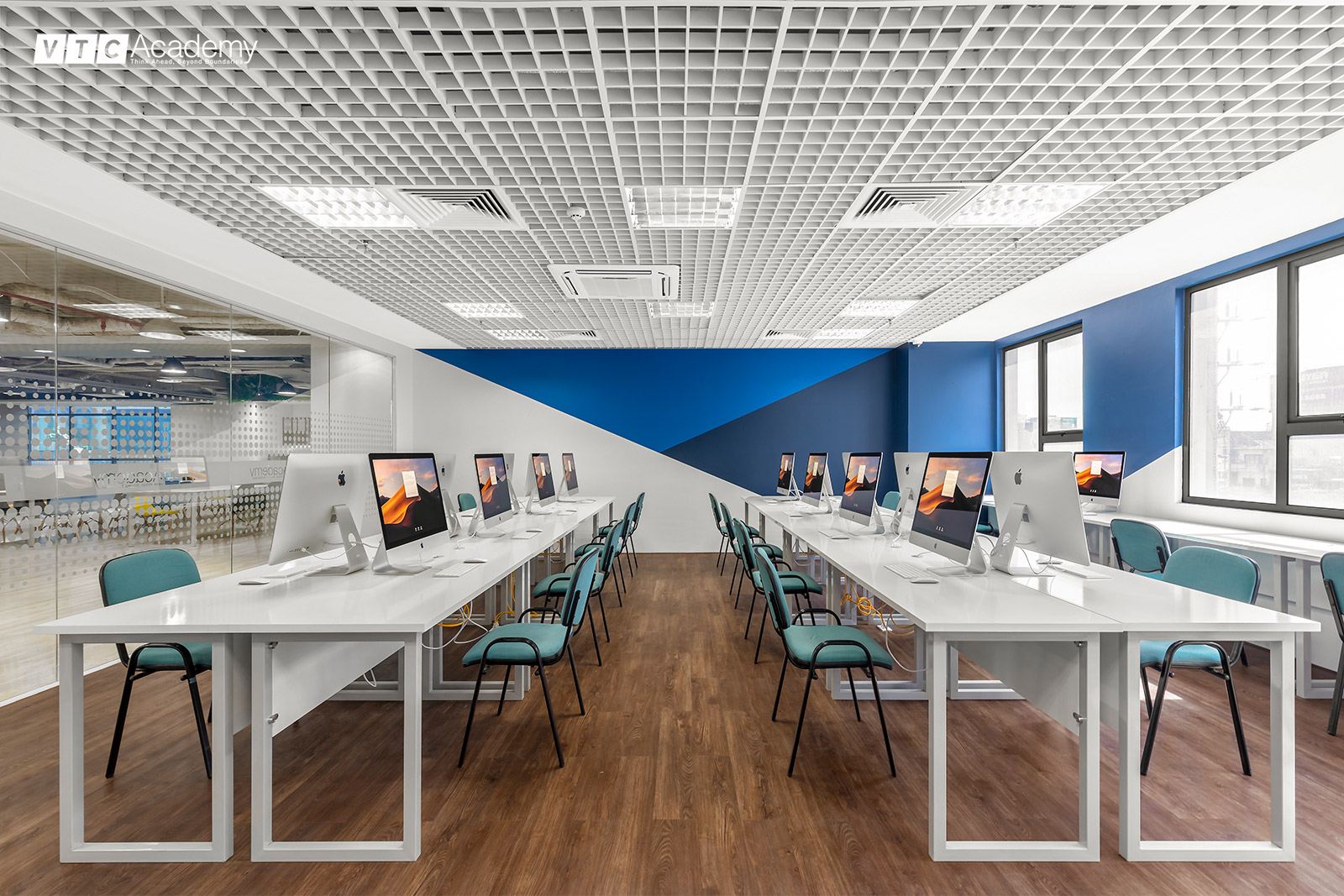 Not only focusing on equipping specialized knowledge, VTC Academy also pays much attention to the training of essential soft skills for students in the period of global integration such as specialized foreign languages, ability to work under the group, the ability to exploit the Internet and work comprehensively with computers … Extracurricular activities, sports and arts are also regularly organized by the Academy, helping to develop a healthy and rich spiritual life for students.
That's why if you ask any of the Academy students, "Is VTC Academy good?" or "Should I study at VTC Academy?", You will get an answer that says "Yes!".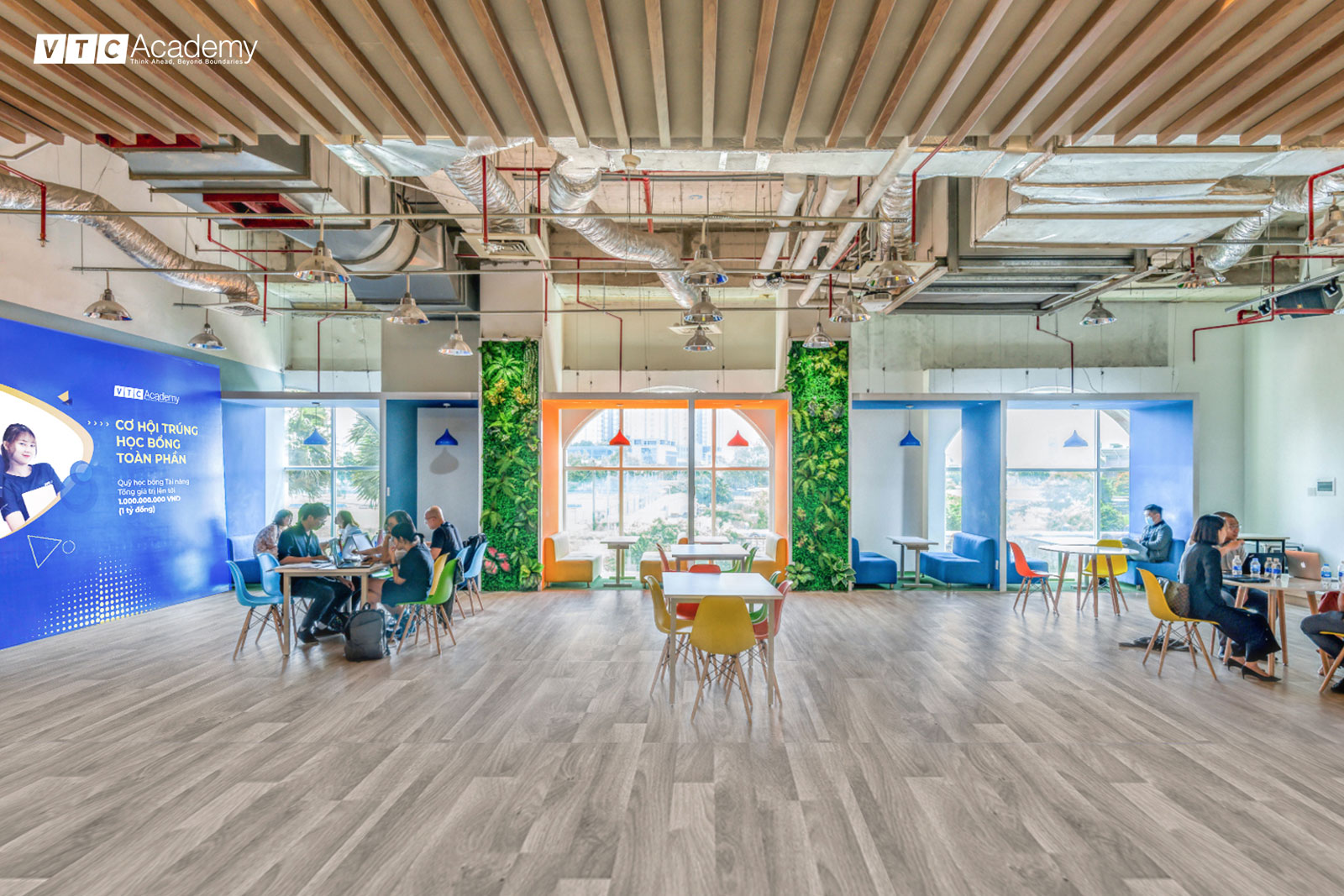 Rất tiếc vì trải nghiệm không tốt của bạn về bài viết này!
Bạn có thể cho chúng tôi biết bạn chưa hài lòng vì điều gì không?