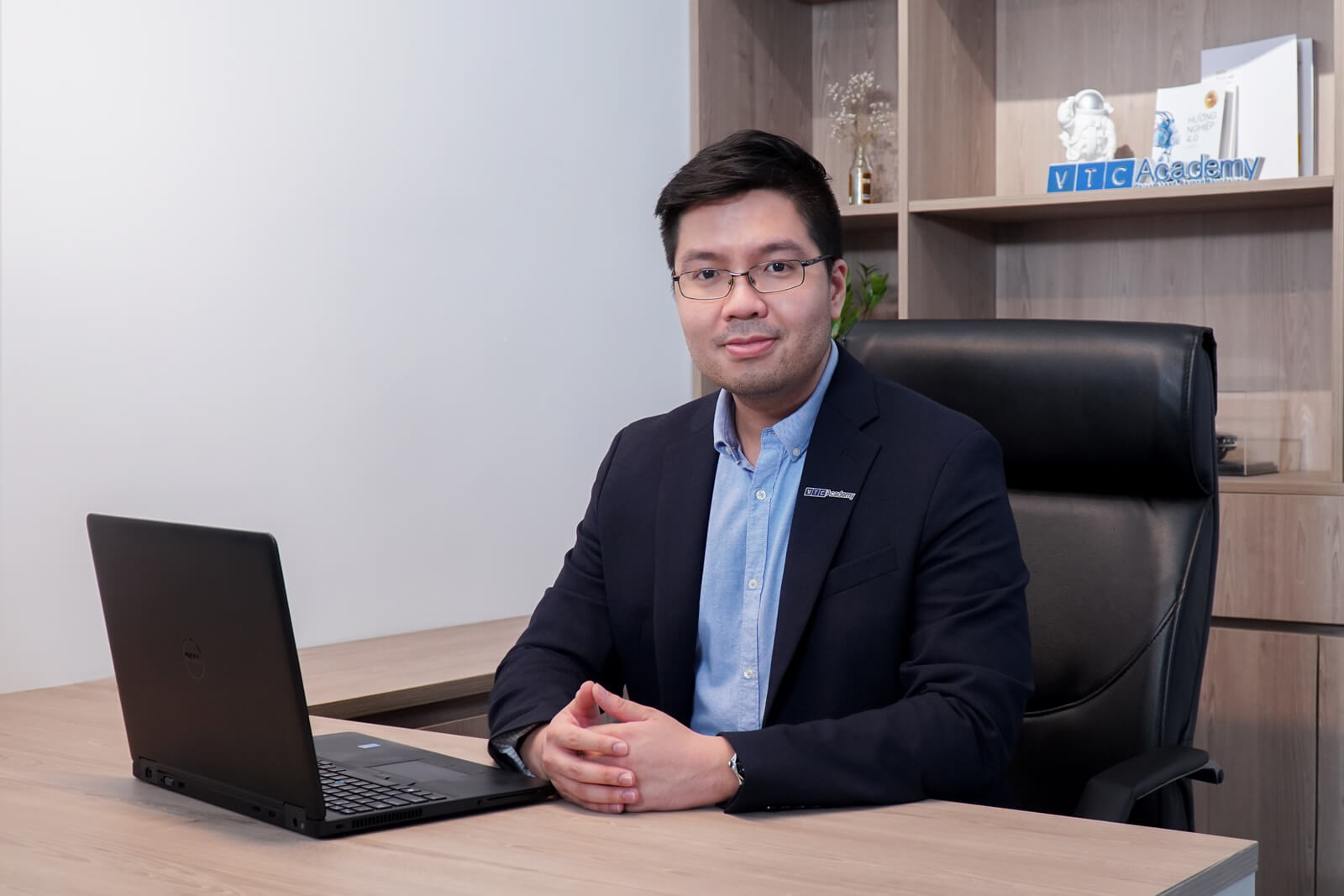 New Year Greetings – To the owners of the future
Posted on 22/02/2021
Dear VTC Academy students nationwide,
The first days of the new year have just passed, after a short break, we continue our journey forward. In the background of the Covid-19 pandemic that is a threat to all of humanity and has a negative impact on the global economy, I still firmly believe that our year 2021 will begin in a completely different way. There are positive signs that the pandemic will definitely be pushed back, however, this pandemic once again reminds us of the need to equip yourself with a clear mindset: always be in constant motion.
Just in the past year, we have witnessed and experienced large fluctuations around the globe. It is impossible to count how many schools around the world closed, how many graduation ceremonies were delayed, how many businesses went bankrupt, unemployment rate skyrocketed and every level of education from urban to rural areas must quickly change to a new form of learning: online learning. That's when we are forced to recognize a reality: no matter how modern development humanity, it will still be unavoidable with instability and unpredictable fluctuations. But on the other hand, thanks to that, we also see more clearly and the unlimited reach of science and technology and human creativity. In difficult times and challenges the more we can assert the power of technology and at the same time realize that a true owner of the future must be one who constantly motion to pioneer the mastery of those technologies. By that means, we can quickly and fully equip our knowledge and get closer to the definition of a global human being and a global citizen.
If technology is a steady launch pad to help us integrate into the era of extraordinary achievements from the industrial revolution 4.0, creative and critical thinking and innovation capacity will be a sure shield to help us overcome all changes and constantly create new values ​​for ourselves. Experience has shown, over 50% of Apple's annual revenue comes from new products created within the last four years, a famous journalist in the world once said that
this would be the standard in almost every field: every product created, no matter how superior it is, will be quickly replaced by the ones that come after it. This can also apply directly to the labor market. If we consider the capacity and expertise to be the products of workers, that products will quickly become outdated if the employees themselves just stand still and do not regularly "renew", upgrade the value and skills while the world around them is in constant motion.
At this point, we can see the problem posed to you and us – learners and teachers: what to learn and what to teach to keep confident in the constant changes of humanity, the significant leaps of technology and the extraordinary advances of science?
The era of digital transformation awaits us with the first challenges posed to educators themselves.In the National Digital Transformation Program to 2025, with a vision toward 2030, the Government has confirmed that the education sector is one of eight focuses. The era of digital transformation requires education to be at the forefront of equipping learners not only with specialized knowledge and creative thinking but also the essential skills to meet the needs of digital transformation in every business, all industries.
The responsibility burdened on the shoulders of educators today is how to equip the best for learners. To nurture a seed always needs to depend on the characteristics of the plant and the conditions of the surrounding environment. Education needs to know how to promote learners' strengths and constantly observe the evolving reality of the world to promptly update new employment trends and skills. That is how we sow the seeds and take care of each germ of knowledge: if you always maintain your passion and progressive spirit, we will help you equip Knowledge and Technology and nurture your Mentality, Attitude and Skills.
Hope you don't forget that in a world constantly moving and standing still means leaving yourself behind. Wish you always have confidence on the journey to open knowledge and always keep the desire to move forward!
Director of the Academy
Hoang Viet Tan
Rất tiếc vì trải nghiệm không tốt của bạn về bài viết này!
Bạn có thể cho chúng tôi biết bạn chưa hài lòng vì điều gì không?