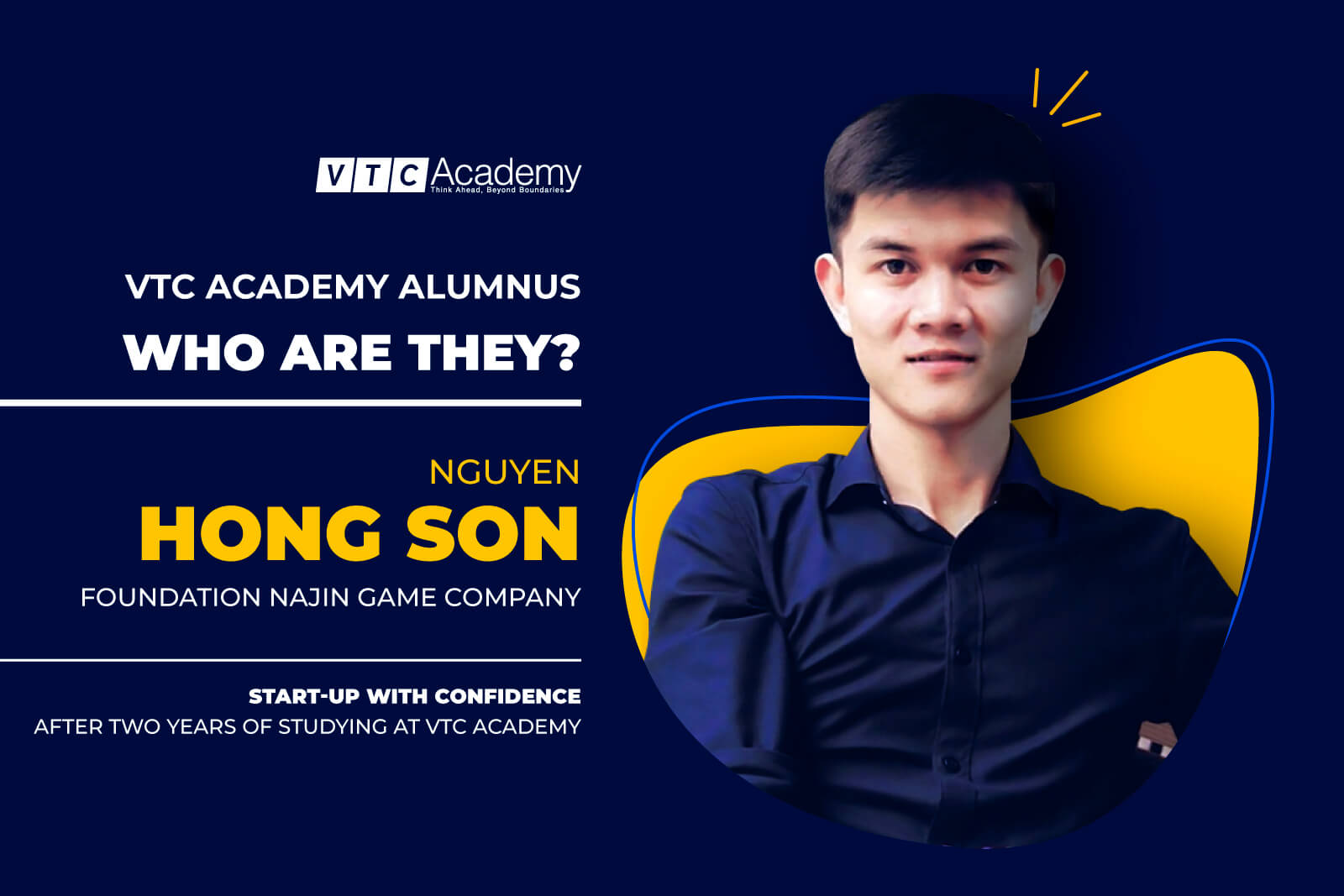 Start-up confidence after two years studying at VTC Academy
Posted on 07/09/2020
Decide with passion, learn with enthusiasm and develop yourself with challenges – this is the path that Nguyen Hong Son chose to succeed.
"At the time of the university entrance exam, I passed the International Economics Faculty of the University of Foreign Languages – Vietnam National University, Hanoi, but found that student life was not suitable for my personality. Since middle school, I have been exposed to technology by my parents, I like to explore and fix my phone and also make money from it. Gradually, I realized that I have a special interest in the technology industry, and it grew and became a strong passion that motivated me every day. So I decided not to go to university but to take an entrance exam to VTC Academy after finding out information about the Academy on programming forums. " – Hong Son shared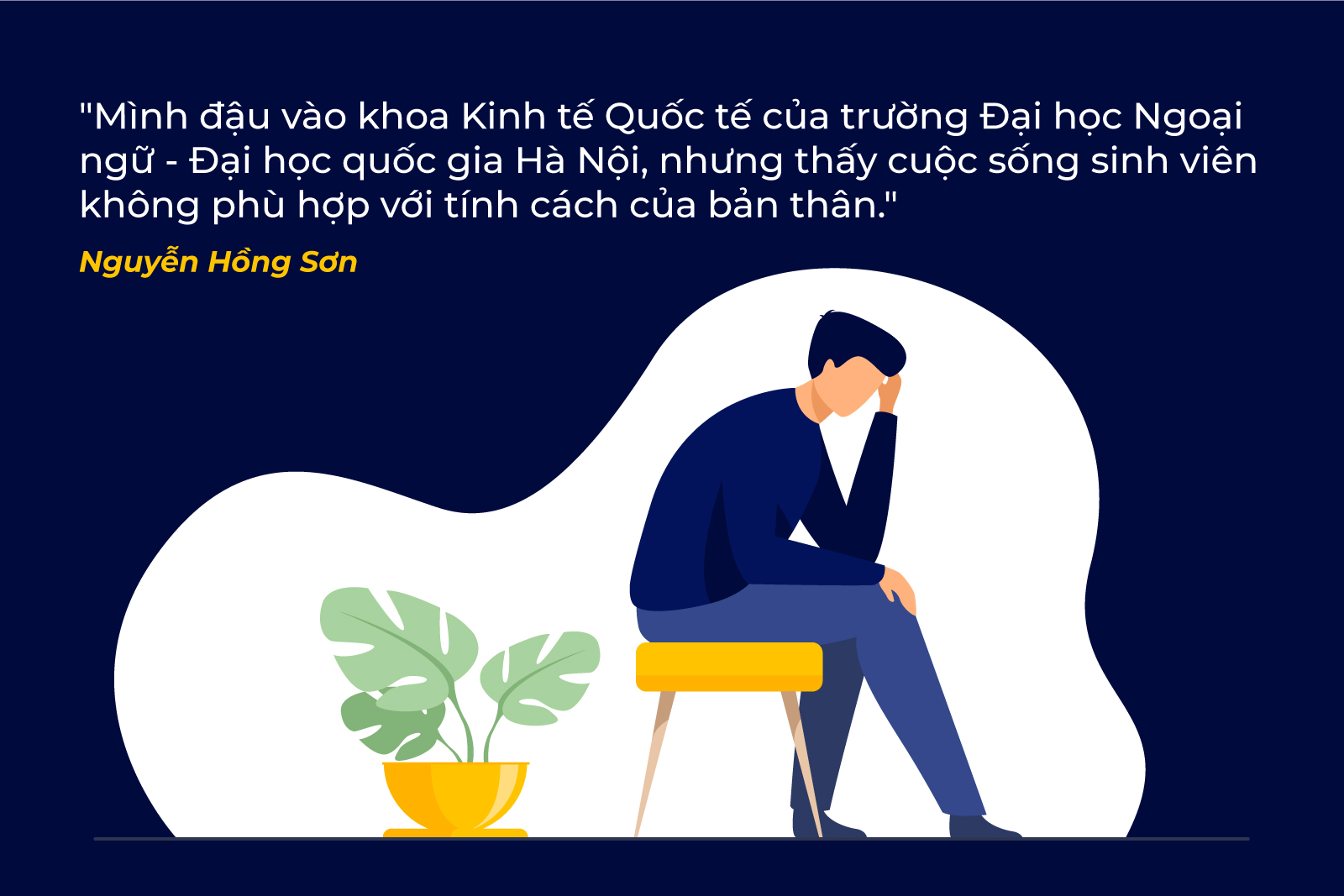 Hong Son shared, he has never regretted that decision. Because of his time studying at VTC Academy, he not only learns and experiences with his own passion, but also is shared by dedicated teachers, giving useful advice to help guide his career clearly. for the future. During the two years of studying at VTC Academy, Son was well trained from specialized knowledge to soft skills such as presentation skills, critical skills and problem solving thinking. These are the solid assets for Hong Son to confidently apply to any company that he wants.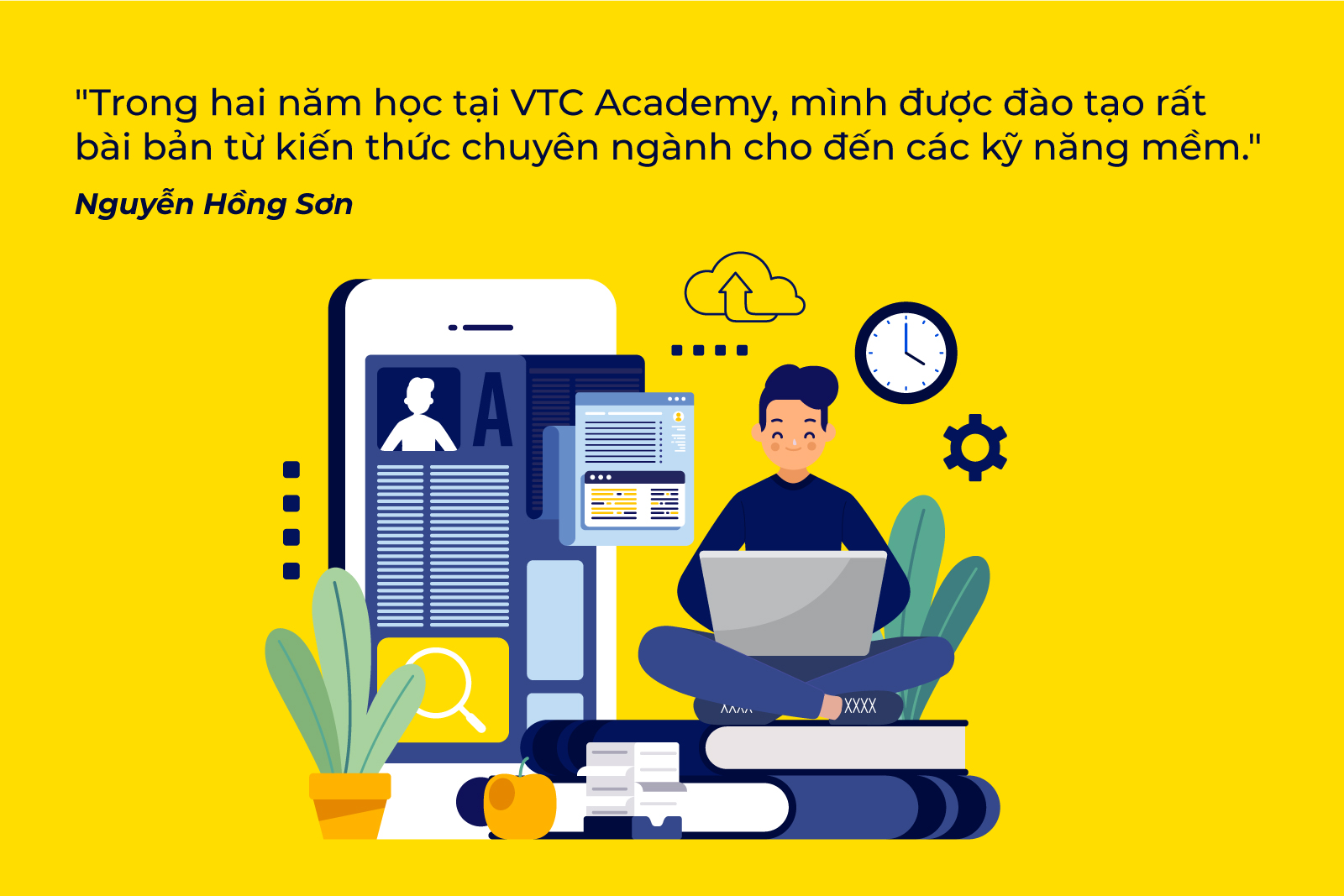 "Degrees are not so important to me, because in fact, I did not bring my degree in the job interview. I just send to the recruiter the soft copies of the games I made while I was still studying at VTC Academy in advance, then went to the office to interview. " – Hong Son shared.
Right at the first company Hong Son worked, he was directly involved in the project implementation with his predecessors. Partly because before graduating from school, he was introduced by lecturers of VTC Academy about many working models in different enterprises, so when he started working, he was not surprised. Furthermore, the two bosses of the programming and design division of this company are both ex-student of VTC Academy, so he received a lot of help from them.
During the five years working in the programming field, with the passion for technology and the enthusiasm of the youth, Hong Son has participated in many interesting projects. In which, there are four projects that he is most interested in:
E-Commerce Ecosystem Project Ecofarm
Project AI Computer System for Chess game of Jingle company
Series of games exclusively for the Indian market released on Google Play
Joint design project of e-commerce ecosystem of VBM and Najin Corporation
More specifically, Najin is the company established by Hong Son to challenge yourself. Najin specializes in outsourcing games, websites and applications to local businesses. Recently, Najin is expanding its participation in a number of projects for Indian businesses.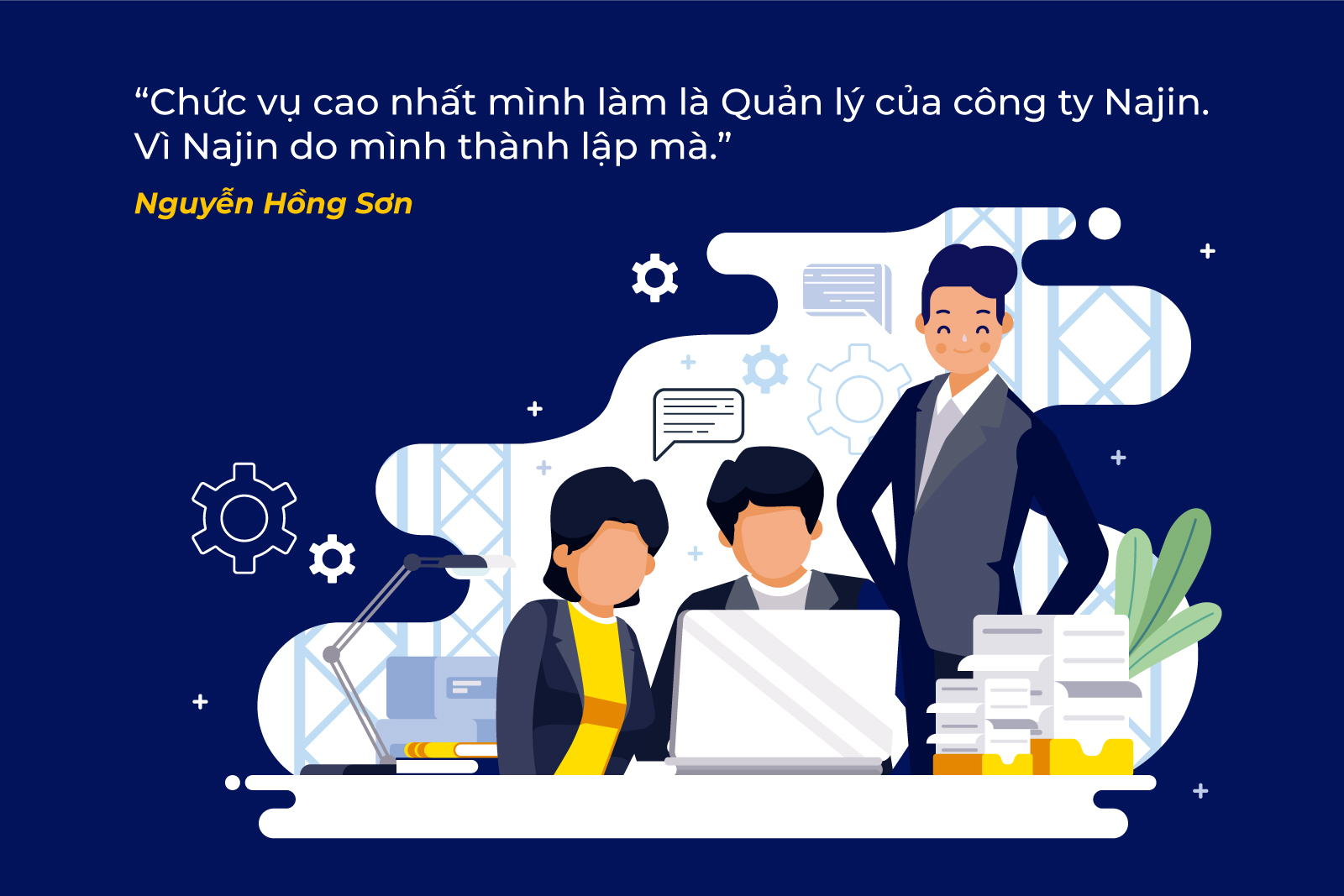 "Since the company's establishment, I have conquered quite a lot of customers when working directly. This is the most useful thing I have accumulated from the training method of VTC Academy, not only focusing on training specialized knowledge, but also cultivating students with the most essential soft skills. " – Hong Son said.
Rất tiếc vì trải nghiệm không tốt của bạn về bài viết này!
Bạn có thể cho chúng tôi biết bạn chưa hài lòng vì điều gì không?