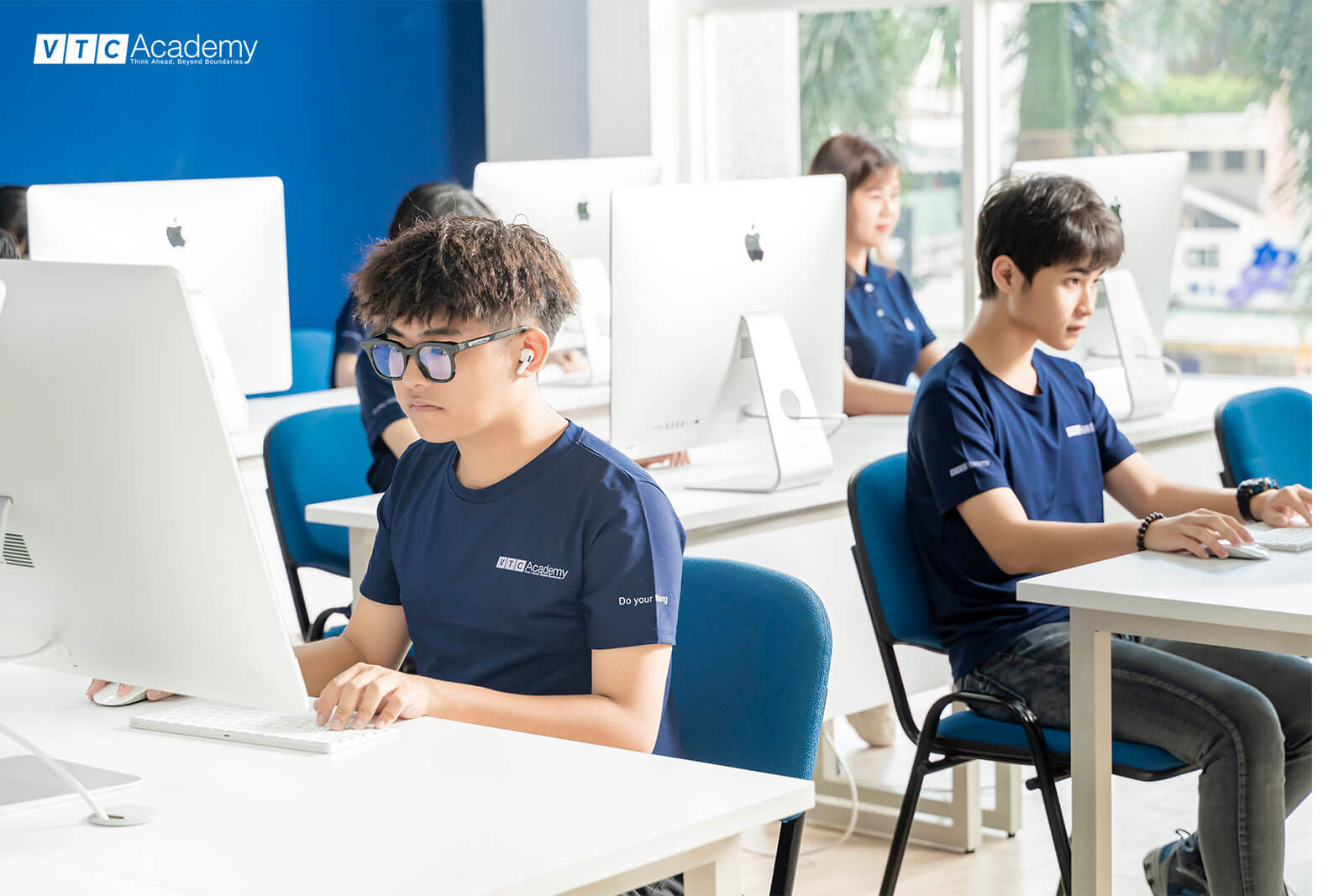 VTC Academy opens rolling admissions to the Programming and Design majors in October 2020
Posted on 06/10/2020
(According to Tuyensinh247) – One of the challenges facing students this year is the benchmark scores of many universities tend to rise, leading to the risk of failing to pass or having to choose a major that they don't like but the benchmark is low. However, there is the fact that the university door is gradually becoming less attractive in the eyes of many young people, due to the fact that many students with bachelor's degrees are unemployed or having to work in the wrong field after graduation in recent years.
According to VTC14, while the quota of university increases every year, the number of grade 12 students applying for admission to universities is decreasing. After finishing the high school graduation exam and university admission in 2020 more than 257,000 students take the exam with the aim of graduating from high school. Instead of having to step into the university gate, this year, many students continue to choose to apprentice to increase their chances of looking for employment.
With the criteria of "choosing smart careers, choosing quality schools" and the determined pursuit of apprenticeship to increase job opportunities, this year, many young people register for admission at VTC Academy to become an expert in Programming and Design after only two years of study.
4 reasons VTC Academy is believed to be the starting place for the future:
Save money and study time
With a total study time of only 24 months, students of VTC Academy learn in depth and focus on specialized knowledge with a consultation system from leading institutions in the world, instead of planning to spend time studying theory and general subjects like in colleges or universities. As a result, after only two years of study, you are fully equipped with solid knowledge of the major you choose. Another advantage is that with short study time, learners and families also reduce financial pressure and tuition fees.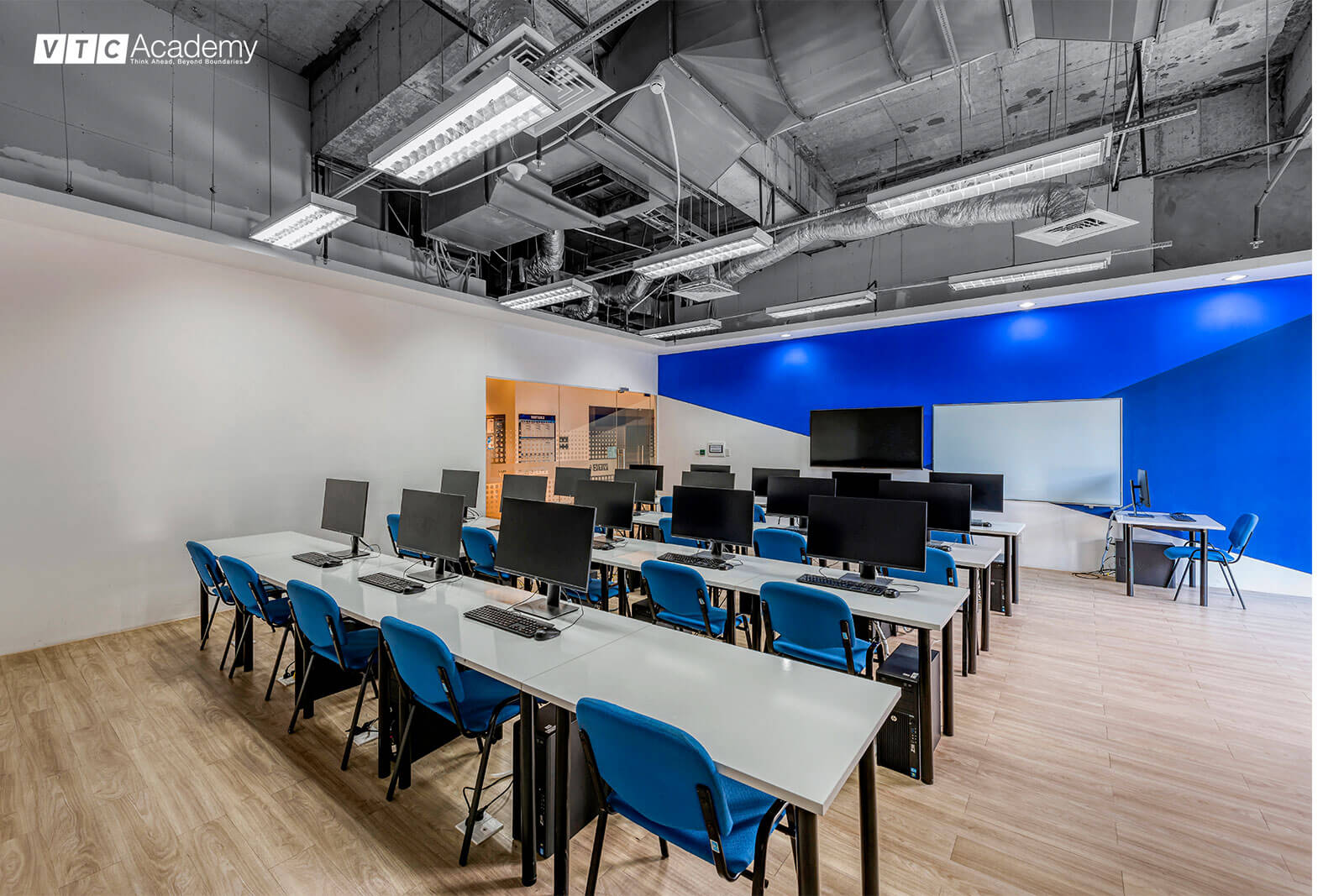 The curriculum is highly practical
The most special thing in the training method of VTC Academy lies in practicality. With the practical time accounting for 70% of the learning time, each student is required to participate in the projects at the end of the semester, thereby fully experiencing the process of producing a complete programming or design products. Besides, trainees also regularly attend business tours and specialized workshops organized by VTC Academy with the participation of experts from many large enterprises. That is a golden opportunity to update practical knowledge and learn from those who have gone before. As a result, you can easily catch up with the actual working process in businesses after graduation.
Say no to worry about the unemployment and wrong industry
Not only is the leading institute in Vietnam in programming and design training, VTC Academy is also famous for the number of graduates with 100% employment, equivalent to 0% unemployment rate. Right from the moment of enrollment, VTC Academy's students have been signed by the school to pledge to support employment and build a Proficiency Profile to monitor and evaluate each person's learning situation and quickly additional restrictions on knowledge and skills. The Educational Department of VTC Academy also regularly provides recruitment information from leading companies to give students the opportunity to practice in the learning process and apply right after graduation.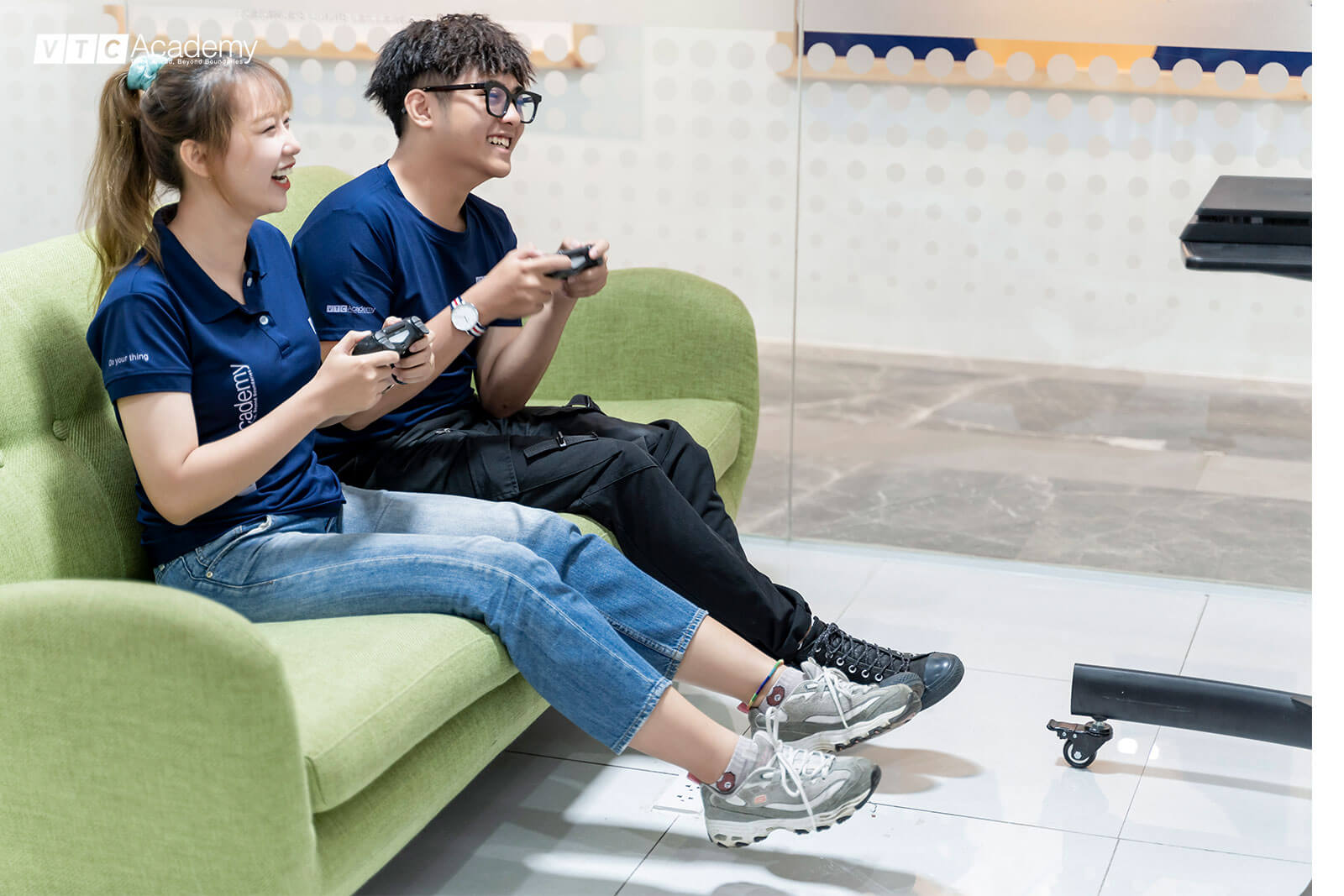 Currently, the average salary of a programmer is much higher than the level of recruitment in general, but the number of programmers is lacking at hundreds of thousands of people each year. Similarly, 100% of game design studios in Vietnam are facing a serious shortage of manpower. Thanks to the outstanding advantages of quality training, students of VTC Academy are often "try before you trust" right from the time they are studying and are accepted to work immediately after graduation.
Starting salary after graduation can be up to 15 million
According to statistics from the Department of Education, the average income that VTC Academy students receive after graduation is about 20% higher than the general level in the recruitment market. The starting salary of up to 15 million VND for a VTC Academy student is very normal and this number will increase even higher in the future, based on the "dizzying" growth rate of the industry related to Programming and Design.
VTC Academy opens extended admissions in October 2020 with the following majors:
Rất tiếc vì trải nghiệm không tốt của bạn về bài viết này!
Bạn có thể cho chúng tôi biết bạn chưa hài lòng vì điều gì không?